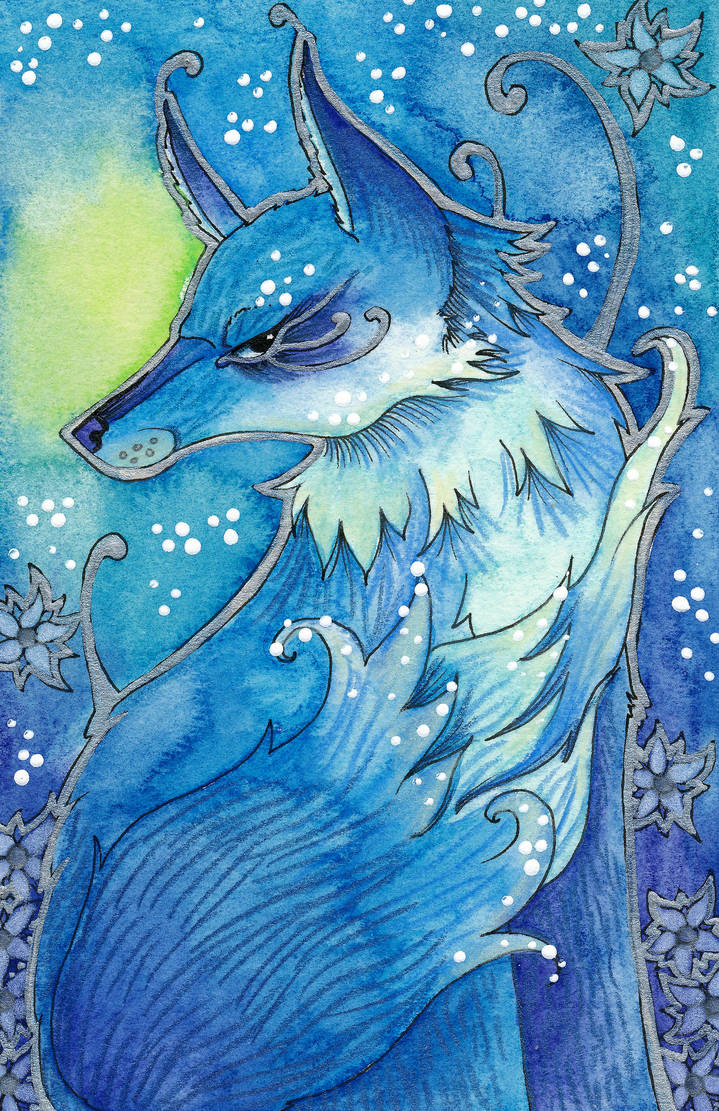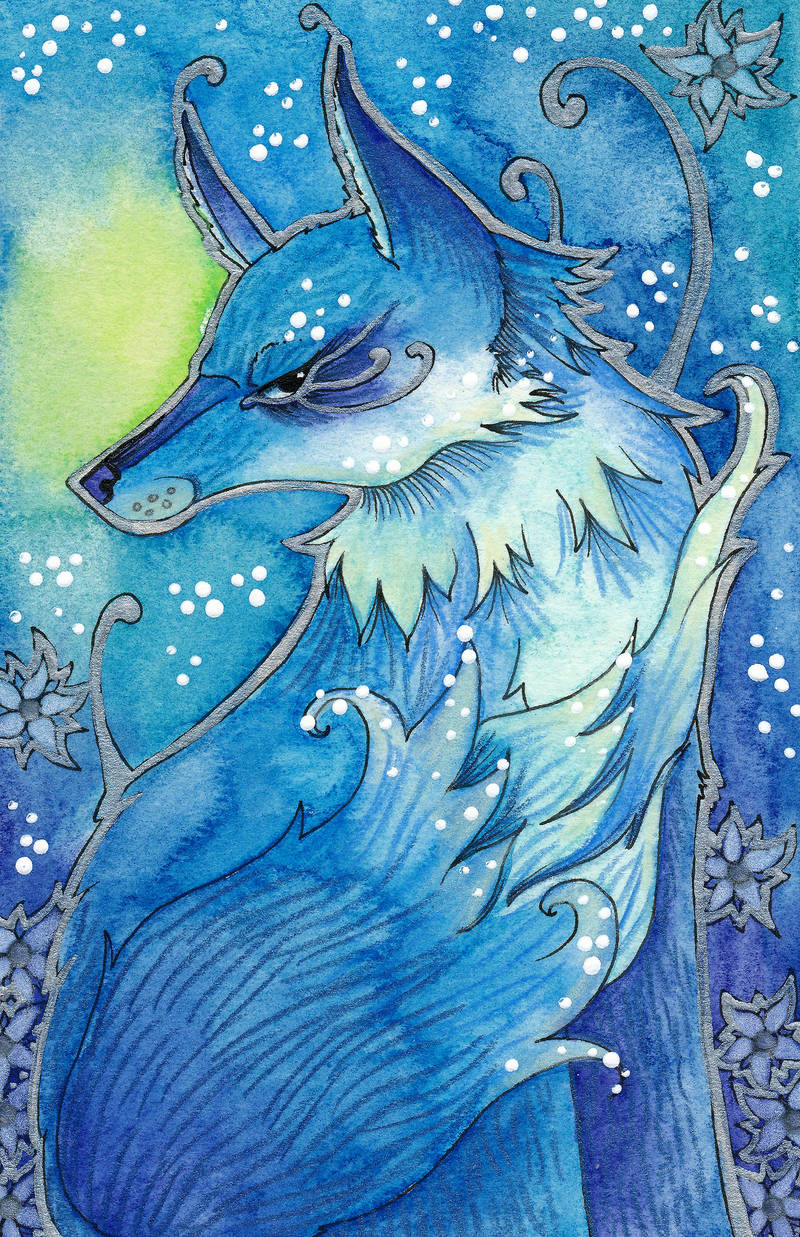 Watch
Sold.

*

Watercolour pencils / pencil / ink / acrylic / illustration board. 9.4 x 14cm

I love how the sparkles- which I for some reason interpreted as stars- move about the image, lending a type of visual energy to the design. Your eye travels every so freely, and this who blue series has an air of sweet silence to it.
Reply

I think of the sparkles as stars too! Though a lot of people said they thought of snow with the blue series, but as I go on, especially with the watercolour pencil texture, I think of galaxies now.

Reply

Reply

That flash of green is lovely - really draw the eye to that coy, mischevious expression. i love the little curls at the tips of the ears too! And all that detail in the fur - so subtle yet so impactful!
Reply

Reply

Wow loving this blue series and the fox is so gorgeous in the colours and the pose
well as the flowers

the blue foxes reminds me of the blue foxes of The Animals of Farthing Wood
Reply

I haven't seen that, but it's good to know there's blue foxes around! There should be more

Reply

oh if you love animals especially foxes it's show and also it the reason why I love foxes, snakes, white deer, kestrels, Herons, badgers, owls, weasels
and other European animals
Reply

Reply

Absolutely beautiful!! That is one majestic looking fox.
Reply