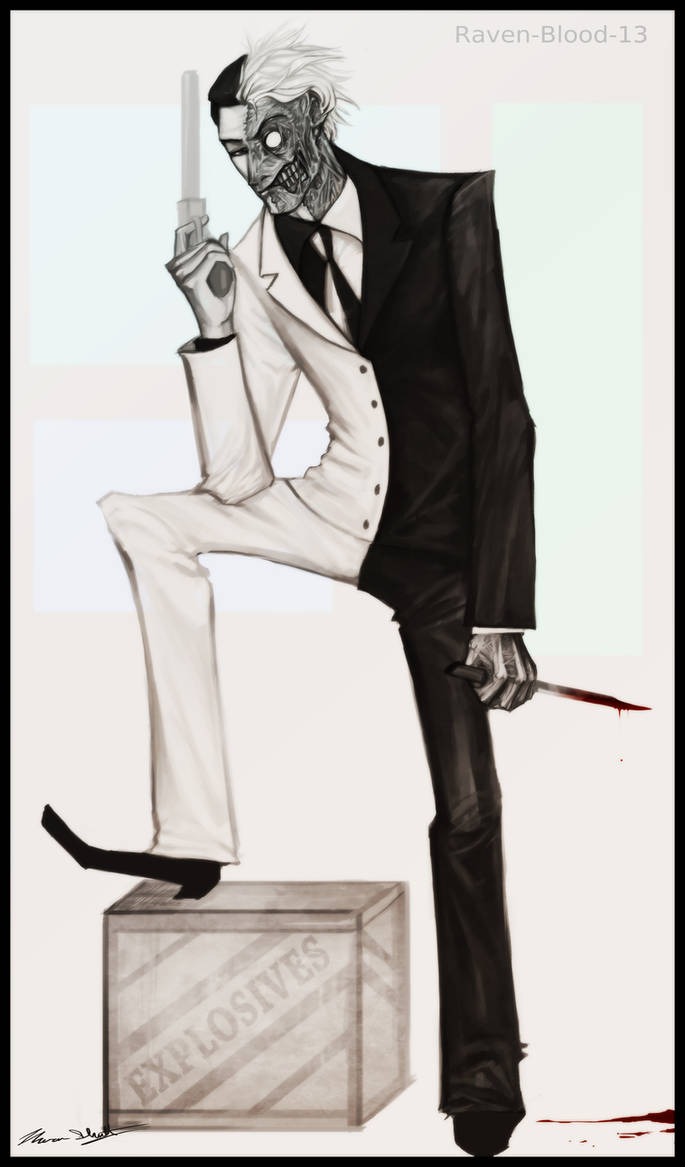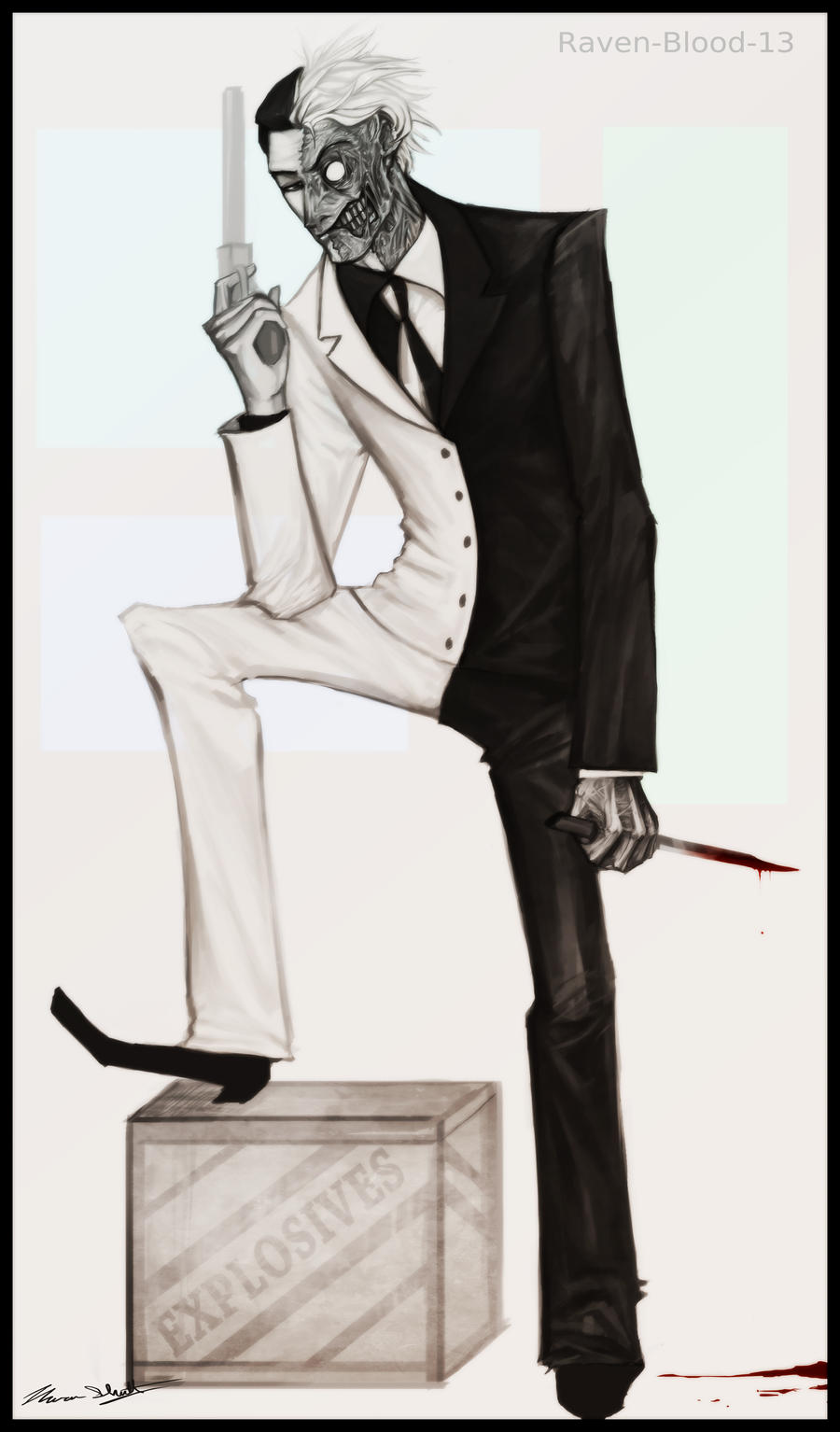 Watch
Well, lately I've really been in the mood to draw Two Face, as a recent dream I had re-ignited my love for the character.
I really wanted to create something nice for the character since he's my favorite villain, so I tried to get a lot of details in this. I tried to incorporate a lot of Bruce Timm's design, since I personally think he did one of the best jobs depicting him. Then again, I love all of Bruce Timm's designs.
I'm really happy with the end result, it feels like a nice step forward with my art.
Maybe at some point I'll draw other Batman characters, since I love them all so much. Never enough Two Face stuff.
WIP
[link]
Detail shots
[link]
[link]
pose is partly based off this
[link]
Two Face/Harvey Dent-DC

Reply

Holy cow this is BEAUTIFUL.
Reply

Reply

He's only half the man he used to be.

(Loving this, though. Rather appropriate timing since I've been sucked into Arkham City lately!)
Reply

heheh thank you so much!
Yes same, Arkham City along with DC Universe has really been getting me back in the Batman mood.
Reply

wow !!!!!!



Reply

This is just too awesome for words.
Reply