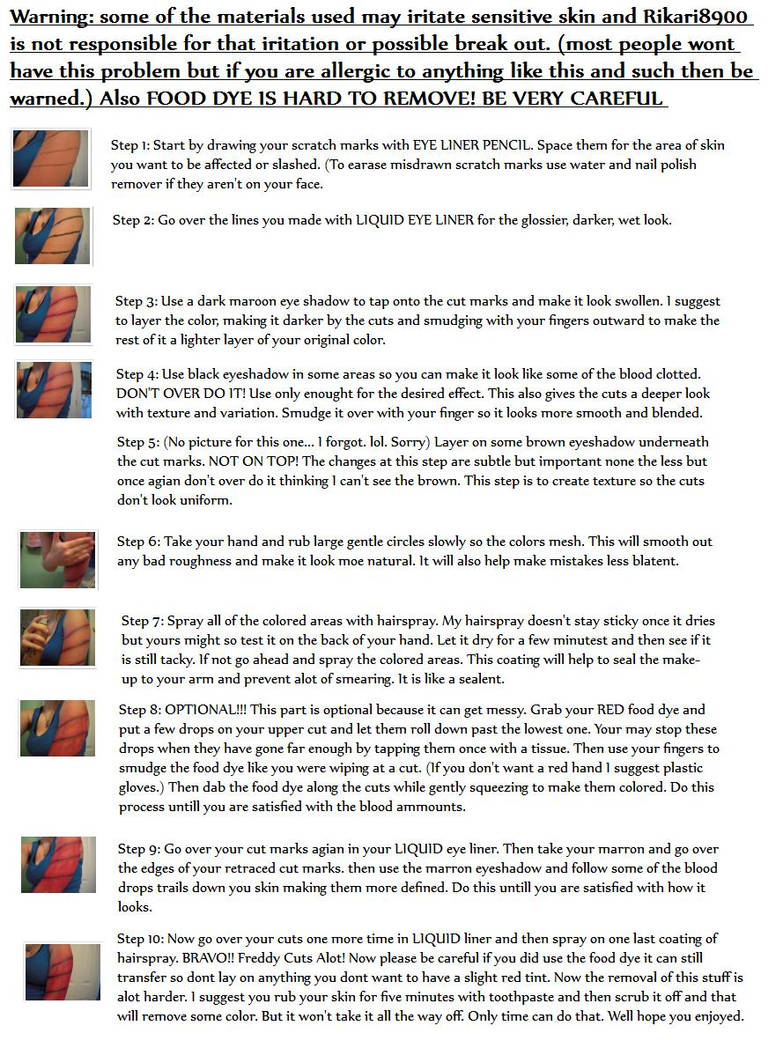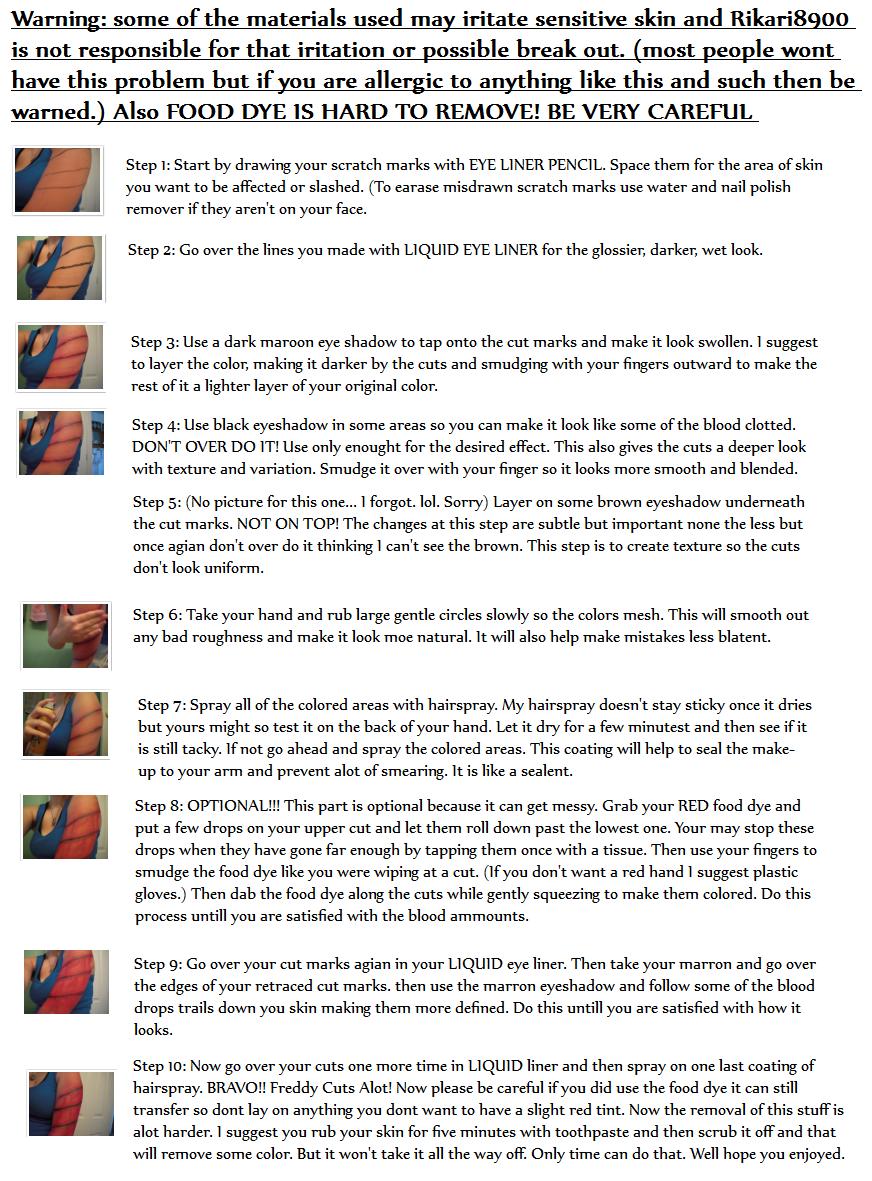 Watch
I hope you enjoy. This is hopefully the first of many costuming tutorials!
[link]
that is the link to the bigger picture of the finished cuts

Thankies for your hard work!

I very much appriciate this!
Reply

Your welcome. I hope it is good enough. It always looks better in real life though sadly lol.
Reply

I was getting ready to post pics of my own experiments, i figured out bruises and stitches...I mean, it's not a tutorial, but if my horror buddies wanted one, I THINK that my stuff could work...XD
(I also experimented with the Freddy cuts-they turned out awesome!)
Reply