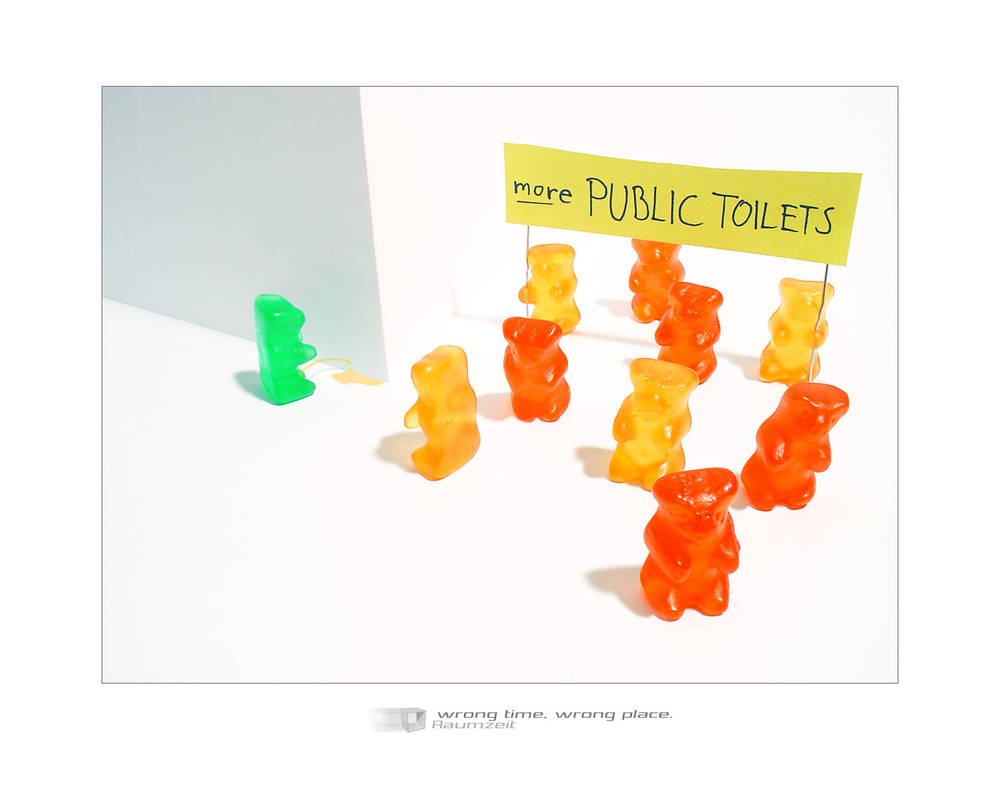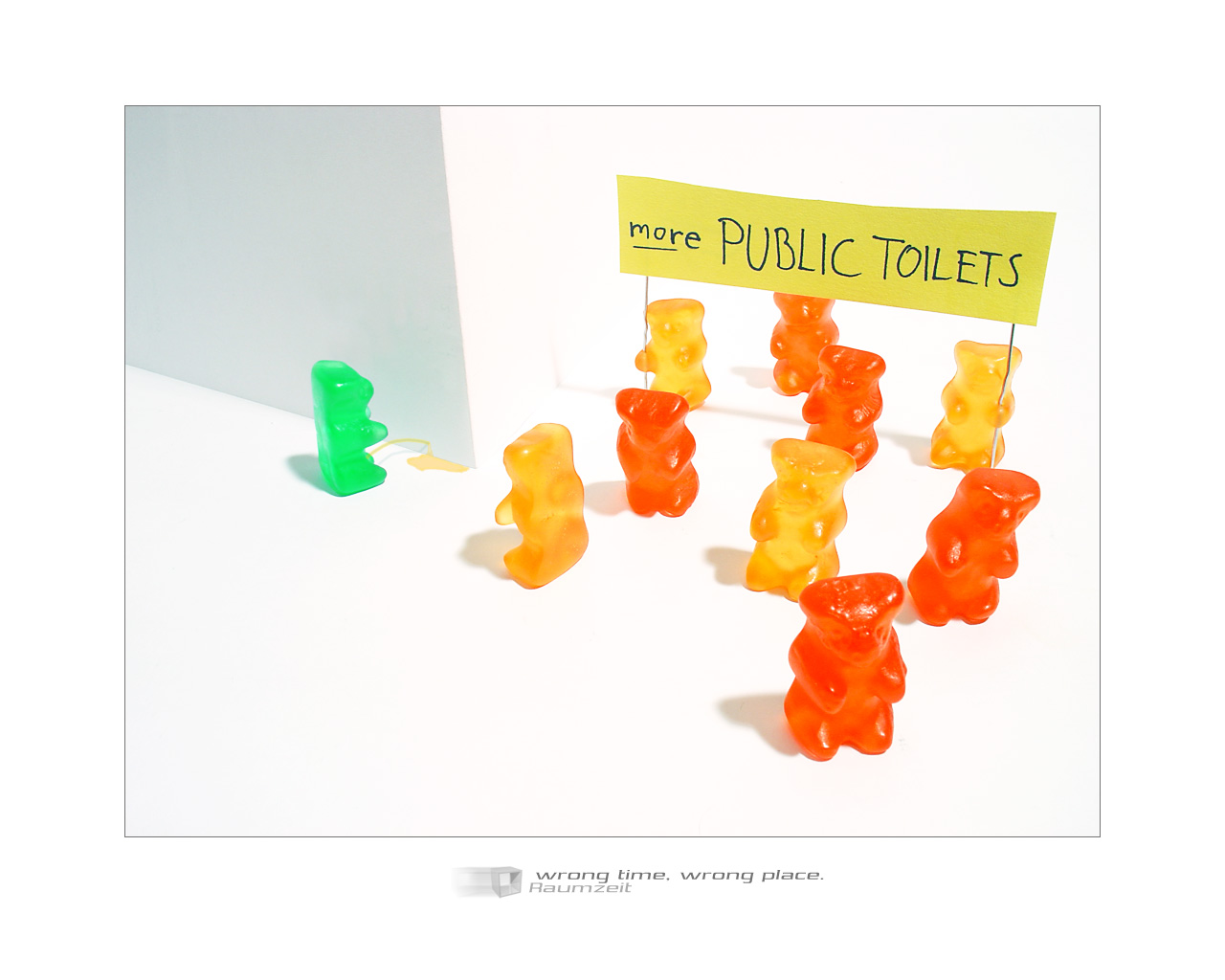 Watch
well - hmm

i'm nuts finally!! learning has a bad influence on people like me...

yep, i know another gummy bear thing. everybody does it, but honestly they are the cutest actors that never moan when used for anything!!!


-------
i did some manipulations on the overall photo quality and painted the pee in PS.
first wallpaper sized submission of mine.