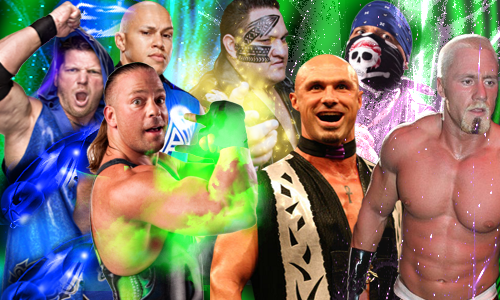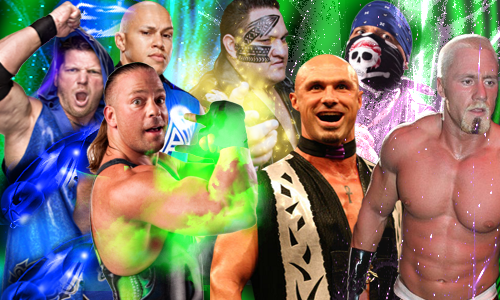 Watch
This is from anothere request. Well hope you will like it.


What if you could some how making a 7 way finisher with this faction? What name should those names be? Also which member would do good working together beside STYLES & DANIELS of course?

7 TOWERS OF DOOM?
Reply

7 way finisher? That sound really hard, but will look like Nexus. Hmm. Will be intresting to see it, and very cool. BTW I think that RVD, Styles, and Danielson will make this job a great one.

Reply

I'd think added Senshi to that. I'll feel sorry for anybody that ends up in every finishers of this group.
Reply

I'm not sure about Senshi(Kaval). He was on WWE as Kaval, and wasn't so good. Well they put aggainst some big men, like Doplh Ziggler. WWE only spent that talent there.
Yeah, will be terible for that pour person who will be attack by all finishing moves. He will be something like

.
Reply

I'd wonder how would those moves going and which finisher should finished their opponent off?

I'd think the should go some like this

1. Muscle Buster
2. The C. Destroyer
3. Angel's wing
4.Gringo killer
5.Senshi's stomp
6.Rolling Thunder Roll.
7.Spiral Tap

How do you see it would happen?
Reply

Reply