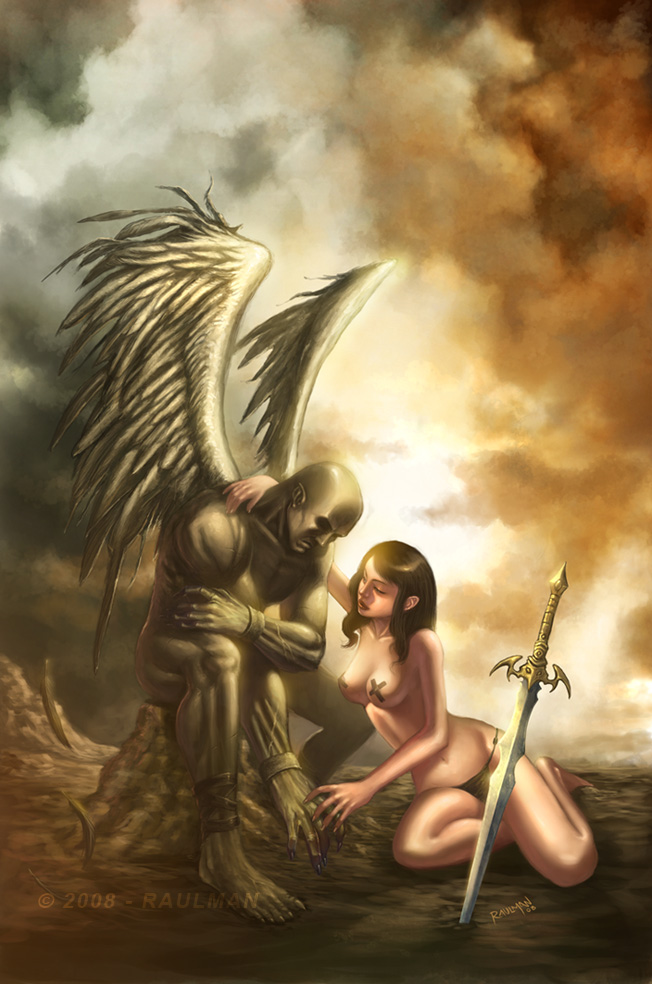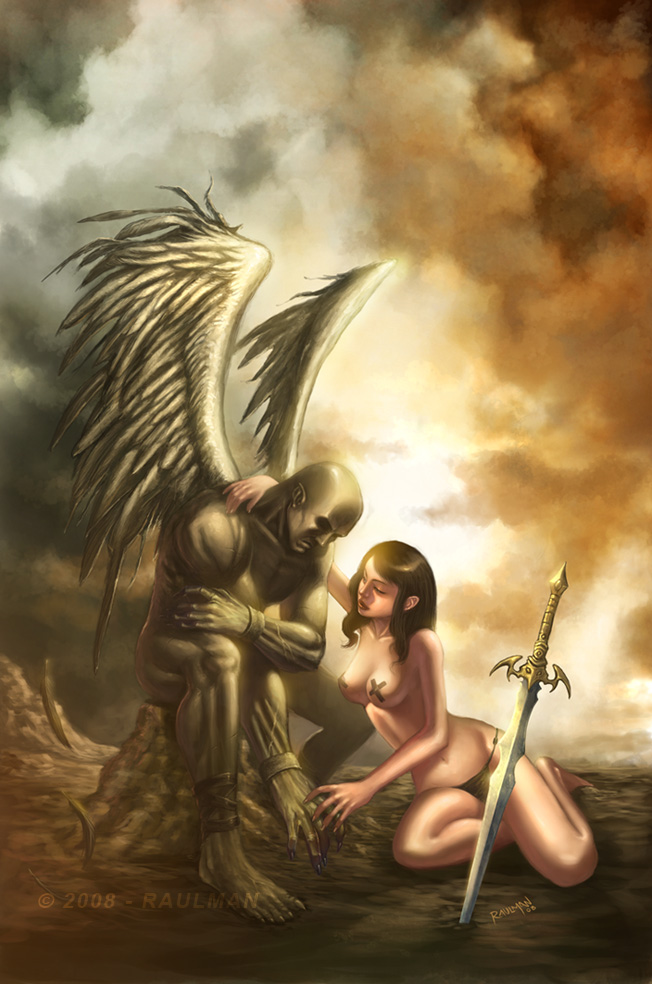 Watch
Yep...another fallen angel...
If you dont have enough with a lot of fallen angels in the lyrics of the metal bands, here another one.
But this ilustration is inspired in a pop song (too much evil and direct than a metal lyric)
The first ilustration in this year!

Soon a Tutorial of this artwork

All Done in CS2
Detail:
[link]
Este dibujo es de regalo para
que no me cree que el pop es mas directo y demoníaco que cualquier canción de metal y a quien le debía un regalo desde navida´
Buen año para todos!!
P.D. Censurado porque el inche deviant no me permite ver mature content aunque me loggee, chaleee!