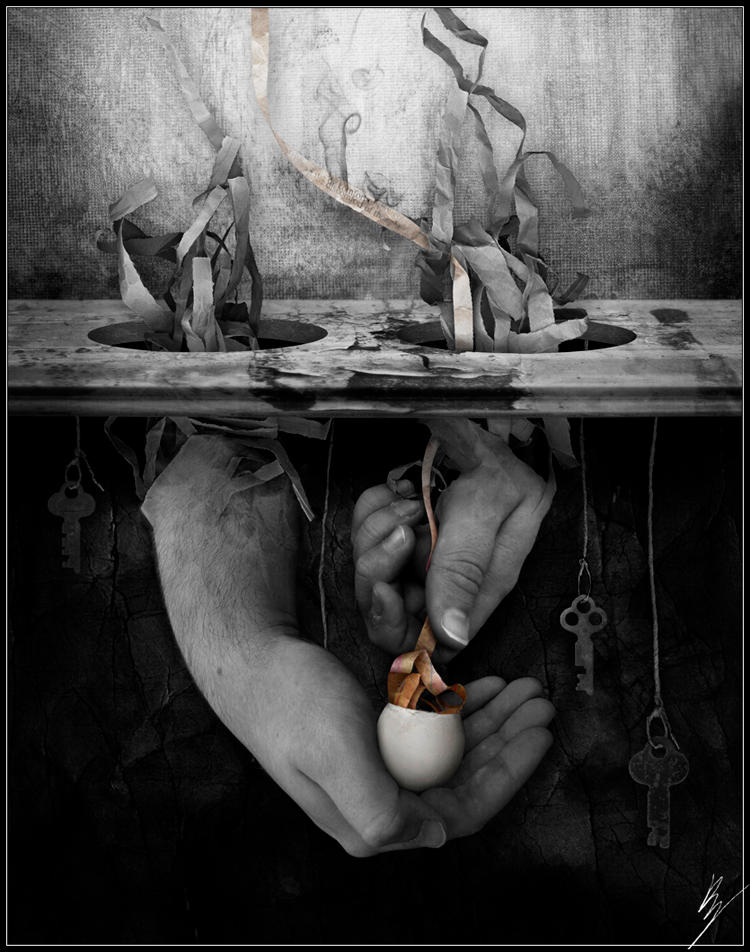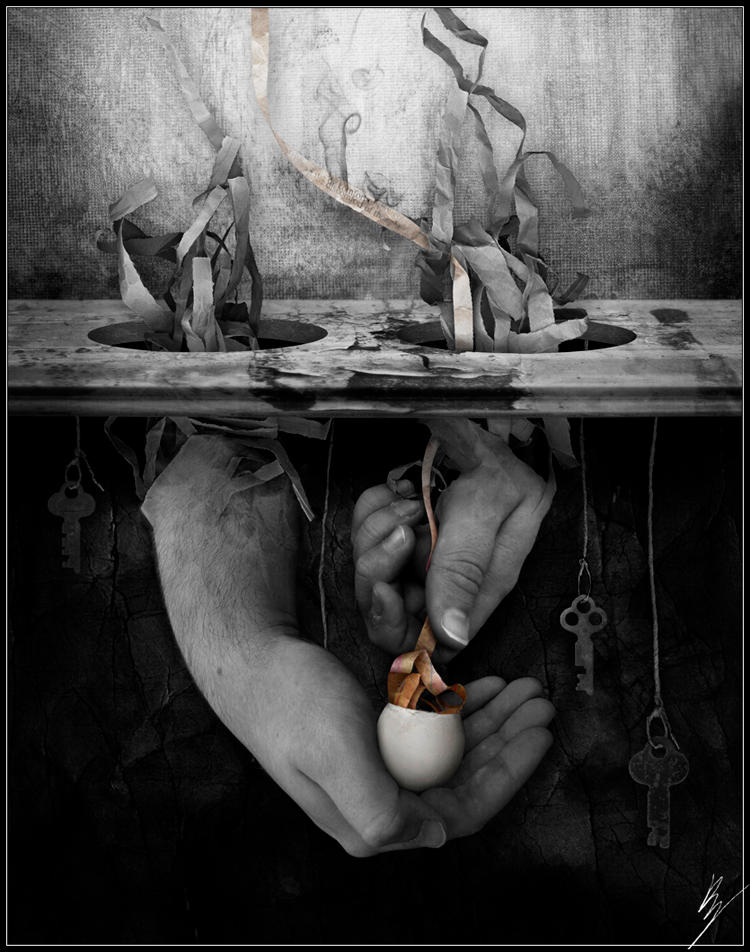 A detailed version of the right diptych image. Originally based on the idea of Terror and Joy, I took some liberties with the theme to create a surreal and slightly autobiographical image.
The right image is an expression of joy or the transformation of fear into hope.
But don't take my word for it, i may have said to much.
Made in Photoshop CS the original print version is 12"x15" for a combined print size of 24"x15"
Quote in image:
"Too often we... enjoy the comfort of opinion without the discomfort of thought. ~John F. Kennedy"
Thank you to the resurgere team for providing three of the integrated textures and smoke:
[link]
All other images and textures were photographed and scanned by me.
Daily Deviation
Given 2007-03-22
Hope
by ~
ratpat13
. Wonderfully surreal, and expresses so much emotion, just like he wrote "its an expression of joy or the transformation of fear into hope." (
Suggested by FreakyBabe and Featured by fourteenthstar
)