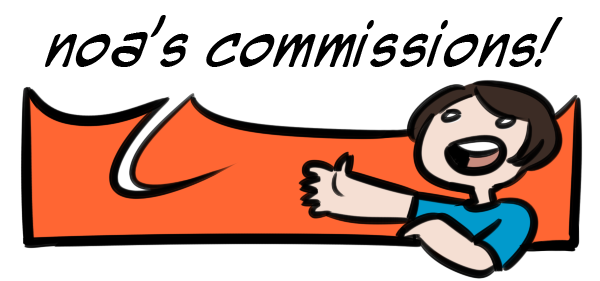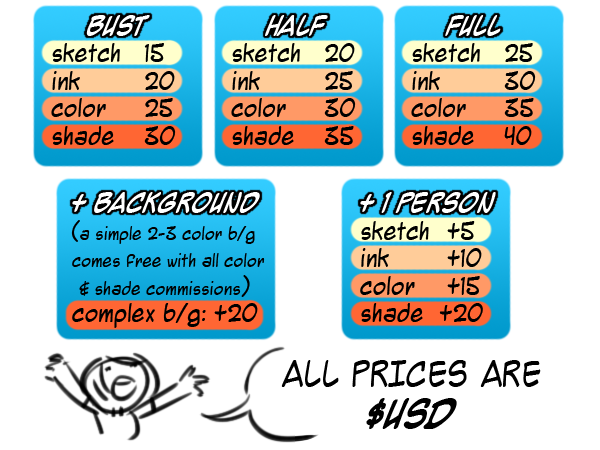 AVAILABLE SLOTS: 3/3

WILL/WONT DRAW
✔️ gore
✔️ casual/tasteful nudity
❌ explicit sexual content
❌ fetish art

OTHER NOTES
Email me at noapaden@gmail.com or send me a note to place an order.

I use paypal invoices.

All art is digital. (but talk to me about styles if you saw something in my gallery you liked in specific)
I will send you a WIP of the sketch to make sure you're happy with your purchase. Edits can be made at this point. (Further WIP shots available upon request.)
One complete do-over is permitted if you're truly unhappy with the sketch I send.
There will be no major changes allowed after a drawing is inked.
Full sized/finished drawing will be received after payment is made.