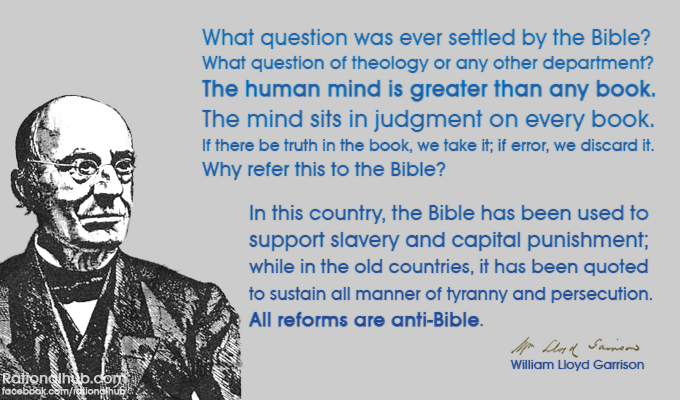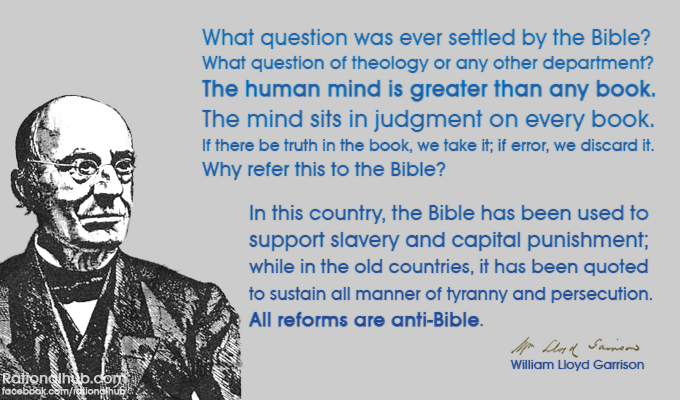 Watch
"The human mind is greater than any book. The mind sits in judgment on every book. If there be truth in the book, we take it; if error, we discard it." - sounds fairly simple to me.

Funny how the same man quoted the Bible in many debates against the two items in question. And the verses reinforced his point.

this deviation is now open for cross-examination, if found an accurate I will inform you in three days.
Reply

Man is now my hero. While I am Catholic, I believe in a society more attuned to the human mind, than the mind of another.
Reply

In this country the Bible was and still is used to denouce slavery and capital punishment . If there is truth in a book we ignore it if disagrees with us or our goals . Any book .
Reply

Encyclopedia Brown and the Case of the Disgusting Sneakers establishes the case for my ruling the world.
Reply

Nice!

More people need to watch you.
Reply