Previous Page: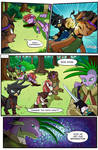 First Page: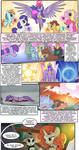 Please Fav, Comment, and Share this artwork and all other works of mine! Feel free to follow to get updates on not just MLP comics, but other fandom comics and original comics as well! If you wish to help out please donate to the patreon link down below!
P
lease Donate To My Patreon
Want to collab on a comic together? I can do that too so feel free to contact me.
Image details
Image size
709x1128px 208.8 KB