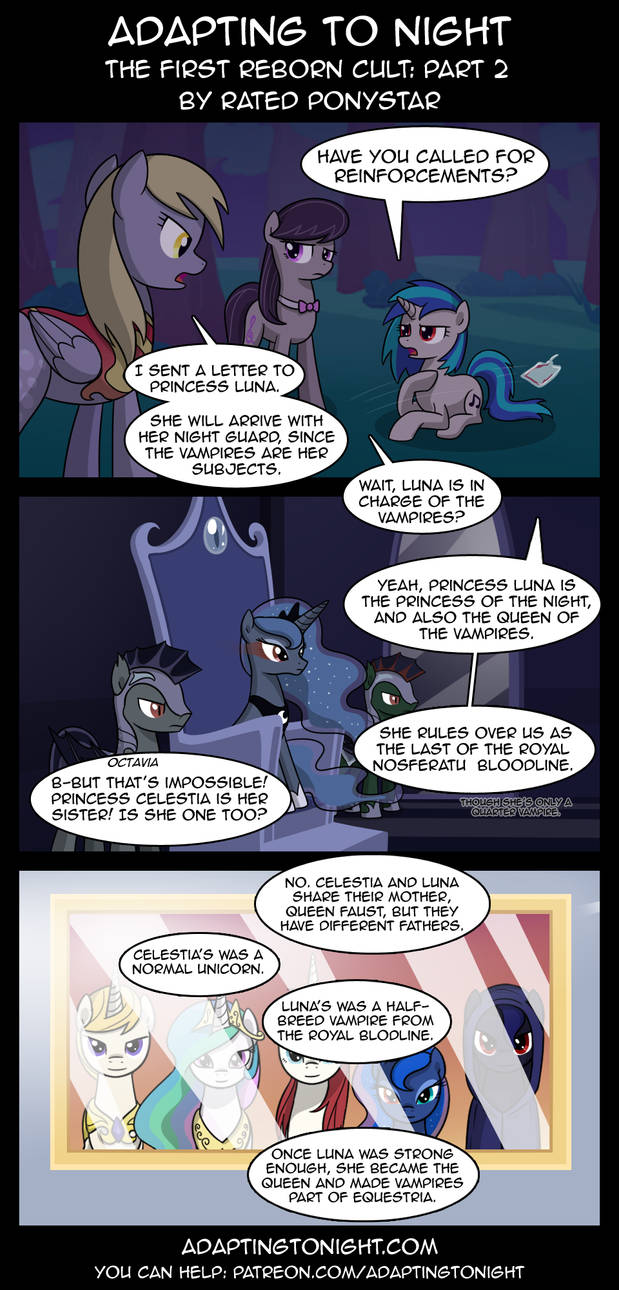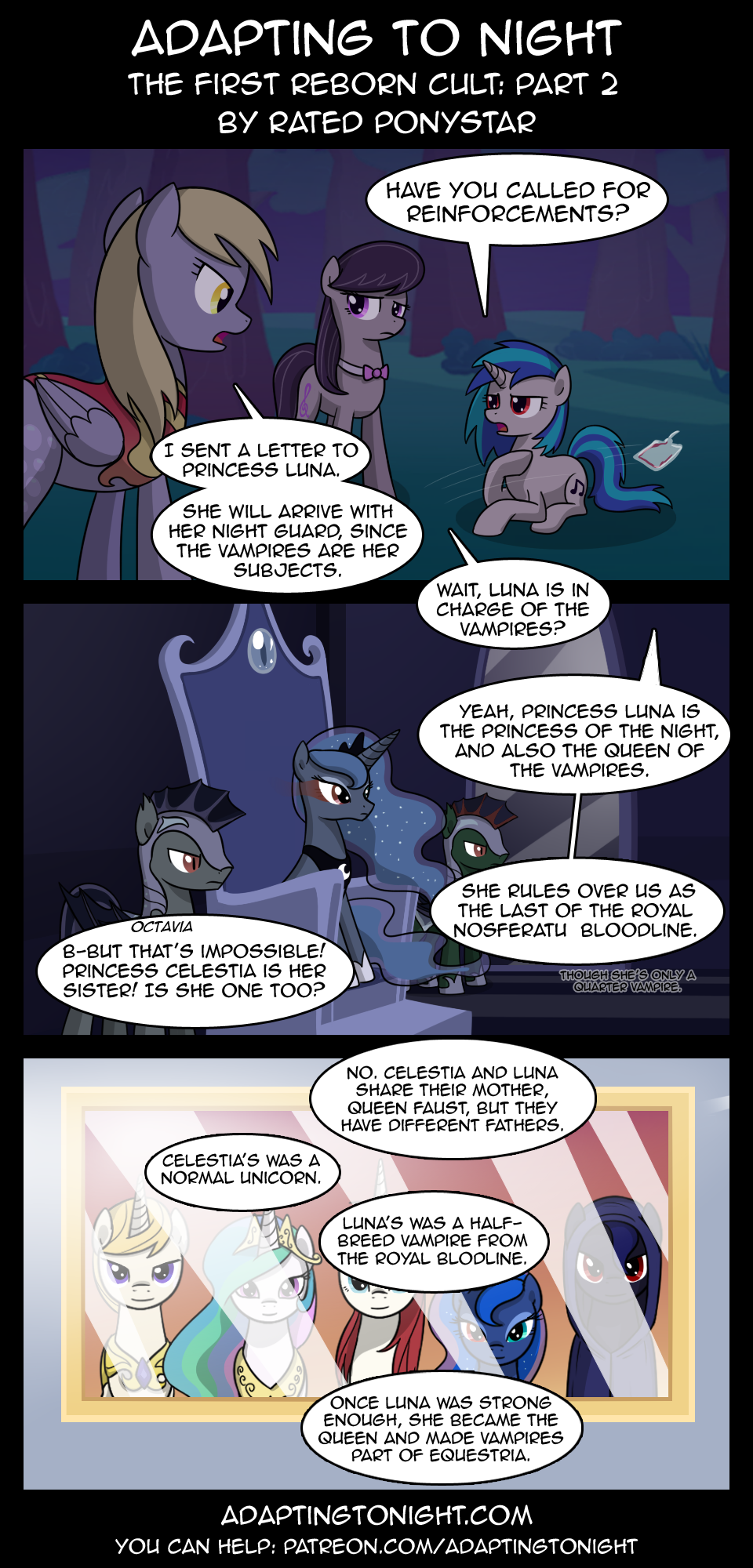 What you see before you is the old Royal Family from long ago. Queen Faust was the first Alicorn Ruler of Equestria who had two husbands. Each of which produced a daughter which makes Celestia and Luna half-siblings. Luna's father was a half breed but carried the blood of the Royal Nosferatu Bloodline which rules the Vampires since it's founding ruler, Nosferatu.
Not only is Princess Luna a princess of Equestria, she is the Vampire Queen. You can find more about her history and the history of the Adapting To Night world when I post the World Guide later when I wake up (It's midnight as I update this comic).
EDIT: THE WORLD GUIDE IS UP!
CLICK HERE TO GO TO IT AND PRESS THE DOWNLOAD BUTTON! ENJOY!

Drawn by Gray/Terminus:
terminuslucis.deviantart.com
Please support the Adapting To Night Patreon to keep us going and receive awesome rewards at:
patreon.com/adaptingtonight
And be sure to visit our website for comics, SFM animation, info and more at:
adaptingtonight.com
Want to get involved in the team? Contact us at our publisher's site:
nightwave.me
Disclaimer: My Little Pony: Friendship is Magic is owned by Hasbro.
Next Comic
Previous Comic