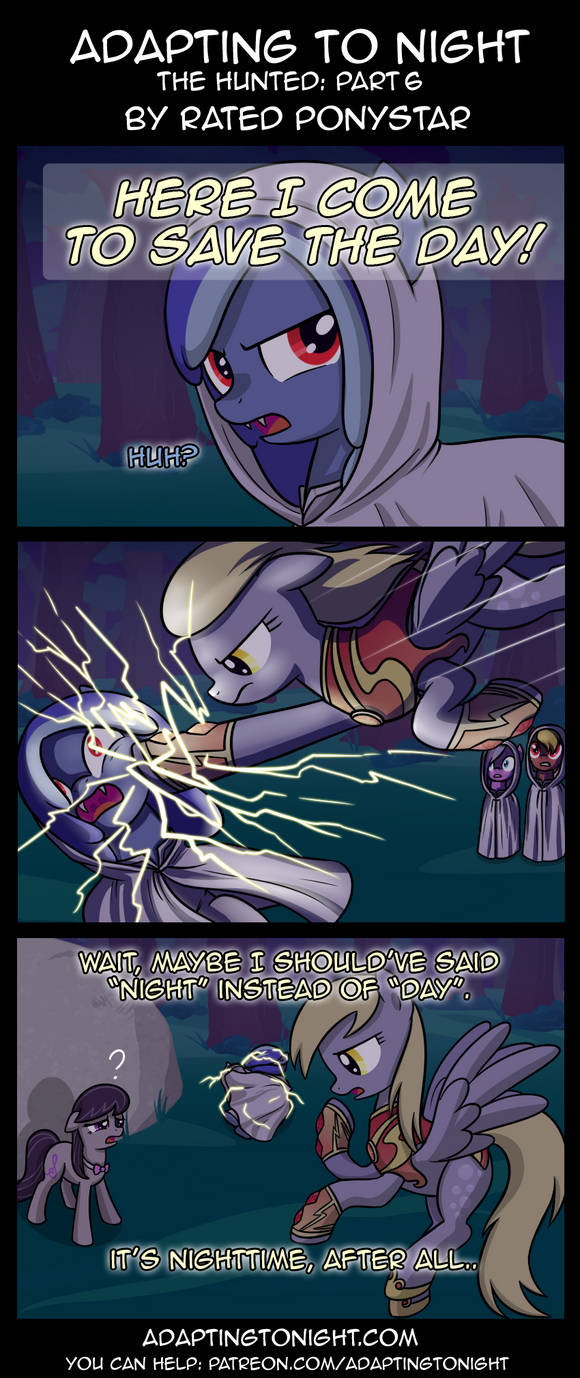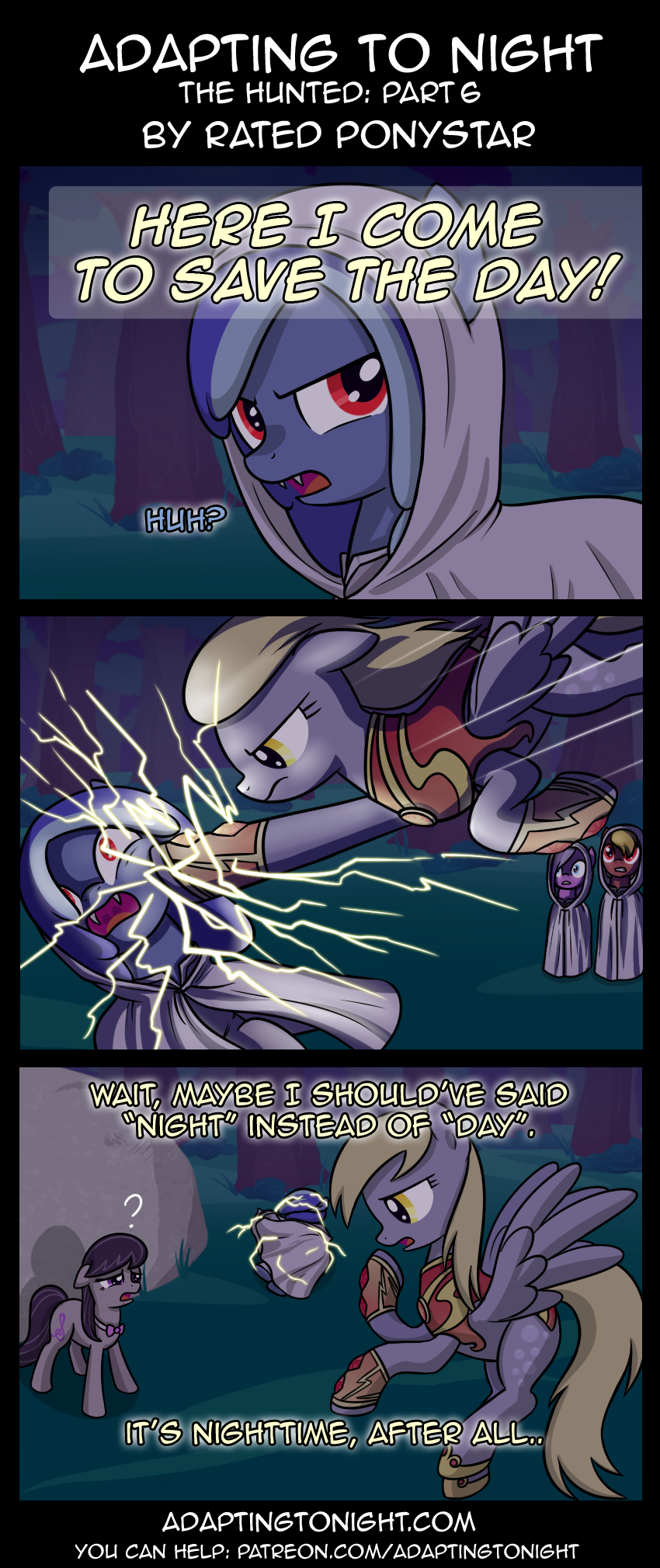 MR. TROUBLE NEVER STANDS AROUND!
WHEN HE HEARS THIS MIGHTY SOUND!
"HERE I COME TO SAVE THE DAY!"

THAT MEANS THAT MIGHTY DERPY IS ON THE WAY!

We're also going back to Friday updates instead of Sunday ones from now on. Those who donate on the patreon can see next week's comic earlier.

For now, ENJOY DAWN KNIGHT DERPY!

Drawn by terminuslucis.deviantart.com/?…

Please support the Adapting To Night patreon at: www.patreon.com/adaptingtonigh…

Please also support my own patreon for non-ATN comics at: www.patreon.com/ratedponystar?…

And be sure to visit our SFM site for Adapting to Night the SFM: www.adaptingtonight.com/

Disclaimer: My Little Pony: Friendship is Magic is owned by Hasbro.
Next Comic

Previous Comic