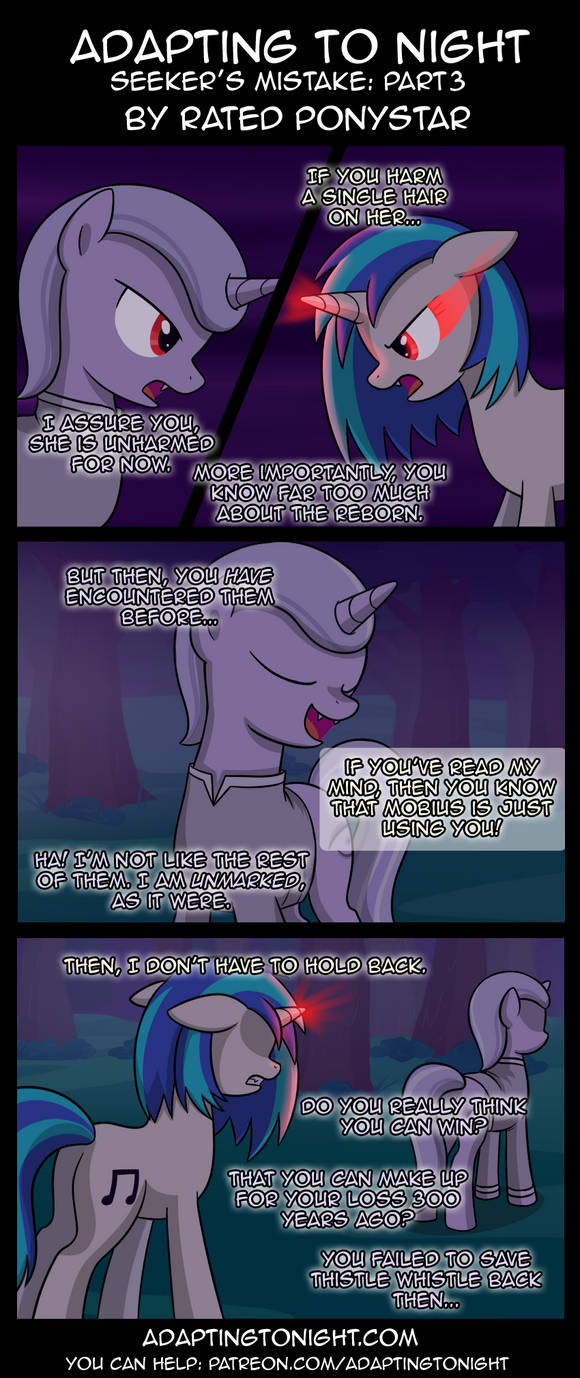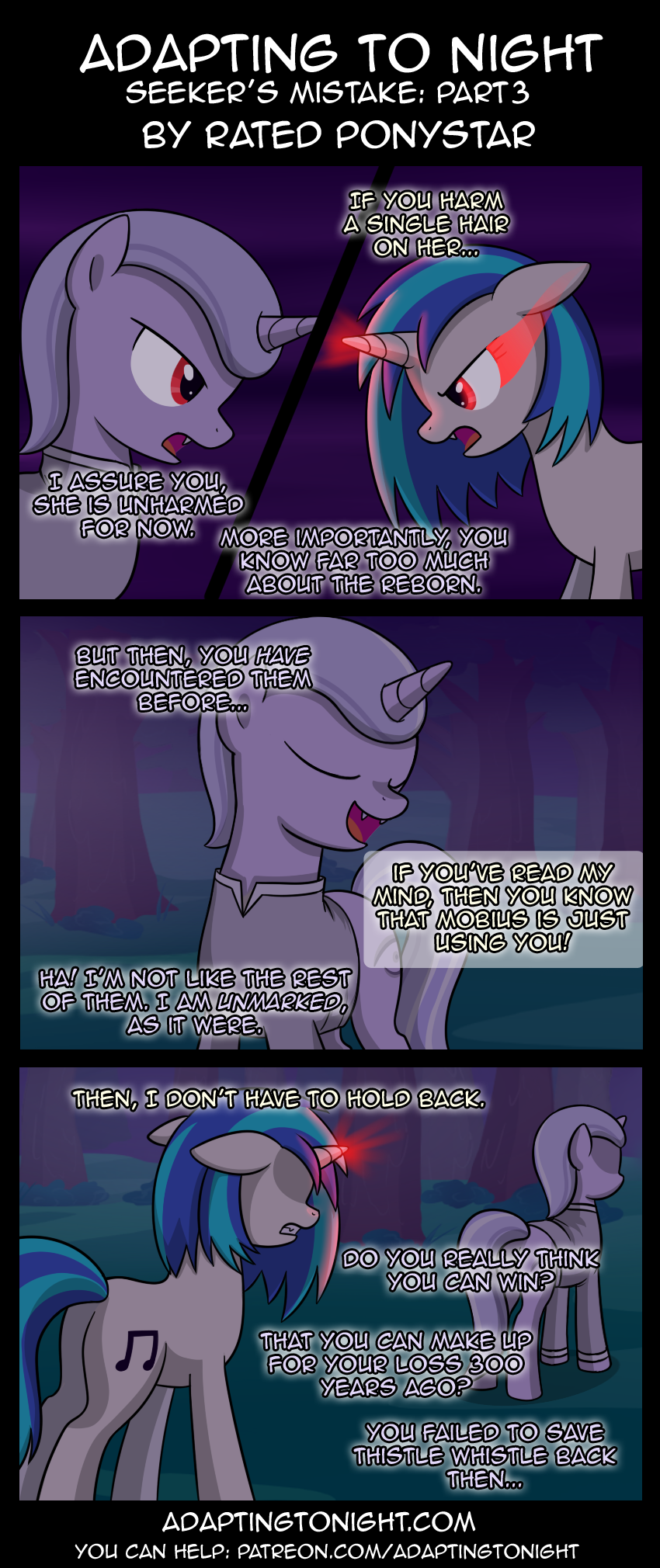 Who is Thistle Whistle? What does Seeker mean by "unmarked"? The questions keep piling up!
Drawn by
terminuslucis.deviantart.com/?…

Please support the Adapting To Night patreon at: www.patreon.com/adaptingtonigh…


And be sure to visit our ATN Website for comics, SFM, info and more at: www.adaptingtonight.com/

Disclaimer: My Little Pony: Friendship is Magic is owned by Hasbro.
Next Comic

Previous Comic