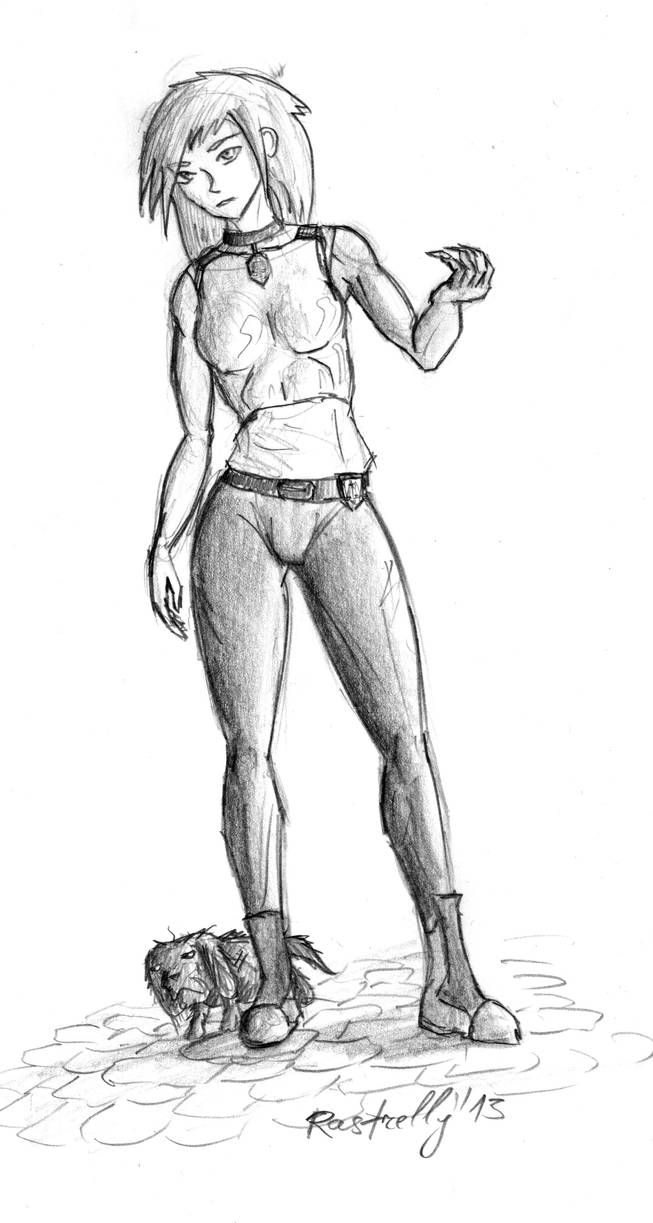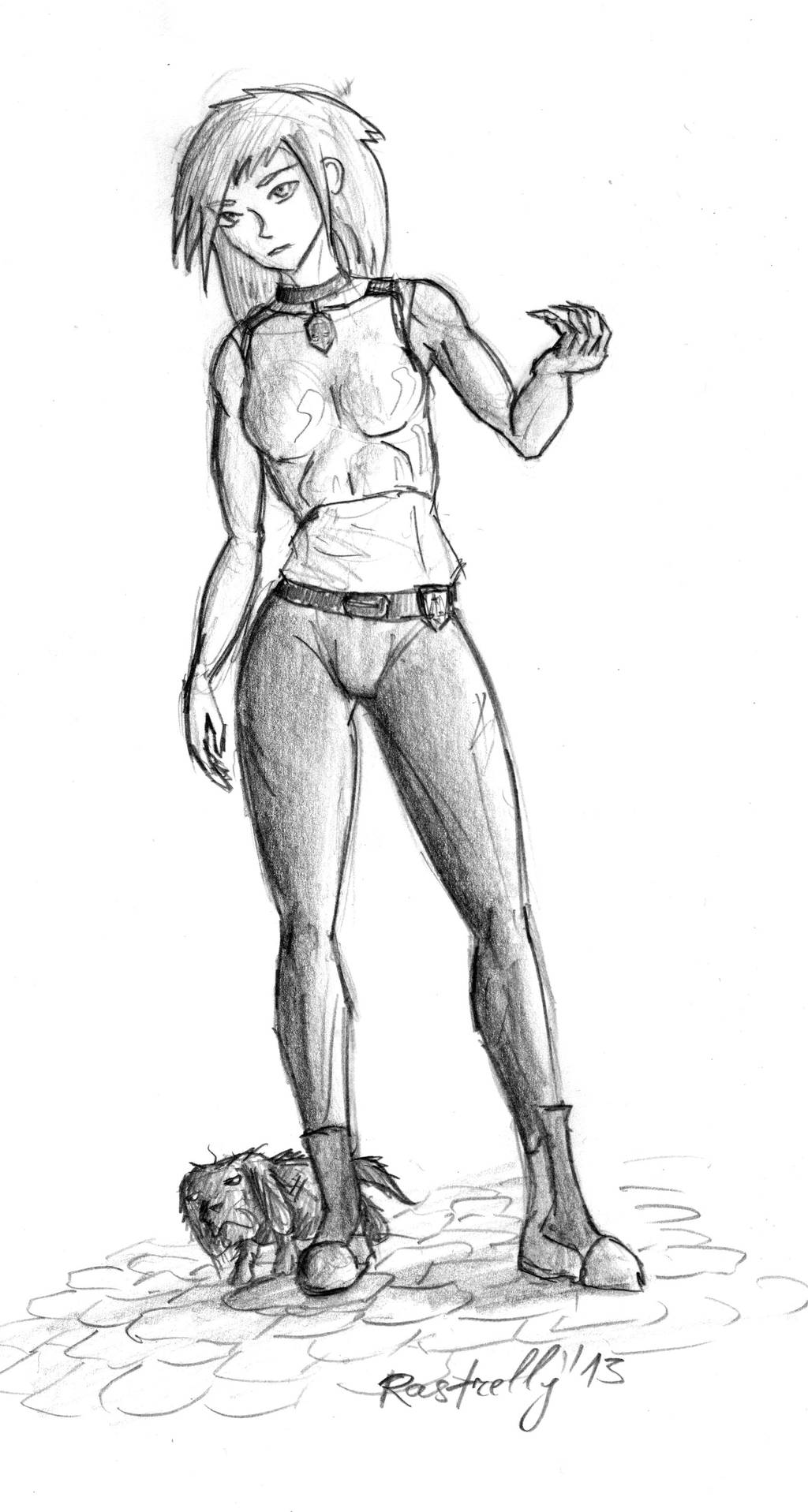 Watch
Well, if someone would ask me to make a top 3 pick of Discworld characters, I'd provide three ties. On the third place there'd be Susan Sto Helit and Gaspode, second place would be taken by Angua and Ridcully, and first would be definitely occupied by Death and Vetinari. So... What was I talking about?
This is a really nice drawing - you've got a clear understanding of the weight on the figure and pose: the leg on the left (our left) feels convincingly like its taking her weight while the other leg feels well placed to brace the pose. Her pose is also quite effective at portraying attitude - her body language looks grounded and cynical as well as suitably tense and energetic. The proportions are great too.

I feel the twist on her body could be more consistent. She seems to be twisting slightly away from the direction her feet are planted and that's great - only the movement seems to get a bit lost around the waist and hips. Her breastplate makes it harder to portray because it's always hard to portray stiff armour interacting with a fluid figure. Studying how fabric acts on a figure is also useful - for instance, here I could expect the fabric to be stretched lightly from her shoulder on our left across to the opposite hip.

The arm on our left seems a little awkward too, which I think is a product of there being a little uncertainty as to which direction the torso and therefore shoulders are facing. With a clearer sense of what the twist of the body is, the arm's position would flow more naturally from it.

The most useful thing one can do when drawing bodies is to look at some bodies! Life drawing is great, and checking out the pose you're drawing in a mirror is invaluable. In fact, you don't even have to look in a mirror - just striking the pose yourself makes you physically aware of where all the stresses and strains of a pose are, what the parts of your body naturally want to do in reaction to the others part's movement etc.

But as I say, this shows great understanding of the weight and attitude of the pose. And Gaspode is adorable!
The Artist thought this was FAIR
1 out of 1 deviants thought this was fair.