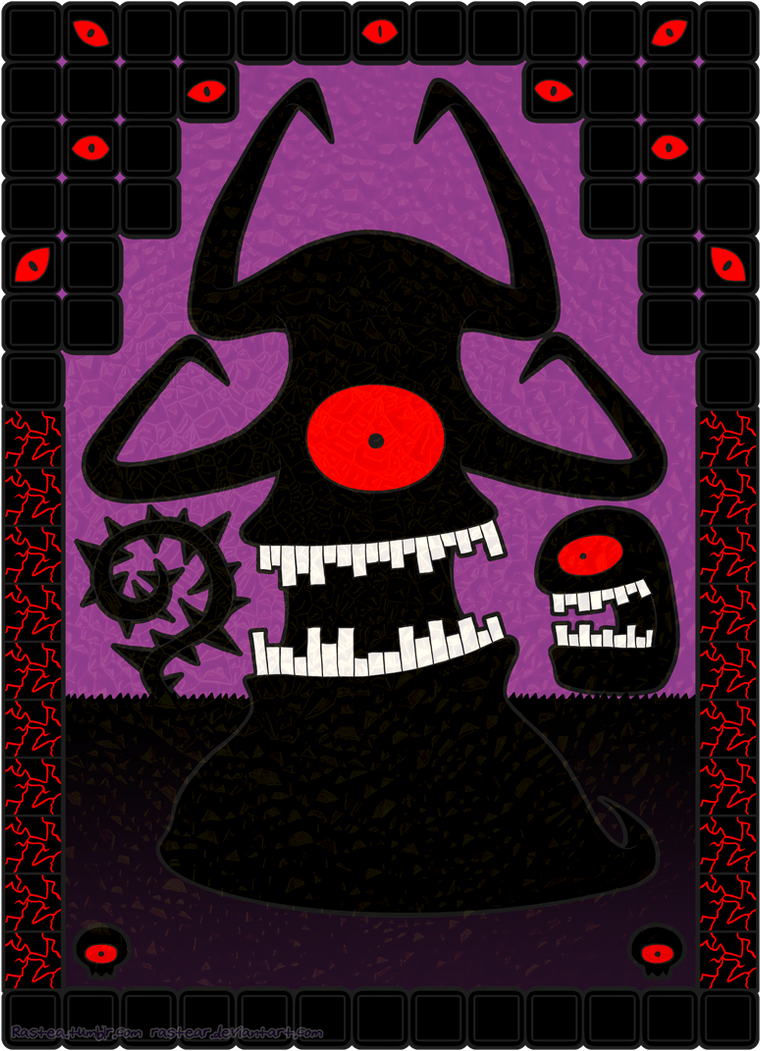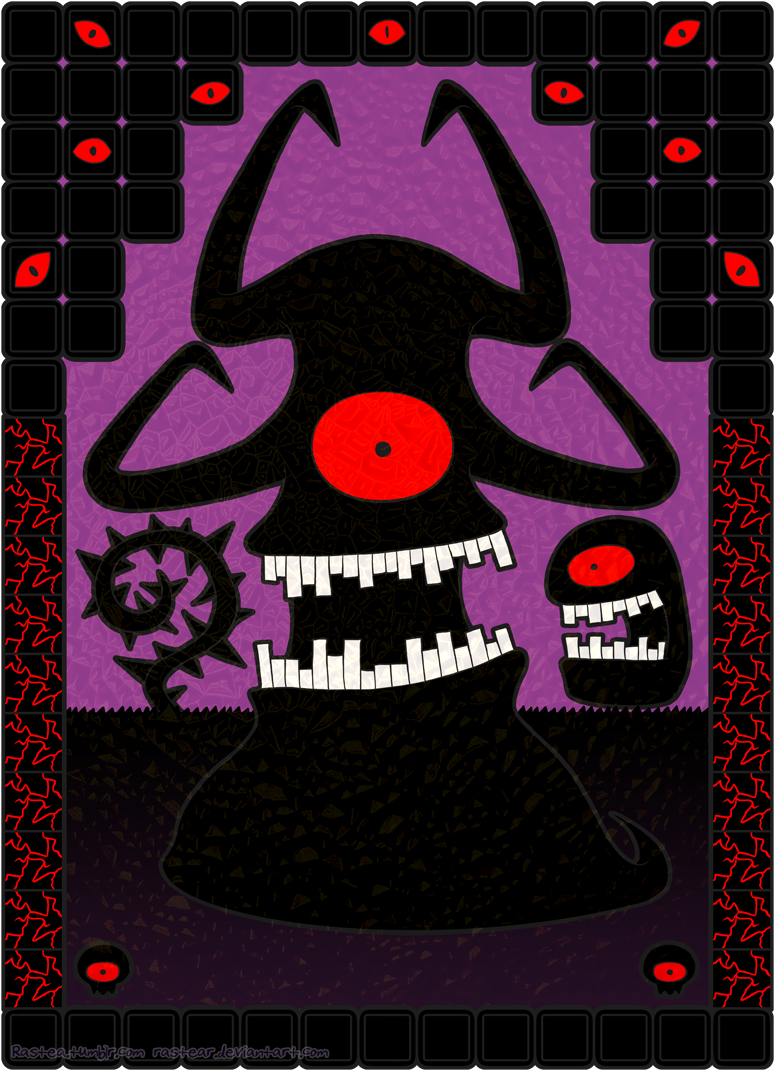 I do hope you got all of the gems...
Whew... it was harder to draw that thing facing forward than you think it would.
Edit: Replaced file with a new one. I decided to put a light gradient on the ground to match up with the others in the set and to hopefully make the skull gems pop more in printed versions.
Fanart set of the Indie game EVERSION.
x-1
x-2
x-3
x-4
x-5
x-6
x-7
x-8