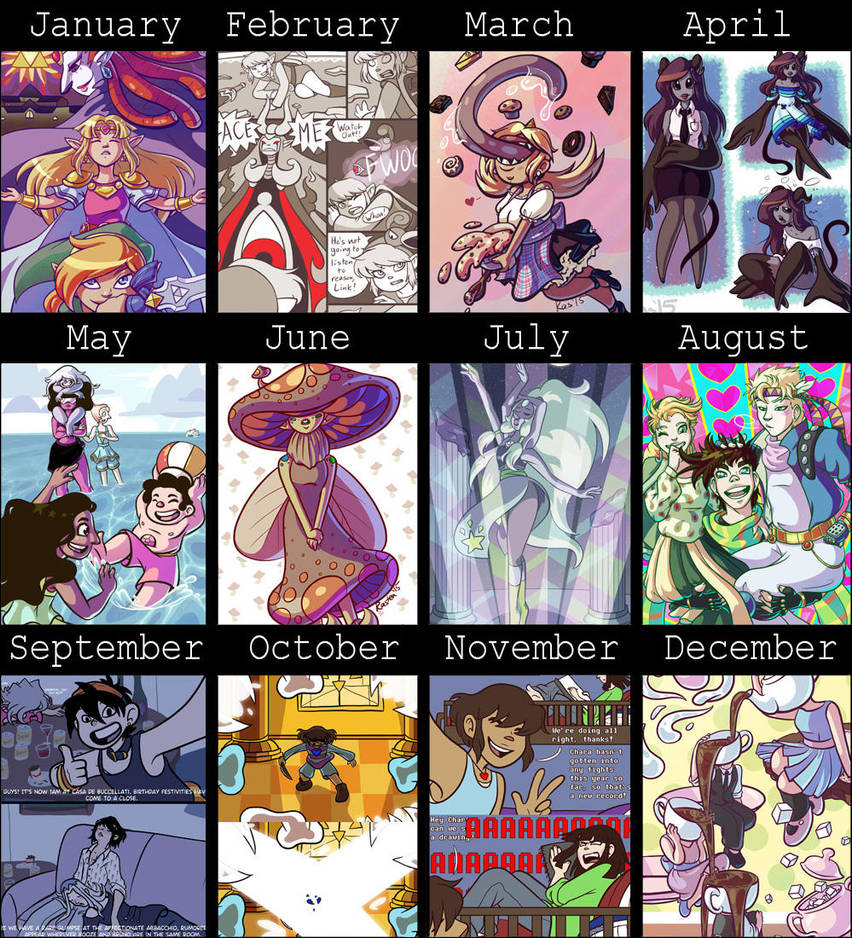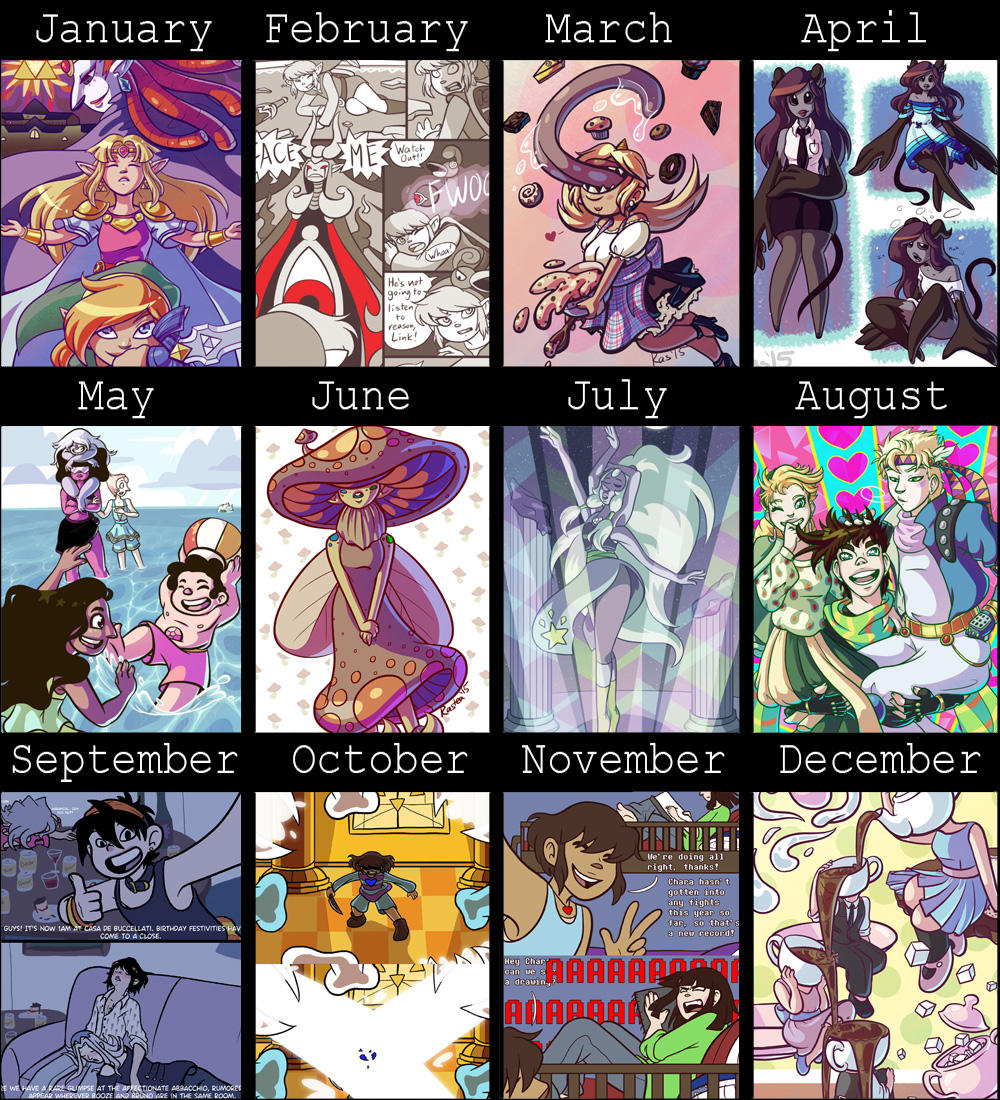 Watch
Thought I'd throw this up here too. Some of the art on here isn't up on this site yet whoops but here it is, an overview of art I did this past year.

Did I improve? Idk probably somewhere I'm not really seeing it though. Whatever look at how colorful it is yet again lmao.

Honestly I'm most impressed by the fact that I managed to have at least one finished thing a month. This year has been... very bad for my mental health. Like... really bad. But I made it to 2016 despite that and managed to draw regularly at the same time!

October and November are a little weird due to me opening up a big ole' Undertale ask blog that I've dedicated 90% of my time to since I didn't have anything else to do with my life this last fall. It's been fun and goddamn I've drawn a lot for it. I had a couple of pieces from there that was in the running for December's piece but I decided on that teacup object-head piece instead. I'll post that here soon. It's for a zine.