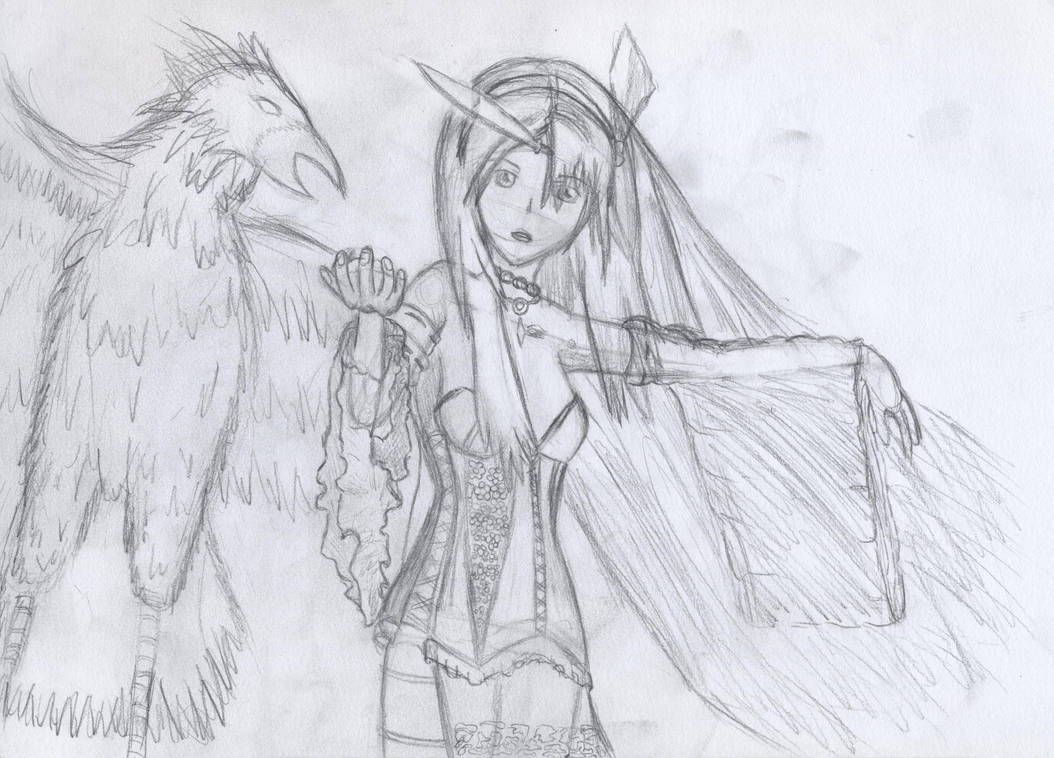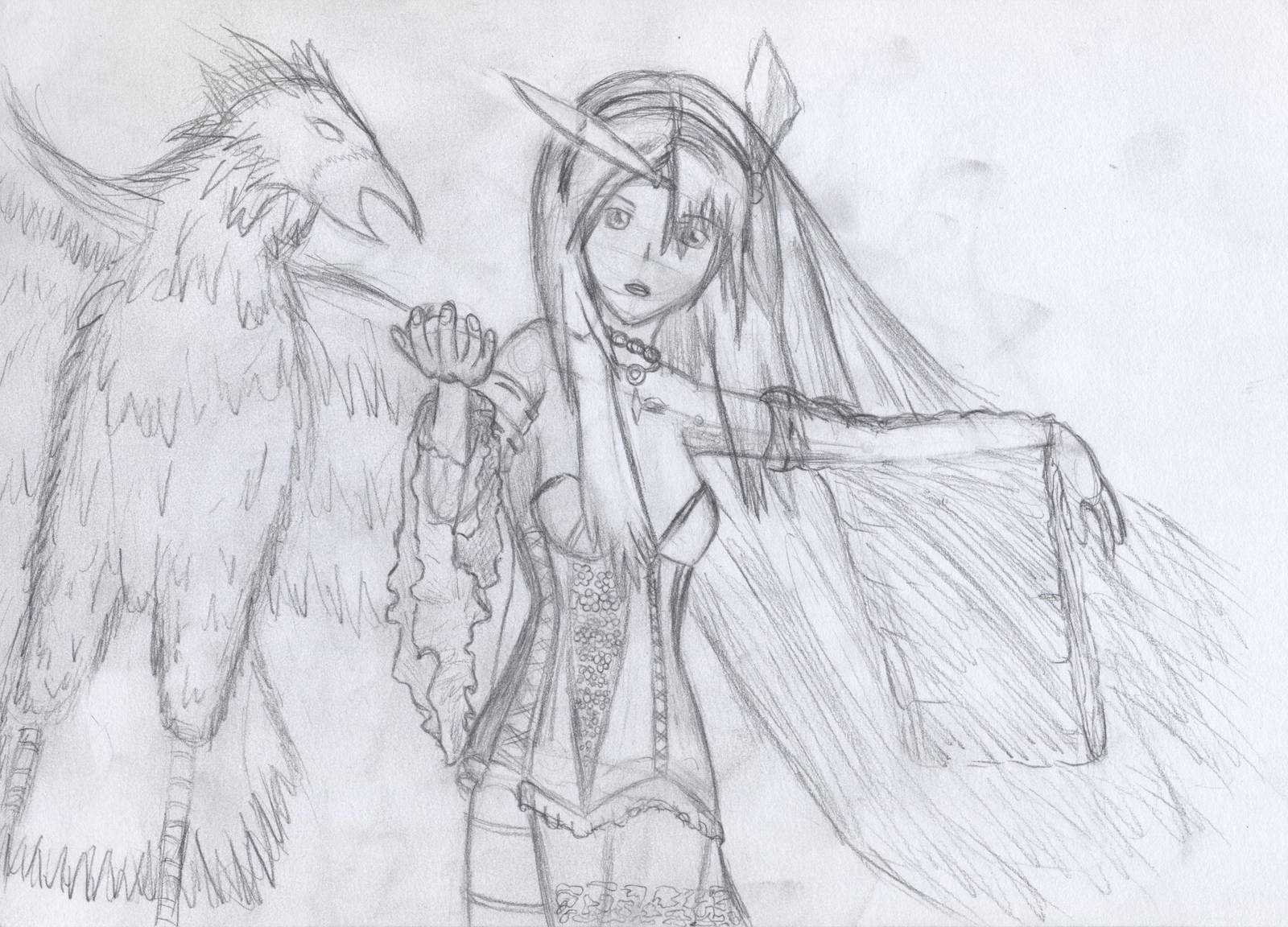 Watch
This is a copy of a friend's drawing from Pen Cafe.
He gave me an exercise to copy his drawing as practice.
His picture had so many details on the clothing and drew the pheonix so detailed that I found it rather difficult to copy.
My copy didn't turned out as well as I was hoping.


Wow i think that turned out really well! i think the hand looks more cartoony than manga-ish, so i would add less of a round at the end and more of a point to make them more slender, as well as making the fingernails abit smaller.
The corset turned out beautiful in my opinion, and i have no iea on how to help you with birds.. (ackk) .
Reply