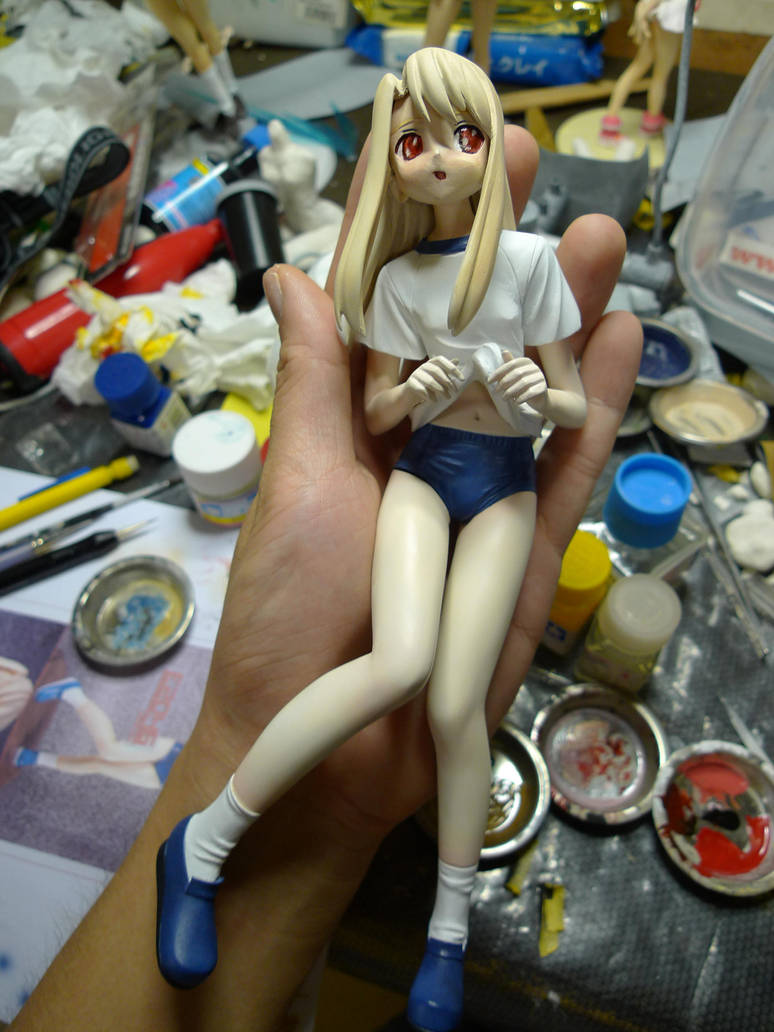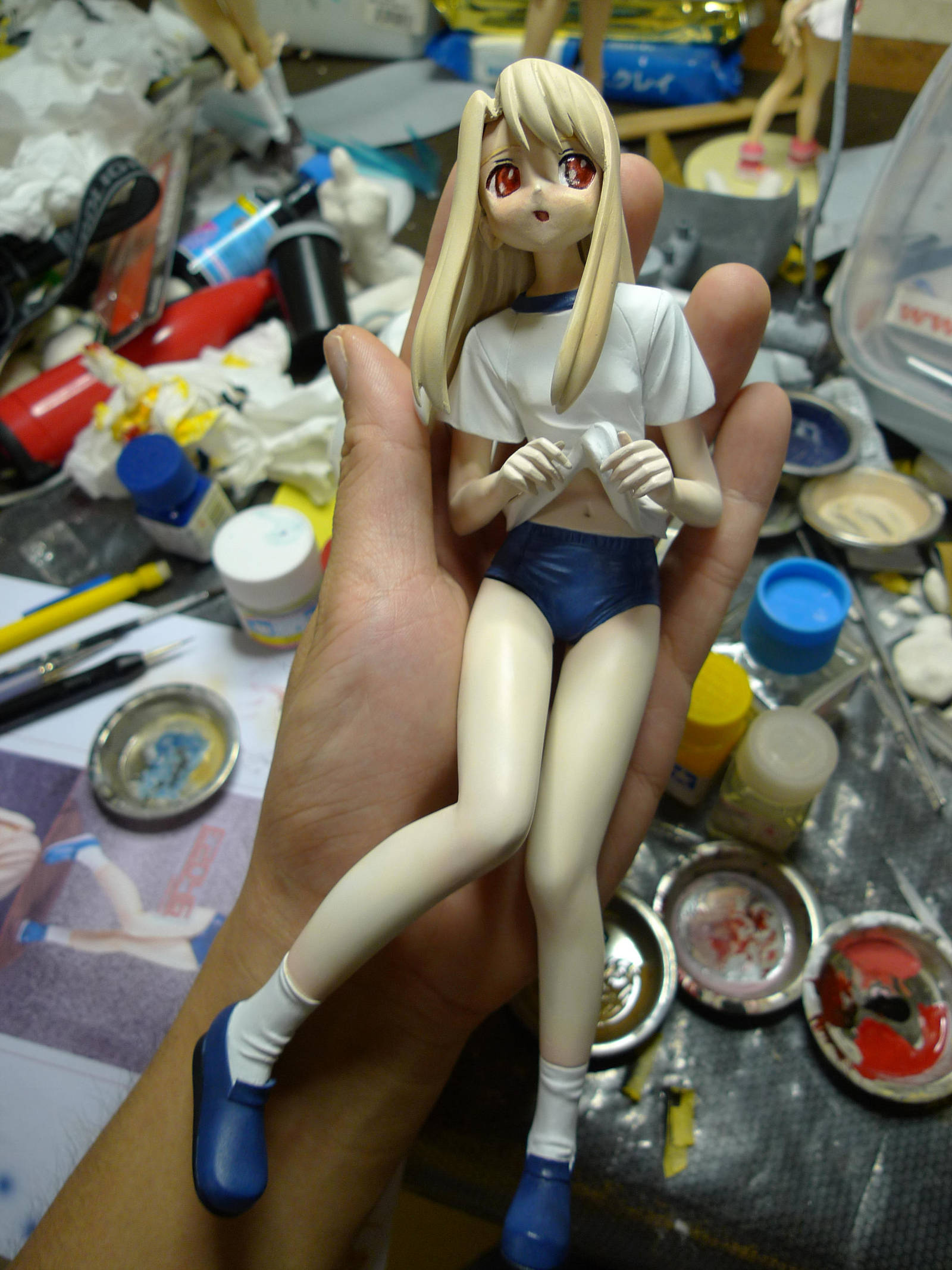 Watch
This is the 2nd garage kit figure that I've built. It is by the circle T's system. The first garage kit that I built took me a whole year to make and I made every possible mistake in the process. So building this 2nd kit was quite simple in comparison to my first kit.

Actually, the surface work on the kit was quite a pain as it needed a lot of cleaning up to get it nice and smooth, but after finishing that, the painting phase unexpectedly went according to plan without any mishaps.

This time, when painting the skin colour, I tried to make the shadows much darker so it ended up looking a lot nicer in the end. However, for some reason, the shading doesn't even show up in my photos! Why!? orz

In the first garage kit that I made, I created my own decals for the eyes, but this time, I decided to try to paint it by hand. I was really nervous about painting on the eyes, but it seems that attending Pencafe (an Anime drawing club) for a year has seemed to improve my eye drawing and painting. Thanks to that, I was able to successfully paint the eyes quite nicely. Before starting, I read numerous tutorials on painting eyes so I made sure I didn't make any silly mistakes.

I did however make one mistake. I was impatient, and didn't think to let the paint dry before applying the glossy clear coat to the eyes. As a result, the different colours of the perfectly painted eyes mixed with each other and ended up without the hard edged that I had intended. Still it turned out okay when not examining it closely.

Anyways, I really like how this turned out. I think that it even turned out better than the PVC prepainted limited version sold in the Hobby Japan magazine a while back.