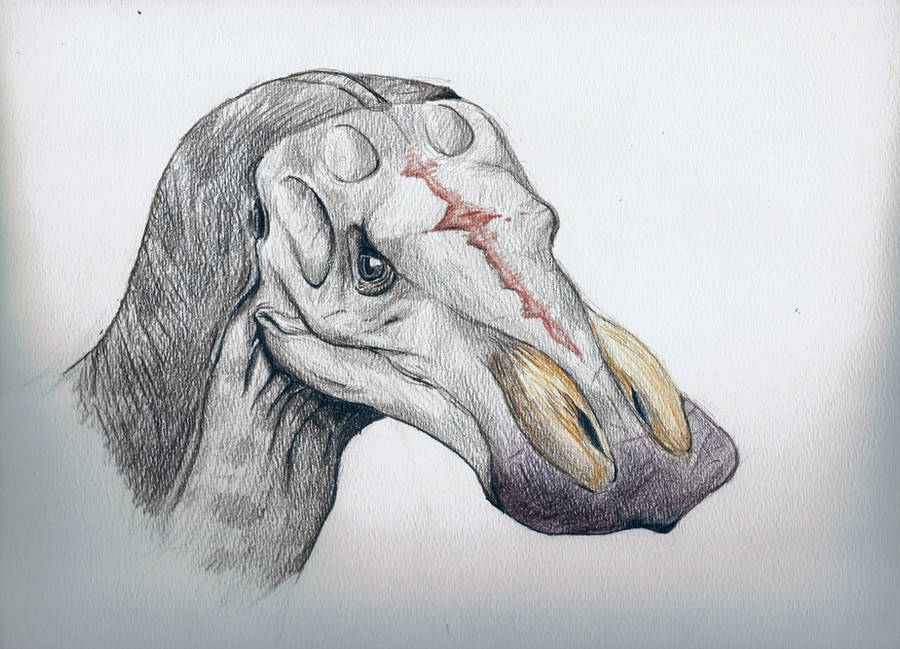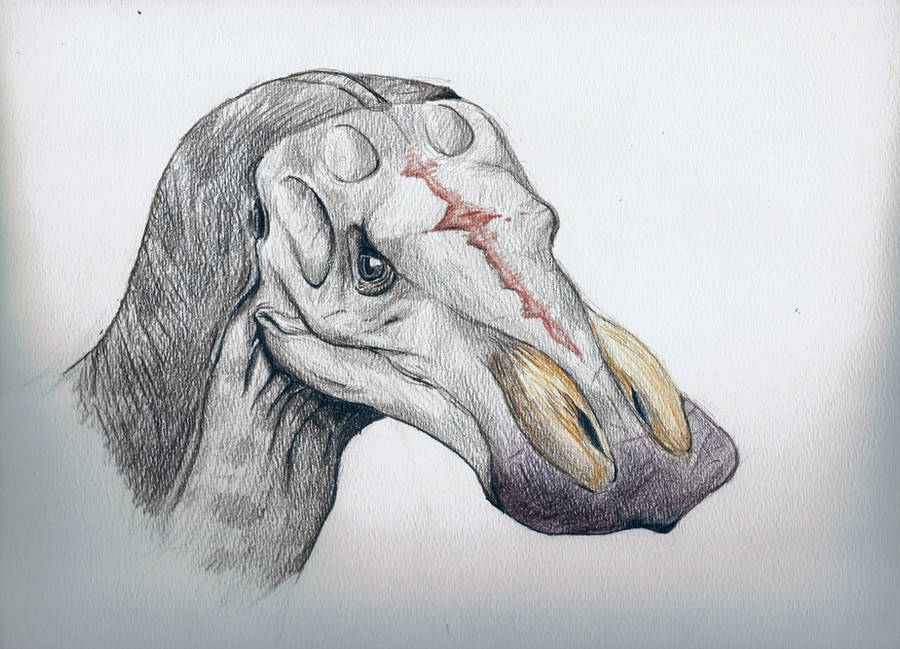 Watch
This is my drawing of the hadrosaur Anatotitan copei. I did this a while back with watercolour pencils, and it was actually my first colour drawing. This depicts a male Anatotitan in the breeding season, the inflatable sacs around his nostrils have turned a vivid yellow and a red-orange stripe has appeared on his forehead.

Great pic

That Anatotitan looks as if he had a long, hard life, judging from that red "scar" (If that is a scar) on top of his head.
Reply

That scar is actually breeding coloration by the way, but im glad you like it, I love when people see things in my art that I dont, really gets me thinkng
Reply

Reply

I like this a lot! Do you mind if i sometime draw a male Anatotitan looking like this one? The display colors are very interesting, reminds me of modern swans. Just lovely i think ; )
Reply

No problem, I dont mind you drawing something like this, go right ahead! Just try to put him into a different pose though, otherwise I dont mind at all.
Reply

Reply