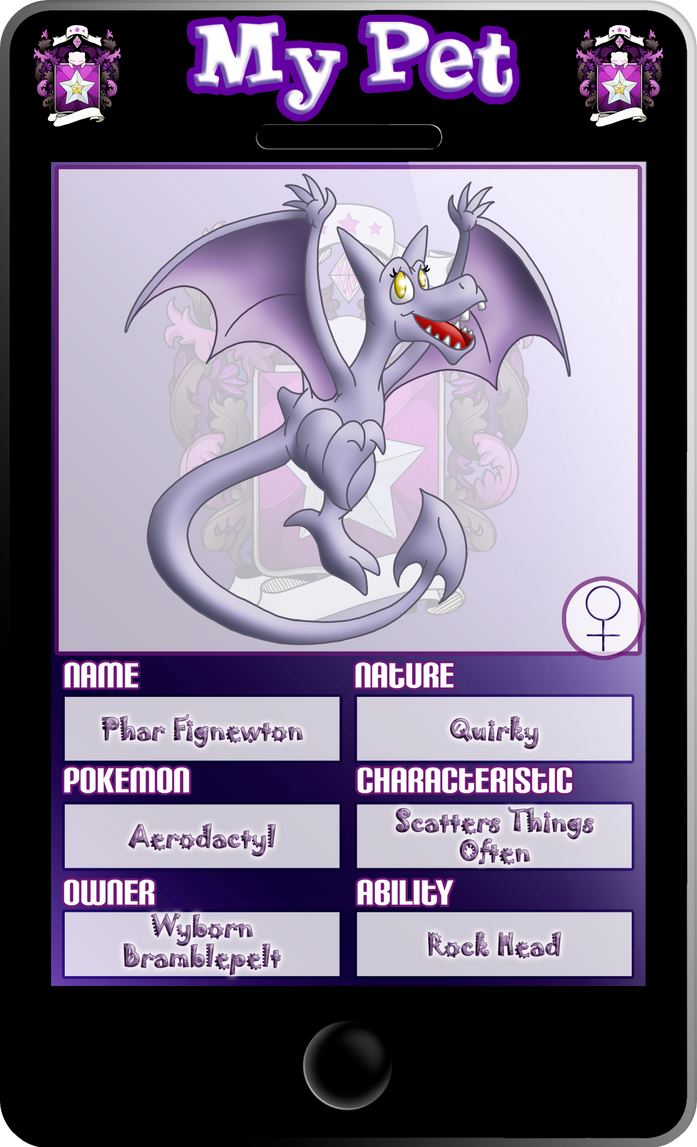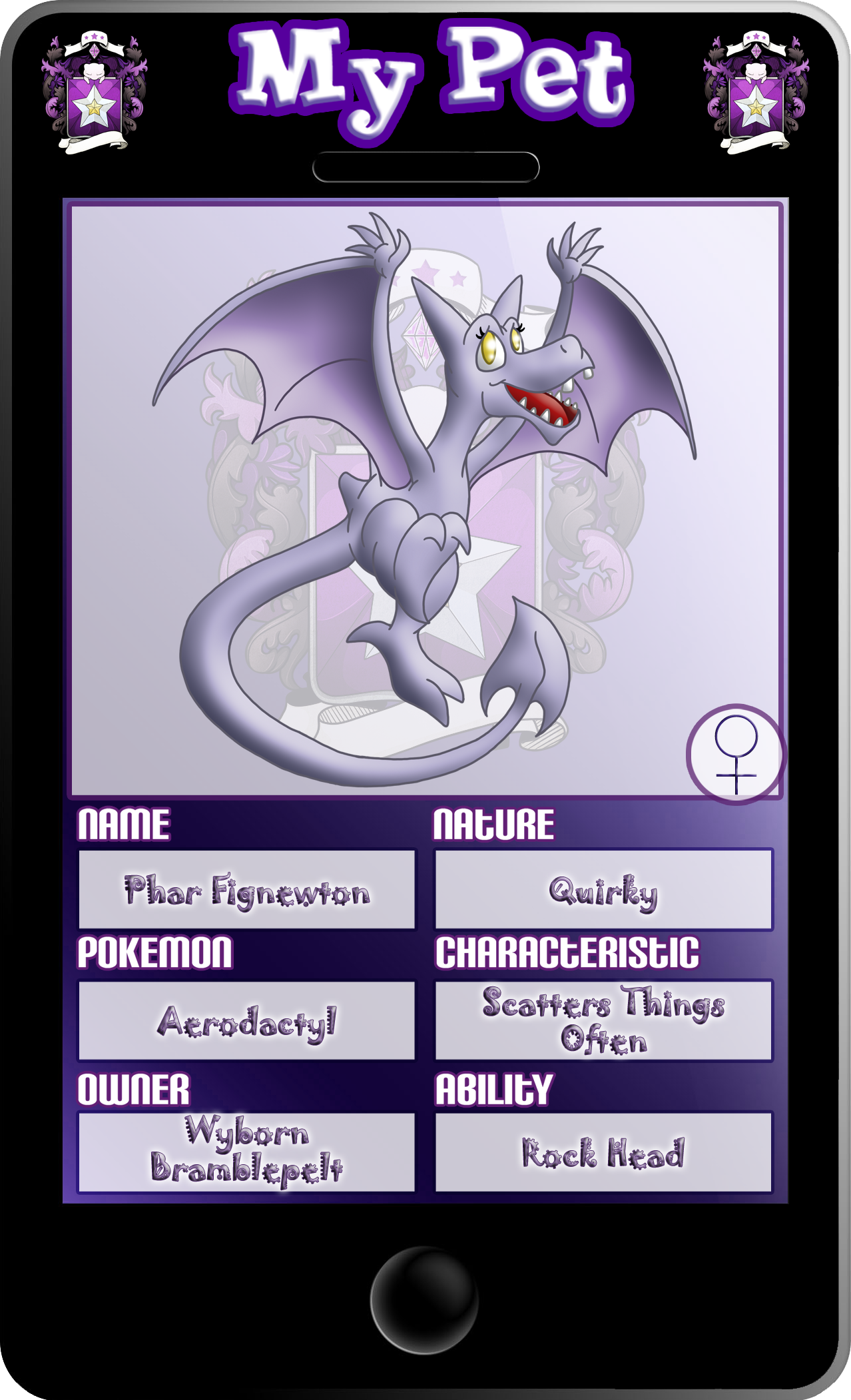 Watch

NAME:
Phar Fignewton

OWNER:
Wyborn Bramblepelt

GENDER:
Female

POKÉMON:
#142
Aerodactyl

NATURE:
Quirky

CHARACTERISTIC:
Scatters Things Often

ABILITY:
Rock Head

HEIGHT:
5'11" (1.80 m)

WEIGHT:
130.1 lbs (59.01 kg)

FAVORITE FLAVOR:
Sweet-Sour

FAVORITE BERRIES:
Salac, Wacan, Qualot, Grepa, Payapa

PERSONALITY:
Phar Fignewton isn't the smartest aerodactyl around, but she makes up for it with her happy-go-lucky personality. She loves playing games and giving others rides on her back, even if her flying skills are practically non-existant. This derpy aero is a little clumsy and doesn't realize her own strength, so she tends to cause a lot of damage accidentally, making her the perfect match for her new owner.

HISTORY:
It took a lot of cunning and smarts to survive in prehistoric times and those are two things that Phar just doesn't have in abundance. She lacked the brain power and killer instincts necessary to thrive in such a harsh environment, so she didn't last too long once she left the nest, literally. Her mother pushed her out of the nest and she never figured out how to fly during the long trip down. Fortunately she gained a second chance at life through advanced technology and is now living happy and carefree with Wyborn. He tries hard to teach her things and though she usually messes up, he still loves her and she loves him... maybe a little more than he realizes.

MOVESET:


Iron Head


Ancient Power


Fly


Bulldoze

FUN FACTS:

If you get the reference for her name, you're an awesome 90s person!
is © to

Pokemon is © to Nintendo/Game Freak
Phar Fignewton is mine!

Oh geez... Poor Phar.

She didn't get much of a past life, did she?
So, does this mean she's a tiny aero?
Reply