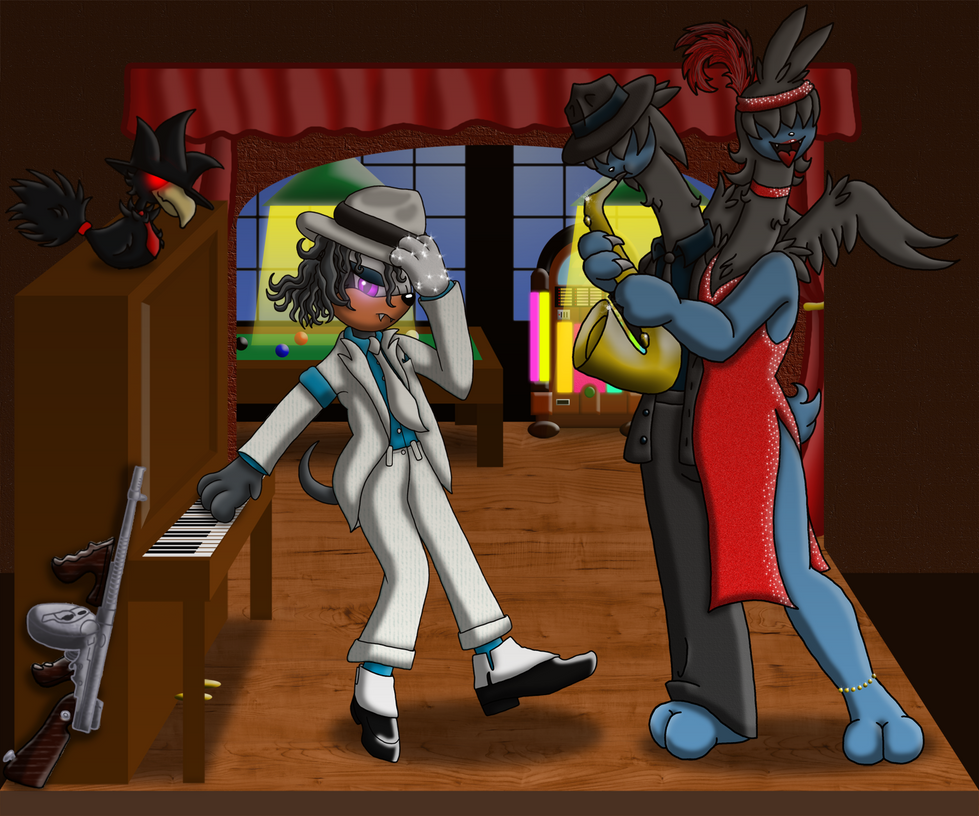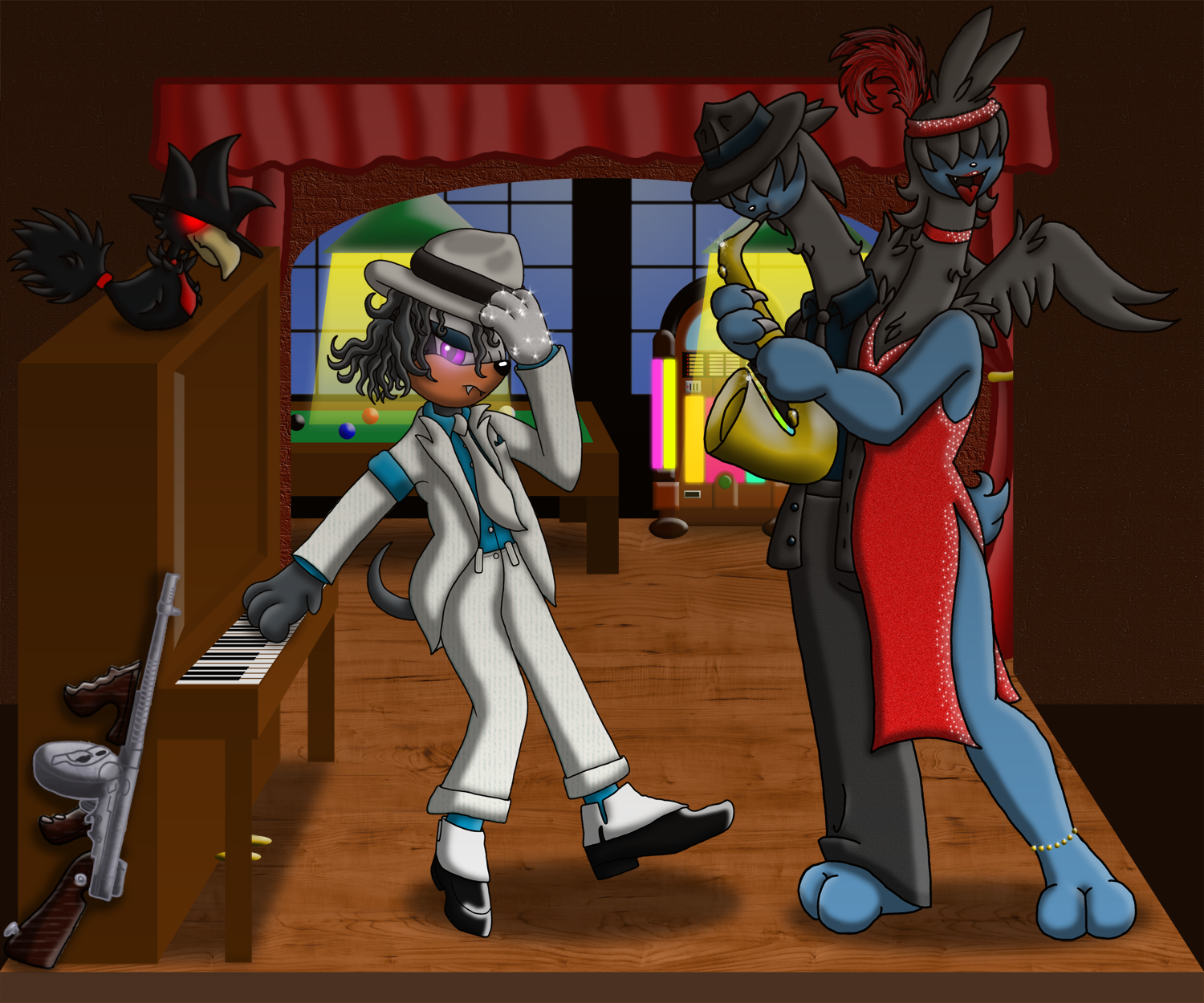 Watch
Here's my collaboration with

that we made for the

Bandslam event

She thought up the idea, drew and colored Morgana, the "mystery murkrow," and the tommy gun, and added some of the glowing effects, plus she gave me a lot of art direction for the background ^^ I drew and colored Stellanova, shaded anything that needed shading, and created the background. It was quite a lot of work, but I think it came out pretty great in the end! ^-^
Here's our official entry, so if you want to comment, please do so there ^_^
Basically, there was a Bandslam event at school and students had to work in groups of two or three ^^ Morgana came up with the idea to do "Smooth Criminal" so casually, since she doesn't want anyone to find out what a huge MJ fan she is

Stellanova loved the idea, so they put this show together.
Morgana's secret... She allowed herself to be possessed by the ghost of MJ (Michael Jackrabbit, the lopunny King of pokemon pop)

No one is supposed to know it's her on stage. You don't think anyone will recognize her, right? =]
Pokemon is © to Nintendo/Game Freak
Morgana is © to


Stellanova is mine!

The owner of this deviation has disabled comments.