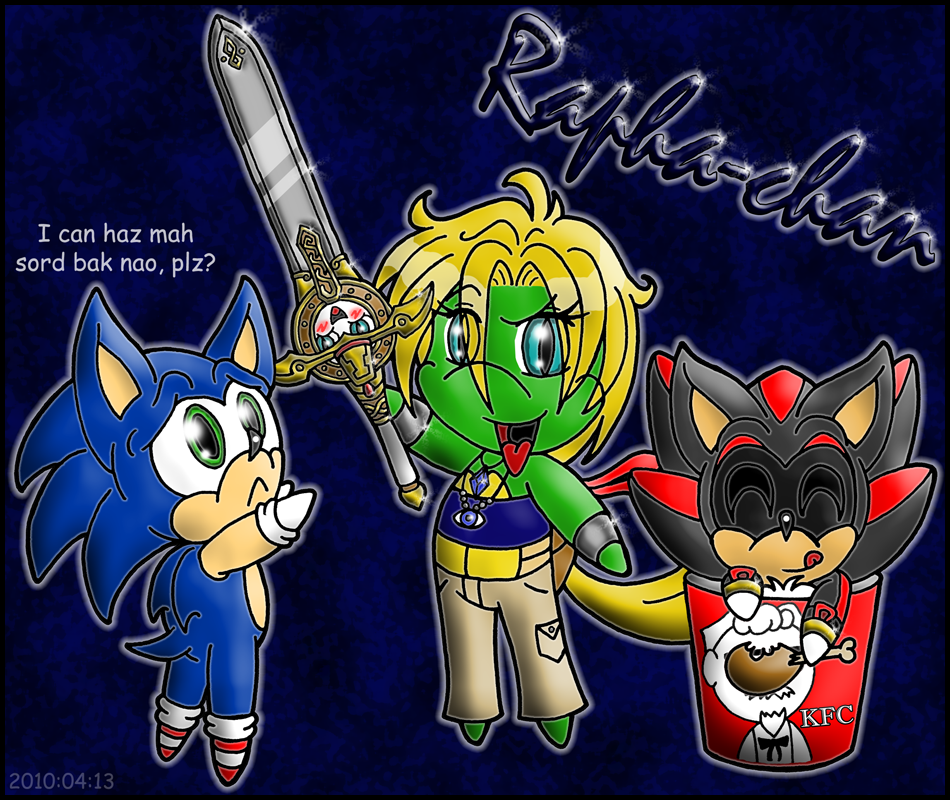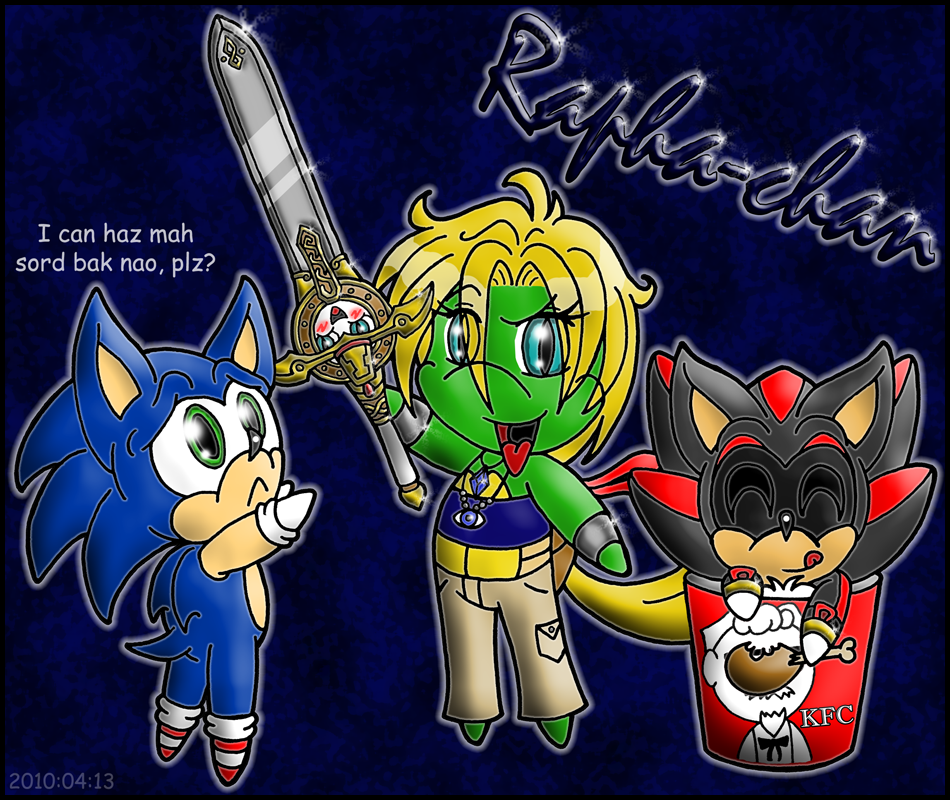 Watch
I thought it was about time for a new ID cuz my old one was oooooooooooold!

I decided to go with something cute and chibi this time around

Rapha's gotten her hands on Caliburn and he's pretty excited (and shiny) because she polished him

and... Rapha and Cal have the same eyes?

Sonic wants Caliburn back, but Cal is very disappointed in Sonic's inability to spell correctly in his speech text

Shadz, the cute and weird Shadow clone, is just hanging out in a KFC bucket cuz he can't get enough of its greasy goodness


It's his crack

Rapha and Shadz' personality (c) to me!
Shadow, Caliburn, and Sonic are (c) to Sega