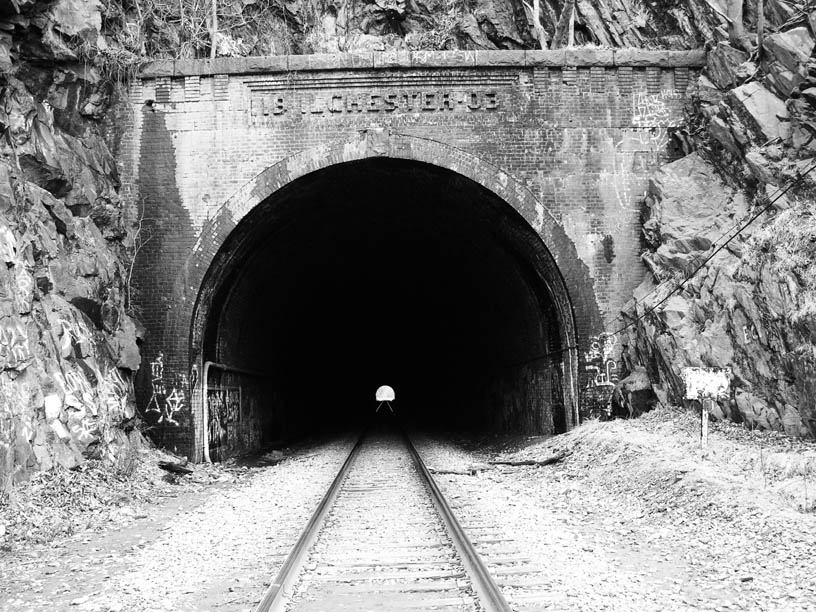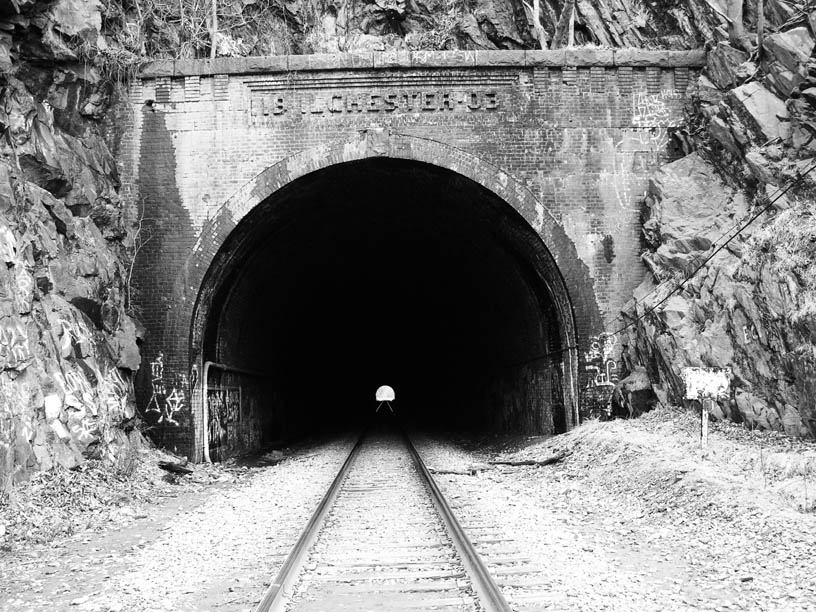 There is always light at the end of a tunnel. Taken in Ellicot City, MD. This tunnel is still in currently use.

there is a tunnel near where i live that looks a lot like this one (but it has a turn in it, so you cant see the end, and it has 2 tracks) that, on one of my nightly wonderings (i used to just walk around all night becuase i didnt want to go home when i was like 16-18

) i spent the night in it... very creepy... its amazing i didnt turn out wierd or something

Reply

This one is actually in one of the creepier areas of Baltimore, you have to walk over a train bridge to get to it, and there were some awesome ruins near there as well.

I use to do that myself, I still enjoy going out some places at night and exploring, the area this picture was taken in is probably one of my absolute favorites for nighttime adventures.
Reply

by its nature....yes there is, always light at the end of a tunnel

Reply