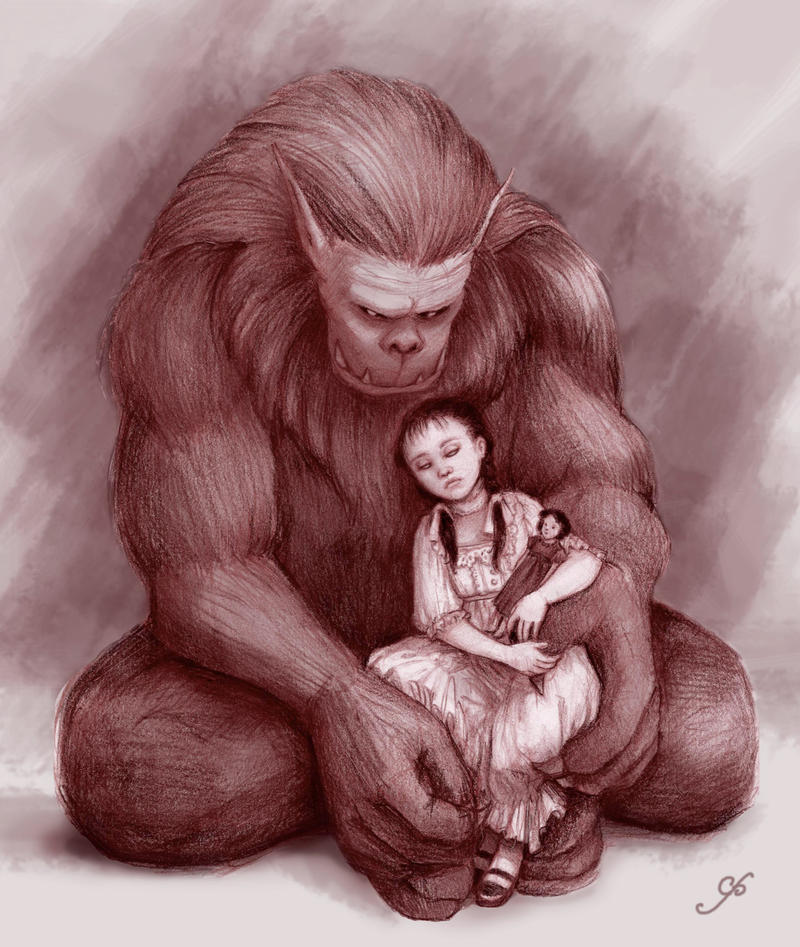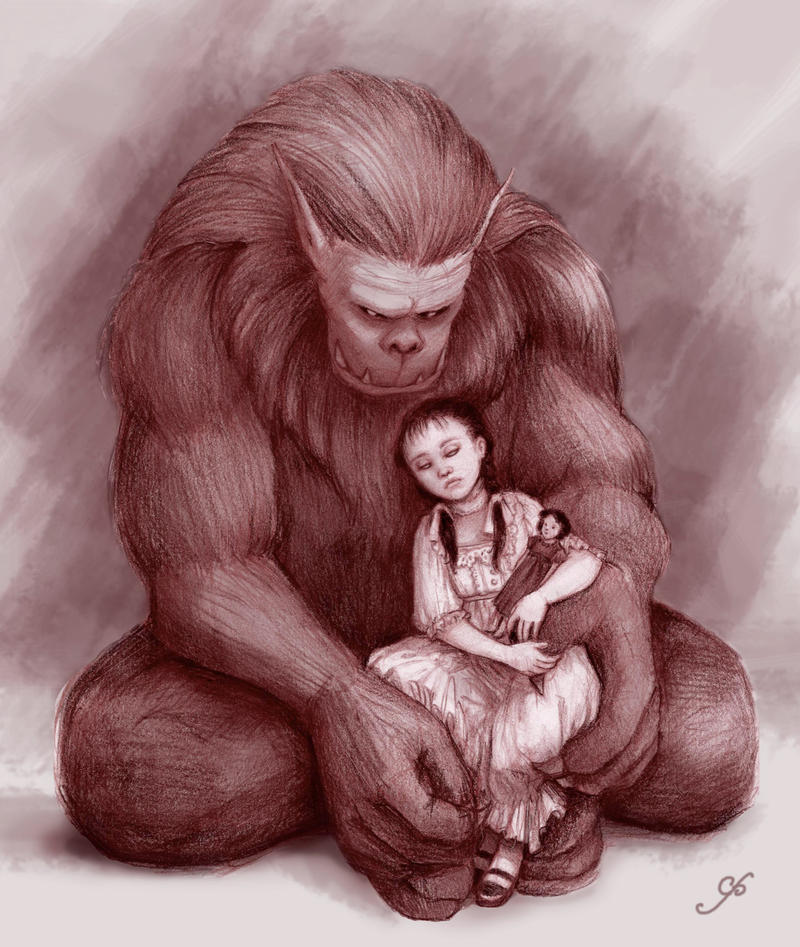 Watch
Tanya and Toby from Quest for Glory 4 might be my all time favorite NPC pair. For those of you who don't know the game or their story, I don't want to ruin it just in case you play it eventually… but to try to sum it up; Tanya is lured from her home to become the child of the "Dark Master" of the land of Mordavia. The Dark Master uses Toby, the monster, to befriend her and eventually kidnap her under the guise of friendship. When the hero finds Tanya, she is convinced that she has to stay in the castle forever because her parents don't love her anymore, because she is a "bad thing" now.

The reason that I love the two of them is that Toby LOVES her. It's like Beauty and the Beast, except Beauty is a child and the beast isn't really a prince, he's just a beautiful monster.

Auugh my feeels.

Also played around with a brushy background for this one. A white background was far too bright, I think this works better.