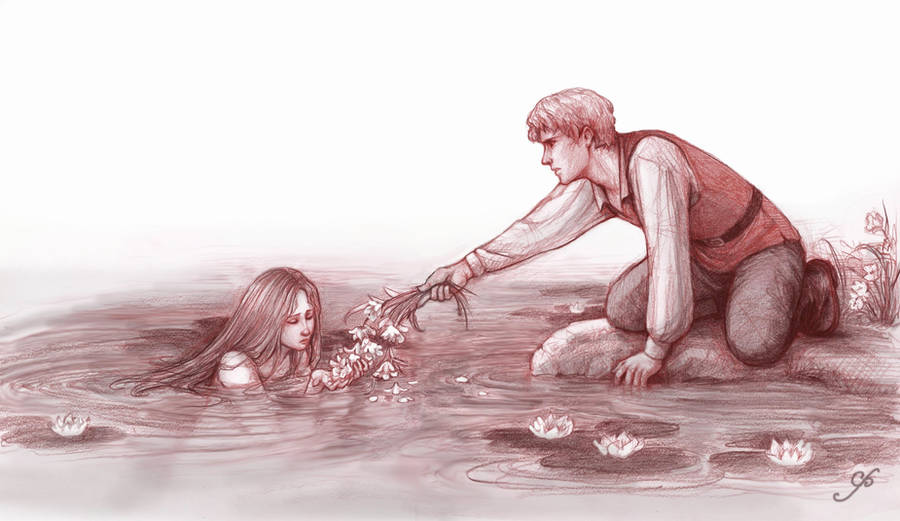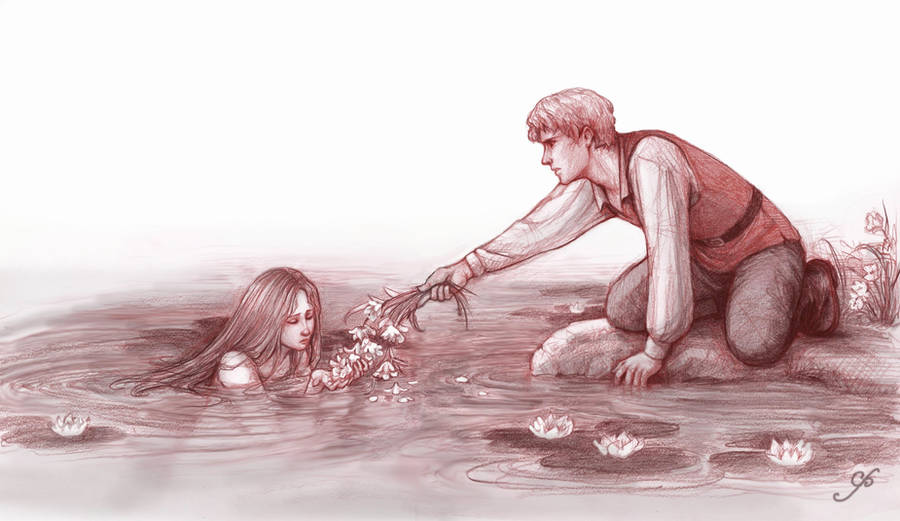 Watch
Okay, I had a picture in my head I had to get out. Has anyone played the Quest for Glory series? Quest for Glory 4, Shadows of Darkness? Anyone? Its one of my favorite older PC games from my childhood. The pathos of the game still gets to me, and there are at least three minor characters that still break my heart. Old man Nikolai, Tanya and Toby, and the Rusalka in the lake. The Rusalka is the spirit of drowned maiden who lures men into the water and drowns them as well. Every time your character gets close to the lake she surfaces and tells you how cold she is, and asks you to warm her up.
I love that you have this beautiful female character and the only way to establish any kind of relationship with her is to offer her flowers instead of taking advantage of her. Then you can learn from her, and even help her remember who she is and why she became a rusalka. I won't spoil it just in case someone wants to play it (I think it's on Abandonia) and I highly recommend it. I think she just has this beautiful little story arc though.
I also did a master copy of a portion of John William Waterhouse's "Hylas and the Water Nymphs" and this composition turned out to be very similar.
I'll be going back to Dragon Age art soon, I just needed to finish this while it was fresh in my mind. It ended up being a two page spread! Getting work like this done while my little girl is my primary concern is tough. So this was my mini goal for the week. Post on DeviantArt! I hope you like it.

EDIT: I've been informed by several commenters that all five Quest for Glory games are for sale at Good Old Games for a measly ten bucks! Totally worth it, and because you can solve puzzles differently depending on whether you're a thief/wizard/fighter/paladin they have tons of replay value. Check them out!
www.gog.com/game/quest_for_glo…