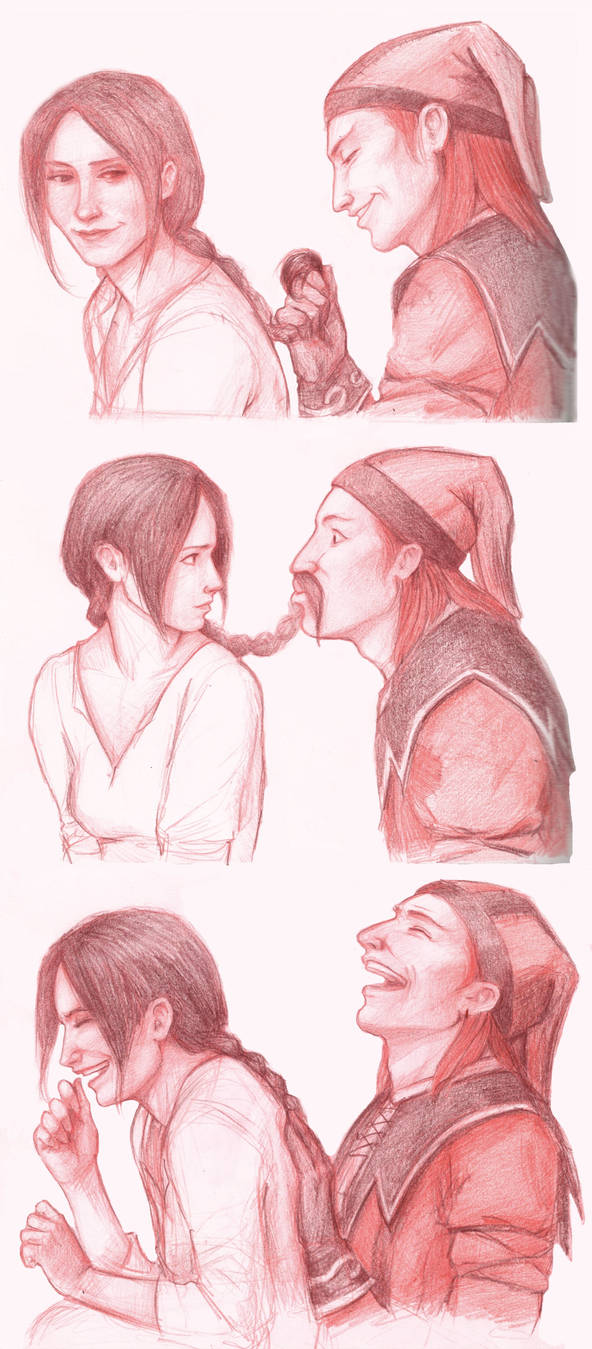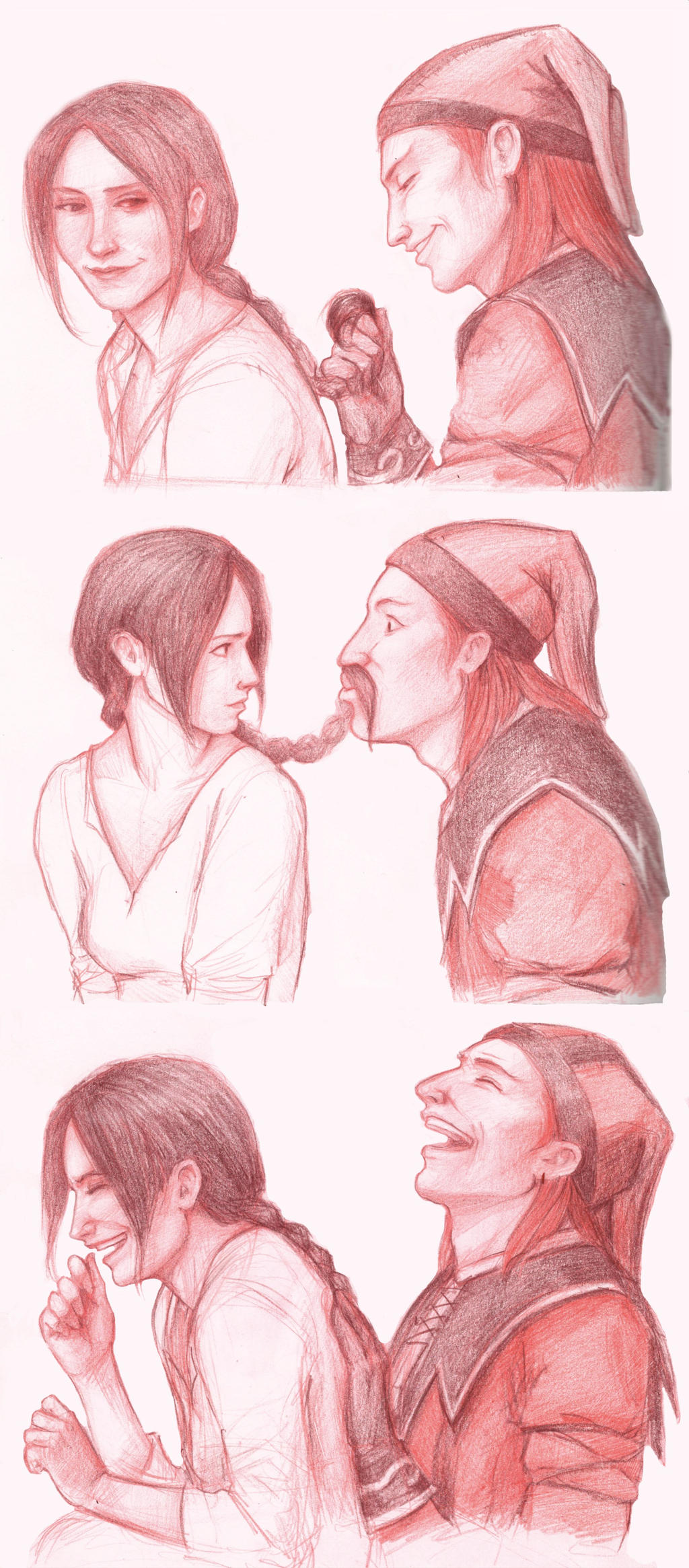 Watch
I'm Ulfric.
XD
(For the record, this is how I draw when I'm not parodying Rumiko Takahashi's style. I use red lead because I really dig the way you can build up warm layers that don't smudge.)
This set of drawings started off being just a face study of

's Hecate. I'm still trying to figure out the best way to draw her. Then Cicero just sort of... showed up. Then he took over. As he does.
This pairing has such a fun dynamic, they pretty much draw themselves. ♥