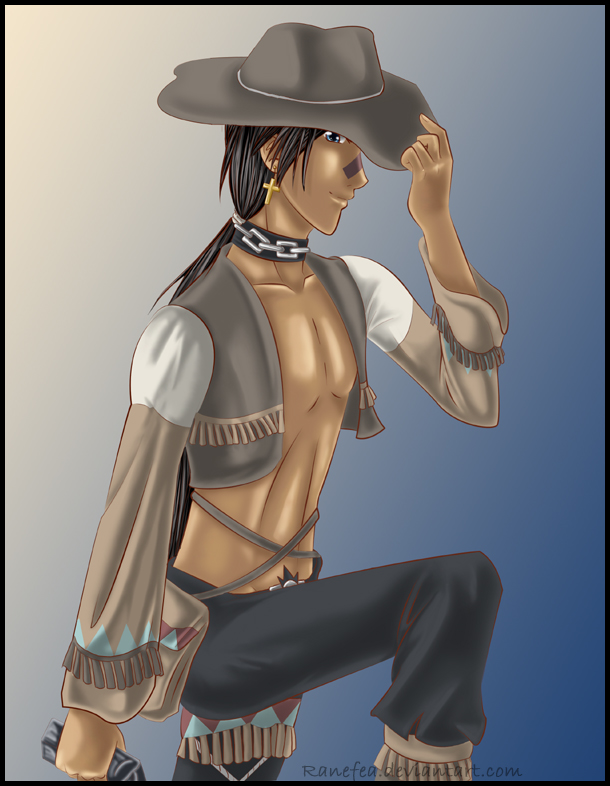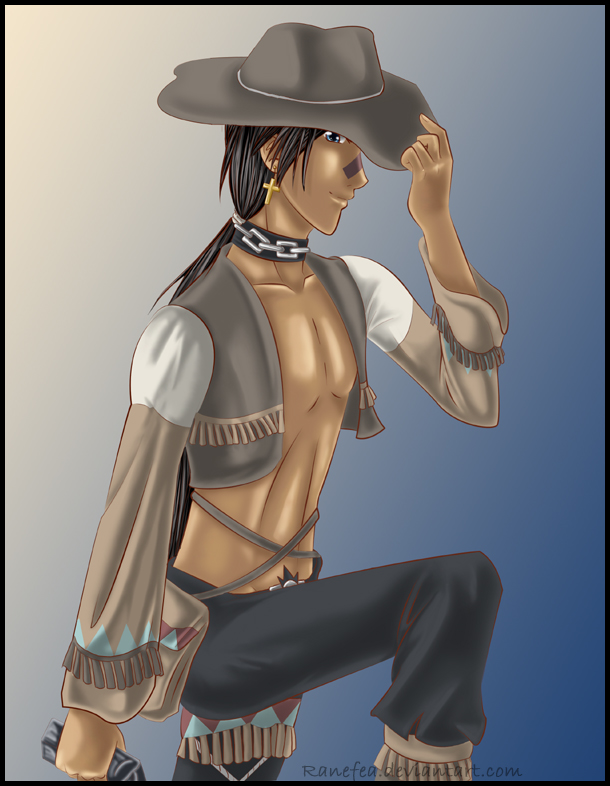 Watch
*
kojika
's character Trevor from her manga Zos Kias. Go read it!
[link]
Ah, Trevor hasn't actually made his appearance in her manga yet...well, he has, but only his silhouetted form, haha.
I think that I may have made his hair and skin too dark. Also I don't know if he has an earring on that side or not. You should check out *
kojika
's image of him to see how she designed him:
[link]
Also, I can't colour guns worth crap. Especially at 3:00am.
You know, I didn't originally intend to draw another bishie with most of his torso exposed. But I decided a while back that Trevor would be the next Zos Kias character I would draw. Yeah...so Koji-chan, it's your fault for designing him this way! ><;
Haha, anyway, I hope you like it.

I think I need to draw one of the girls next...
Zos Kias and Trevor (C) *
kojika
Artwork (C) *
Ranefea
The owner of this deviation has disabled comments.