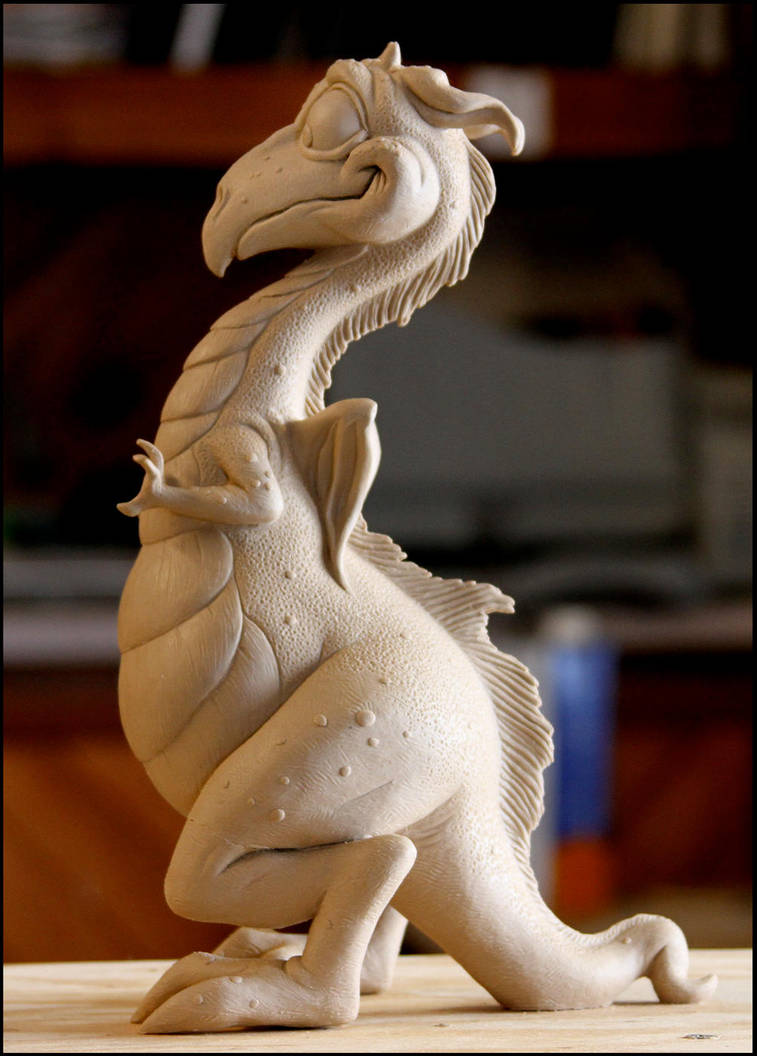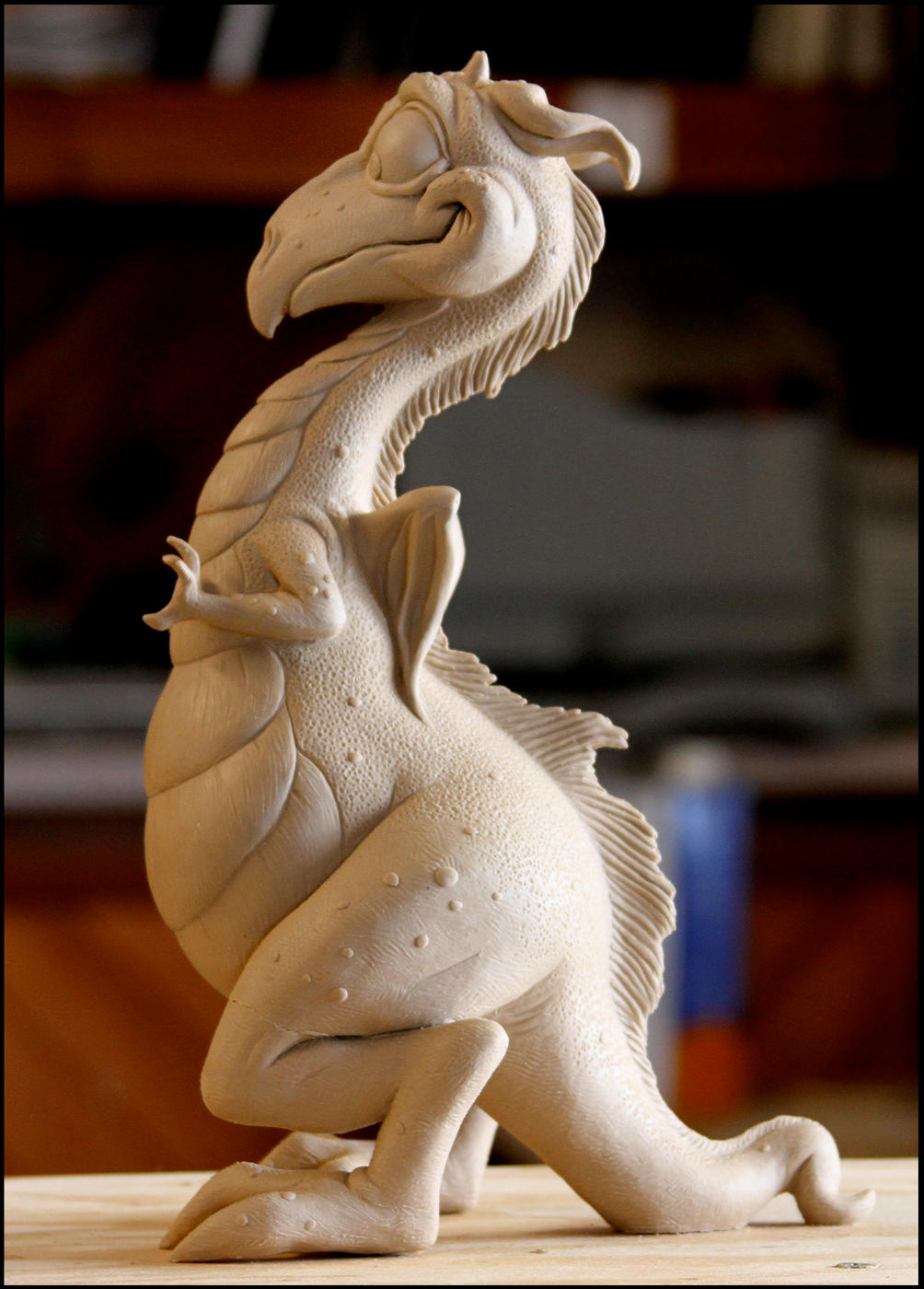 Watch
This piece stands about 10 inches tall. He'll be cast in bronze.
I'll be mounting it on a base with a knight holding a sword. (next pic submitted)
The story of the piece is that this is the Little Dragon's first fire.
The knight will be colored so that the front of him will be black and charred.
I'll also airbrush the base so that it looks like the ground is charred as well.
Hope you like it!