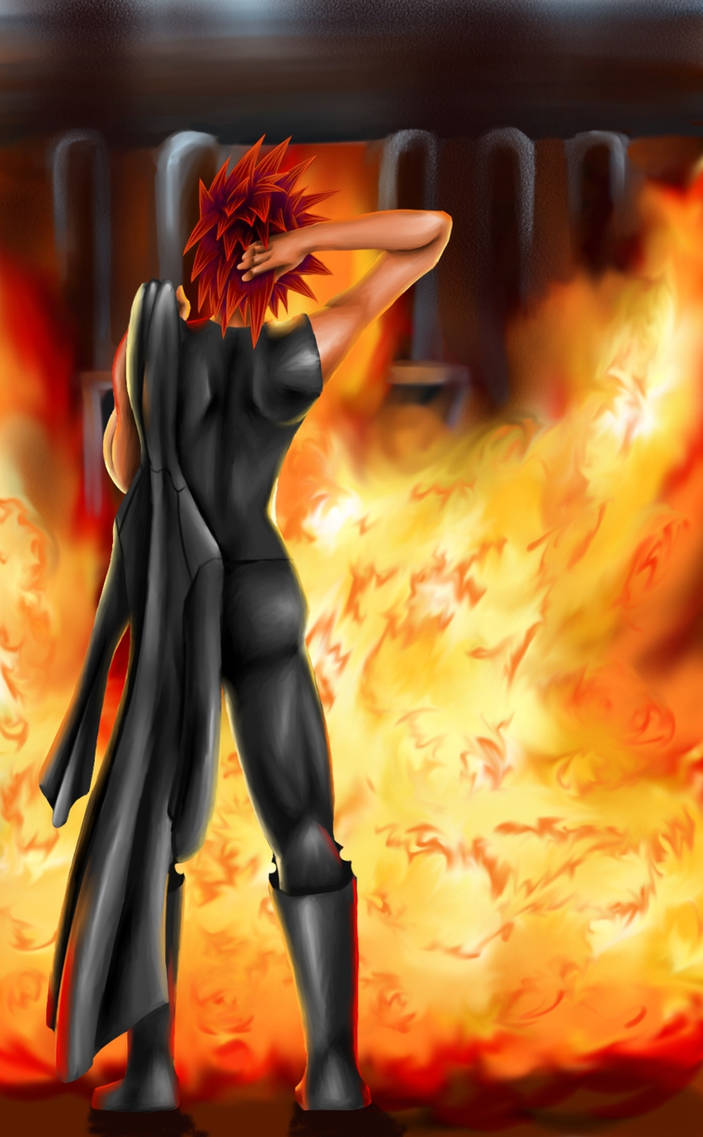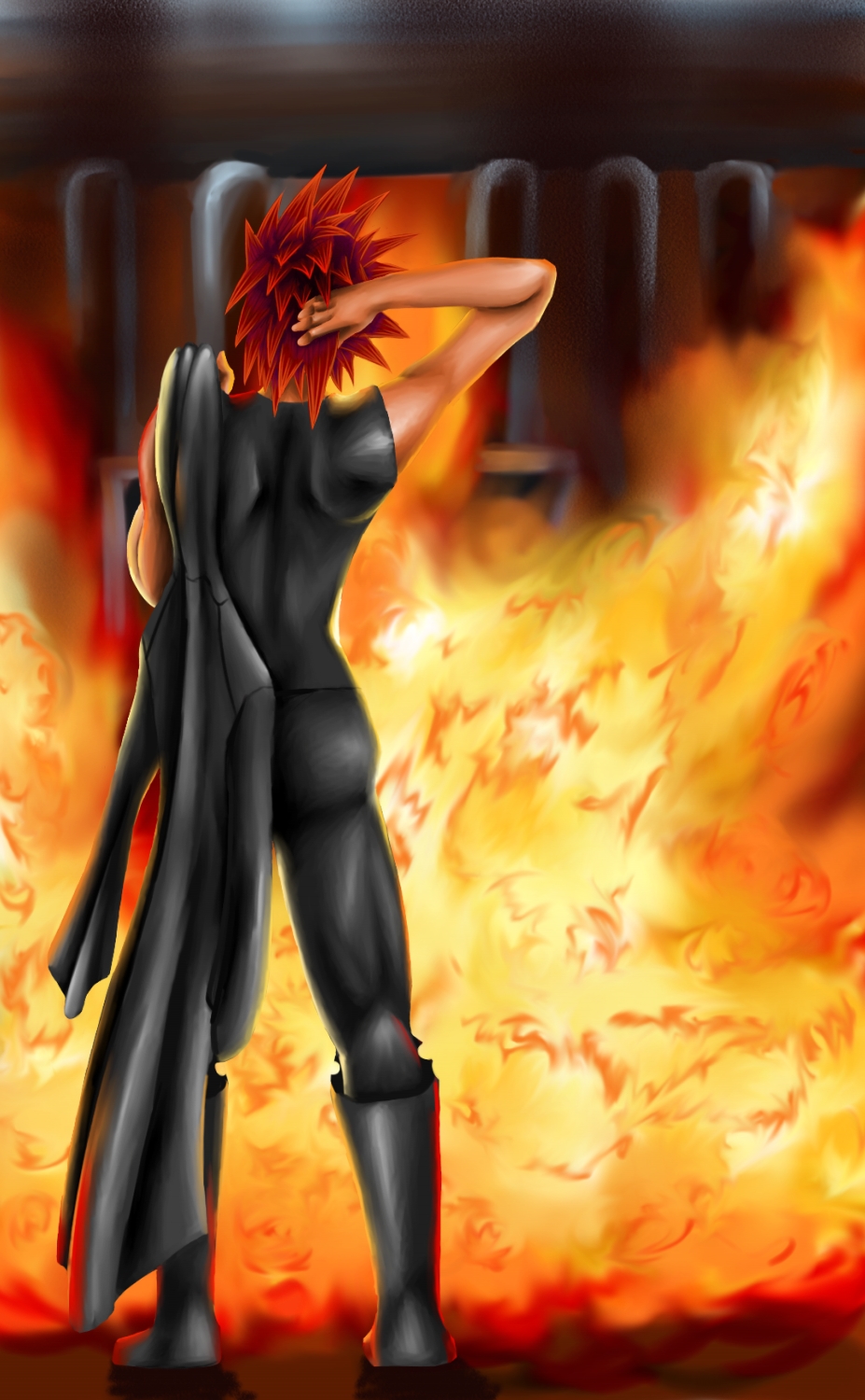 Watch
Axel randomness, wouldn't let me sleep until I painted it. It's like one of ~LynxGriffin's evil ninja plotbunnies... except it's an evil samurai conceptbunny. I have to thank her, though, because I originally wasn't planning on painting this.

So it would have stayed a stupid sketch in my Scraps. Thanks Lynx!

Axel just playing with fire, maybe searching fruitlessly for Roxas, maybe fighting Sora, maybe trying to get to the front of the line at the candy store...? I dunno, either way, he's tired and needs to take off his cloak: it's gotta get damn hot under there with all that fire! I think it's in Castle Oblivion, maybe World That Never Was, who knows. I just scribbled in the background. So, there you have it. You MUST fullview, or else you will not get the full blast.

Axel from Kingdom Hearts: Chain of Memories/Kingdom Hearts II © Square Enix and Nomura. If you haven't played any of the KH games, you are pathetic, and I laugh at you.

Looking back, I'm ashamed that this is my most popular piece...