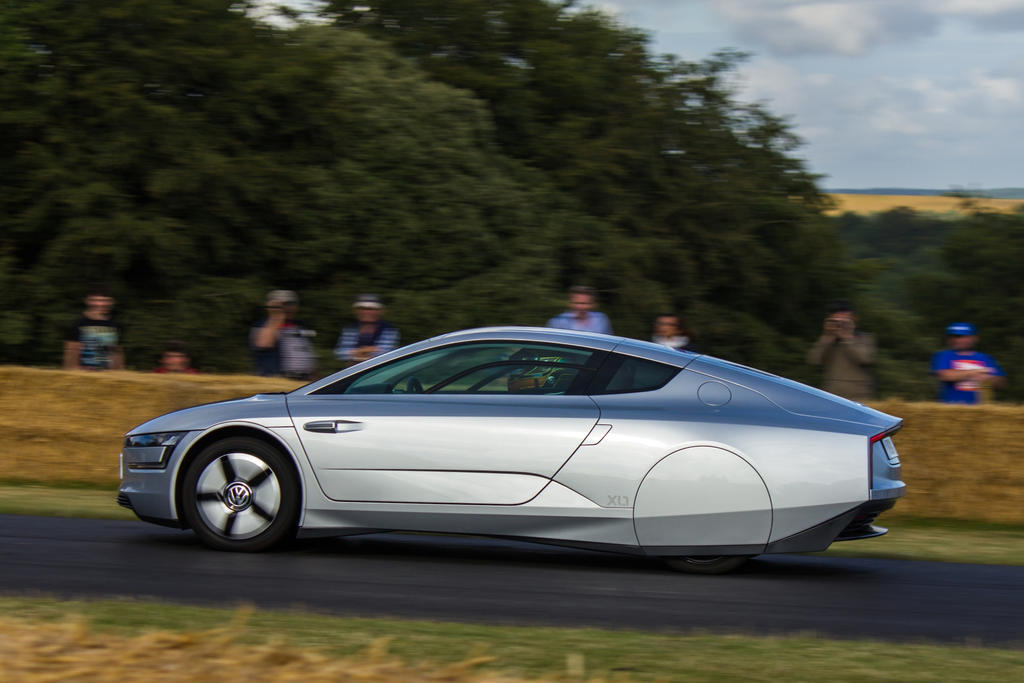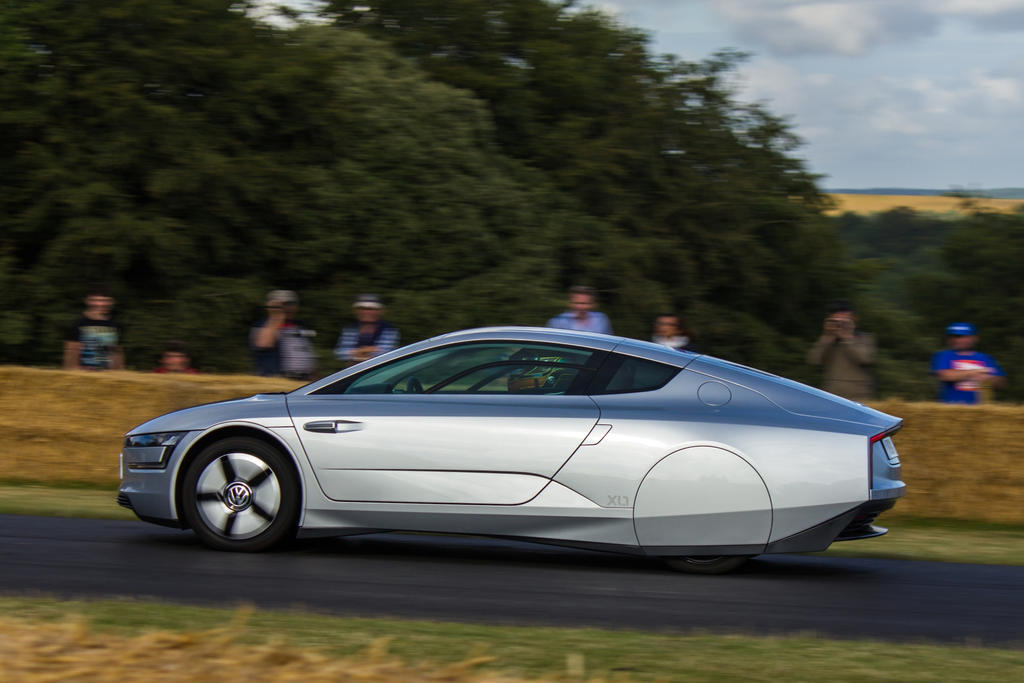 Watch
Goodwood's 'First Look' run is usually populated by impressive sportscars and design concepts, but this year it also played host to the VW XL1, which is impressive for other reasons that sheer speed. Sure, it looks futuristic and quirky, and under that bodyshell is a work of high-tech engineering, coupling a diesel engine to an electric motor to create a lightweight diesel-electric plug-in hybrid that can manage 313mpg for some seriously economical driving. Of course, it won't be smashing any speed records with that level of performance and, with a price rumoured to be not too far shy of £100,000, it's not for the average driver, but the technologies developed here will slowly make their way into the next generation of economical cars and could prove to be very important to the future of the planet. And, in the meantime, we have this funky looking spaceship to enjoy!

It looks like a blend between a 70's / 80's futuristic concept car and modern production car. Awesome.
Reply

Technological test bed cars like this are always interesting to see, though I don't think they've often looked this awesome. Really nice motion shot of it here!
Reply

Thanks, glad you like it! Very rarely do technological test bed cars make it to production, so it's nice to see one that will, especially one that is potentially so important for the industry going forward, probably near par with hydrogen technology.
Reply

Absolutely. VW seem to do a neat thing; their engineering isn't always the most radical and pushing the limits with completely new technologies, but they're wizards at looking at the technology we already have that's tried and tested and refining it to be about the best it can be.
Reply