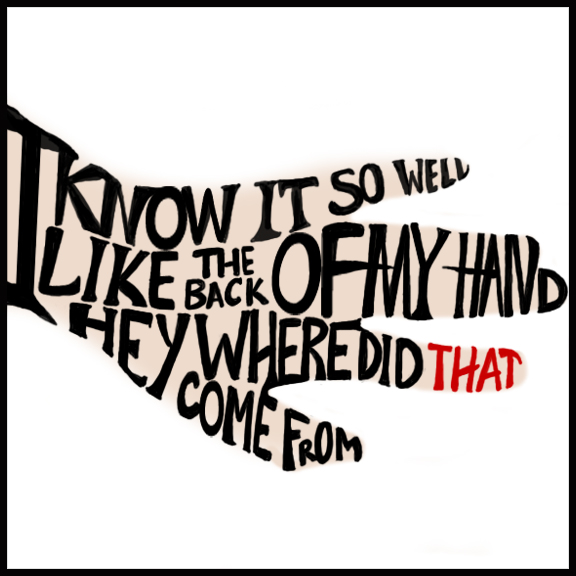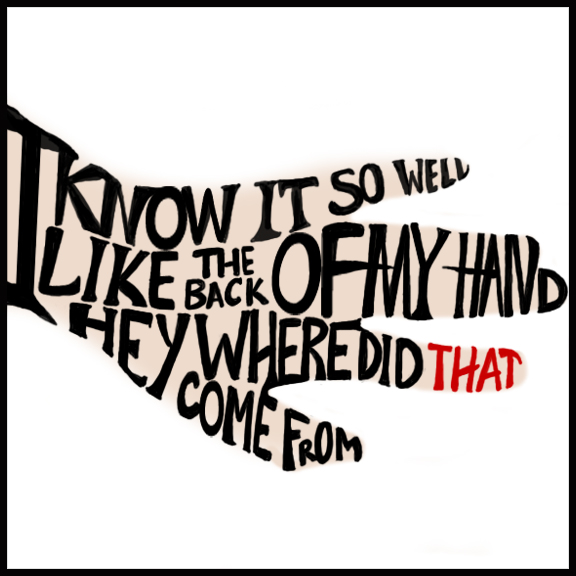 Watch
My current GD project. Typography of a short poem or Haiku...I can't call this a Haiku because It has 6 syllables in the last....I messed it up, but I like it better than "Where'd that cut come from".

Reply

kinda looks like the hand from the HP ads O.o but it's great work you have here

Reply

Great! I have a project to do that is similar and yours is a nice inspiration!
Reply

No, I haven't. It is similar. And I'm sure there are many more people that have done words on a hand, this one was so unoriginal...
Reply

Really cool... you know who Saul Bass is? Your whole style and everything is very similar... he did the Alfred Hitchcock movie posters.

Reply

No, I didn't know him. Hm...that's kinda interesting. I'll have to check out some of his stuff. I'm sure I've seen some of it in passing and never noted it.

Thanks for the comment!
Reply

xDD I get it!

It's a hand :3
Reply

Reply

Hey that's pretty cool. The "Of my hand" even seperates the fingers, but I'm use you planned that. ^__^
Reply