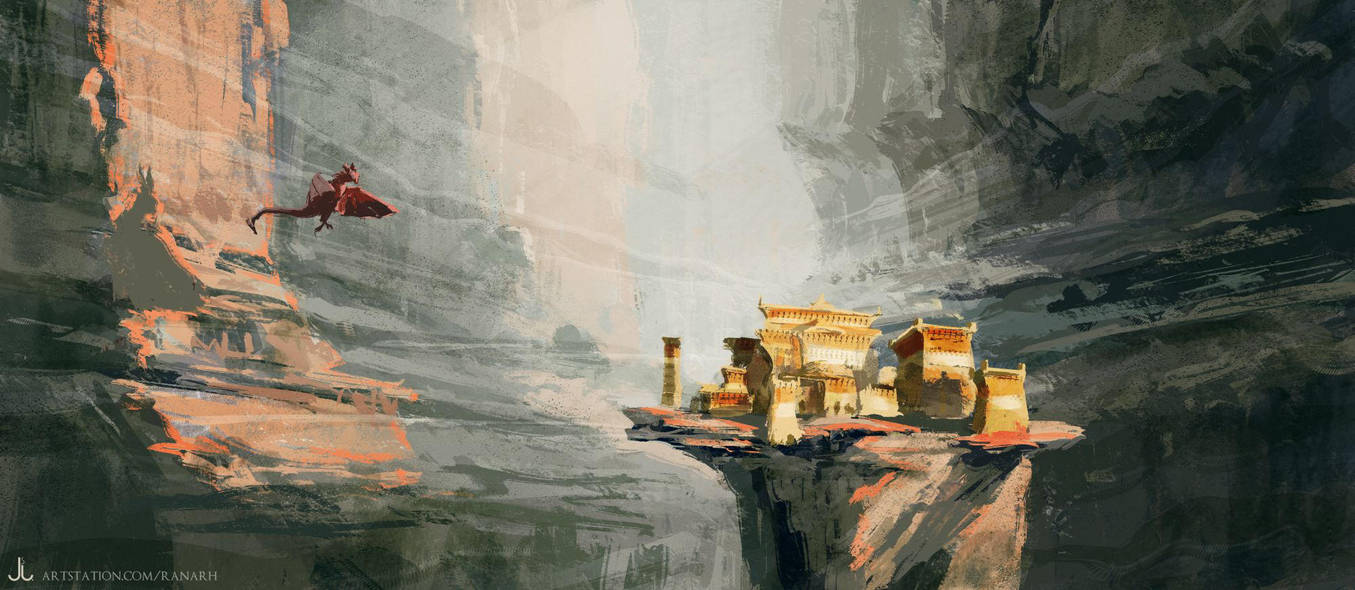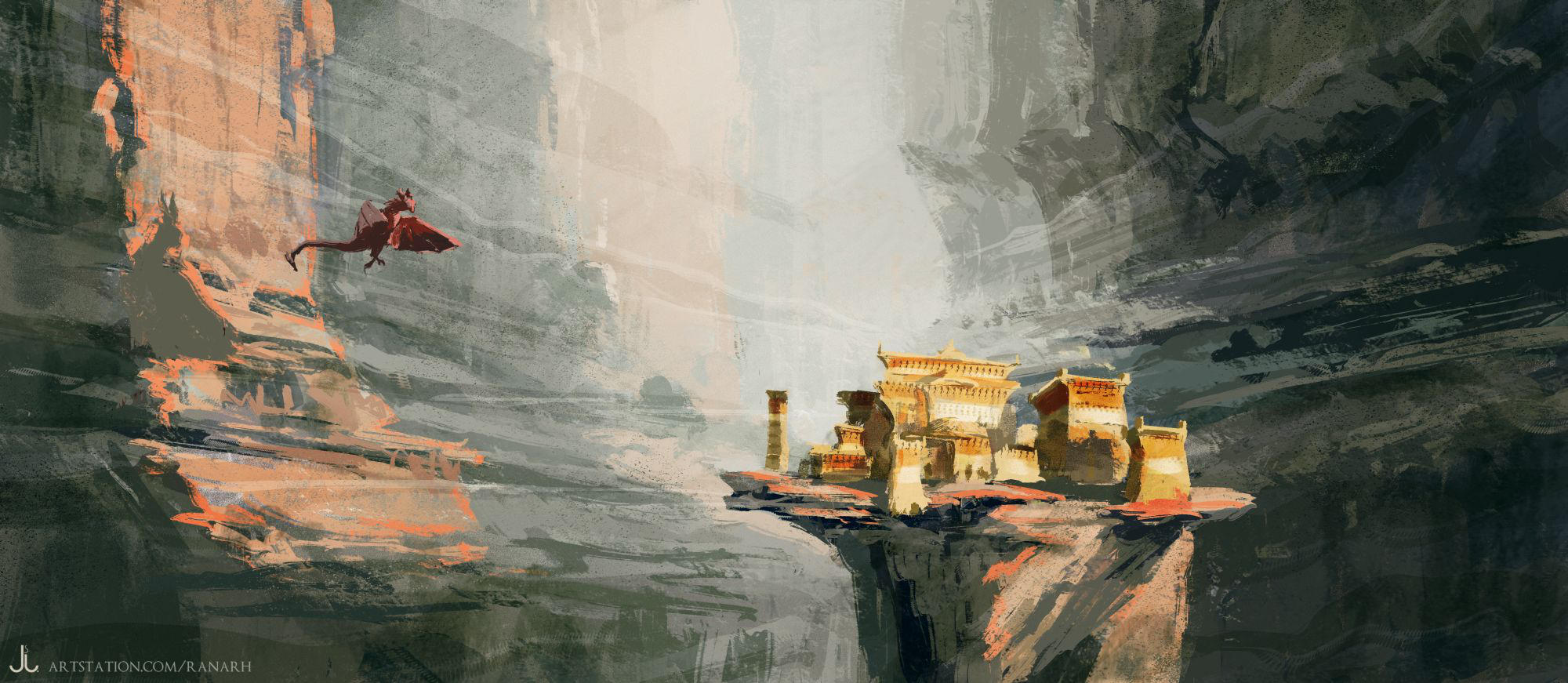 Watch
The city on the canon island had been invaded, liberated, ransacked, burnt, rebuilt, forgotten and rediscovered a dozen times and lost its names to become Selbour's Landing, after the quirky old dragonian who claimed he had seen it all, but was infamously good at evading direct answers about any of it.
Tumblr
|
Facebook
|
Etsy
|
Artstation
|
Instagram
More speedpaintings on Instagram,
www.instagram.com/ranarh.draws…

Ok das ist dir wirklich gelungen. Mir gefällt besonders der etwas krisselige Stiel. Hat was.
Reply

Hurra für texturierte Pinsel, sag ich nur. Aber ich schieb den Erfolg vor allem auf die Komposition, die gelingt mir nicht immer so gut - lohnt sich wie kaum was anderes in der Kunst, darin Zeit zu investieren.
Danke!
Reply

Wohl war... bin auch gerade an einem Bild dran das bis jetzt super ausschaut. Nur traue ich mich nicht an die letzten Schritte, weil ich Angst habe es zu versauen

Naja da muss ich durch... try and error oder halt success... bei so etwas hat man es im Digitalen wirklich einfacher.
Reply

Die Kunsthistoriker werden eines Tages begeistert sein wenn Du dreimal neu ansetzen musstest weil es die Authentizität Deines Werkes belegt... immer positiv denken. Sonst scannen/fotografieren und digital schauen ob Dein Plan funktionieren wird?
Reply

Jo habe es fotografiert und mal ein bissel digital herumprobiert. Nachdem ich es nun in echt umgesetzt habe schaut sogar noch etwas besser aber auch etwas düsterer aus, als der digitale "Test".
Noch ein paar Feinheiten ausarbeiten und + bewölkter Tag zum fotografieren und ich kann es hochladen

Das mit den Kunsthistorikern in der Zukunft ist eine lustige Vorstellung

Reply

Na siehste, das Beste aus zwei Welten. Abhängig vom Nachweltglauben lohnt sich das Schwitzen vielleicht jetzt noch nicht

Aber man kann ja später eine Stiftung gründen die sich um den Nachlass kümmert und all diese absurden Anekdoten kennt welche Katze man wann hatte und wo man inspiriert wurde... warum nicht groß träumen?
Reply

Stimmt schon. Aber irgendwie glaube ich das unser Stiel nicht verschroben genug ist, um später mal wirklich aus der Masse Künstler heraus zu ragen... ich mag mich auch täuschen und im Grunde ist es ja auch egal, da es uns dann ja eh dann nichts mehr bringt

Ich würde aber auch nicht so ein Murks fabrizieren wollen, wo "normale" Menschen nur noch die Stirn runzeln würden. Dann doch lieber etwas erschaffen hinter dem man wirklich steht. Für "Ewigen Ruhm" kann man sich eh nichts kaufen...
btw hier mein neustes bildchen:
Reply

Sprich für Dich, mein Stil wird jeden Tag merkwürdiger

. Es gibt da diese interessante Entwicklung, wenn man erst mal die gegenständliche Darstellung™ halbwegs drin hat, will man sie nicht mehr haben und wird immer abstrakter. Die Neigung zu extrem "realitätsnaher" Darstellung von anfangenden Künstlern (jedes Kettenglied, jedes Haar) ist also mMn fehlender Fähigkeit geschuldet und geht von alleine weg. Wenn Du verstehst wie ich meine.
Reply
(1 Reply)

Reply

love your brush strokes, gives a nice traditional feel on a digital medium
Reply

Thank you. I've been concentrating on using my strokes more effectively, I'm glad to hear it works out

Reply

Beautiful. feels cold. Loved the sun light
Reply

Dramatic light can't be beaten - it turns even the most mundane subject into something beautiful and interesting. Thank you!
Reply