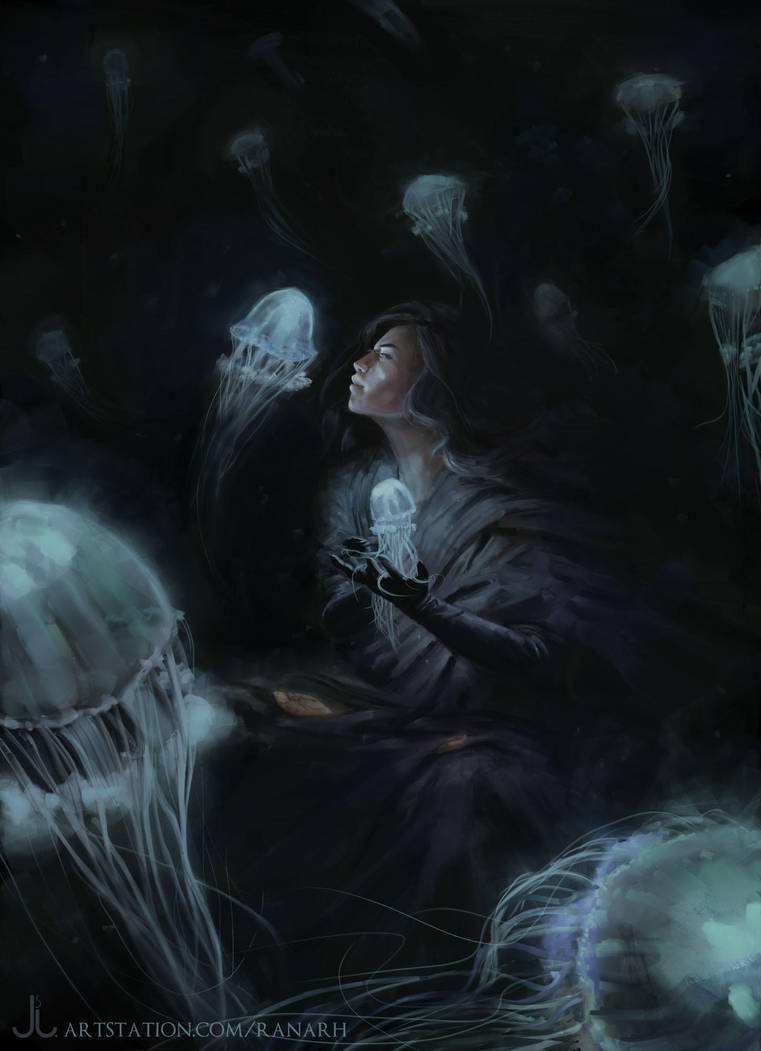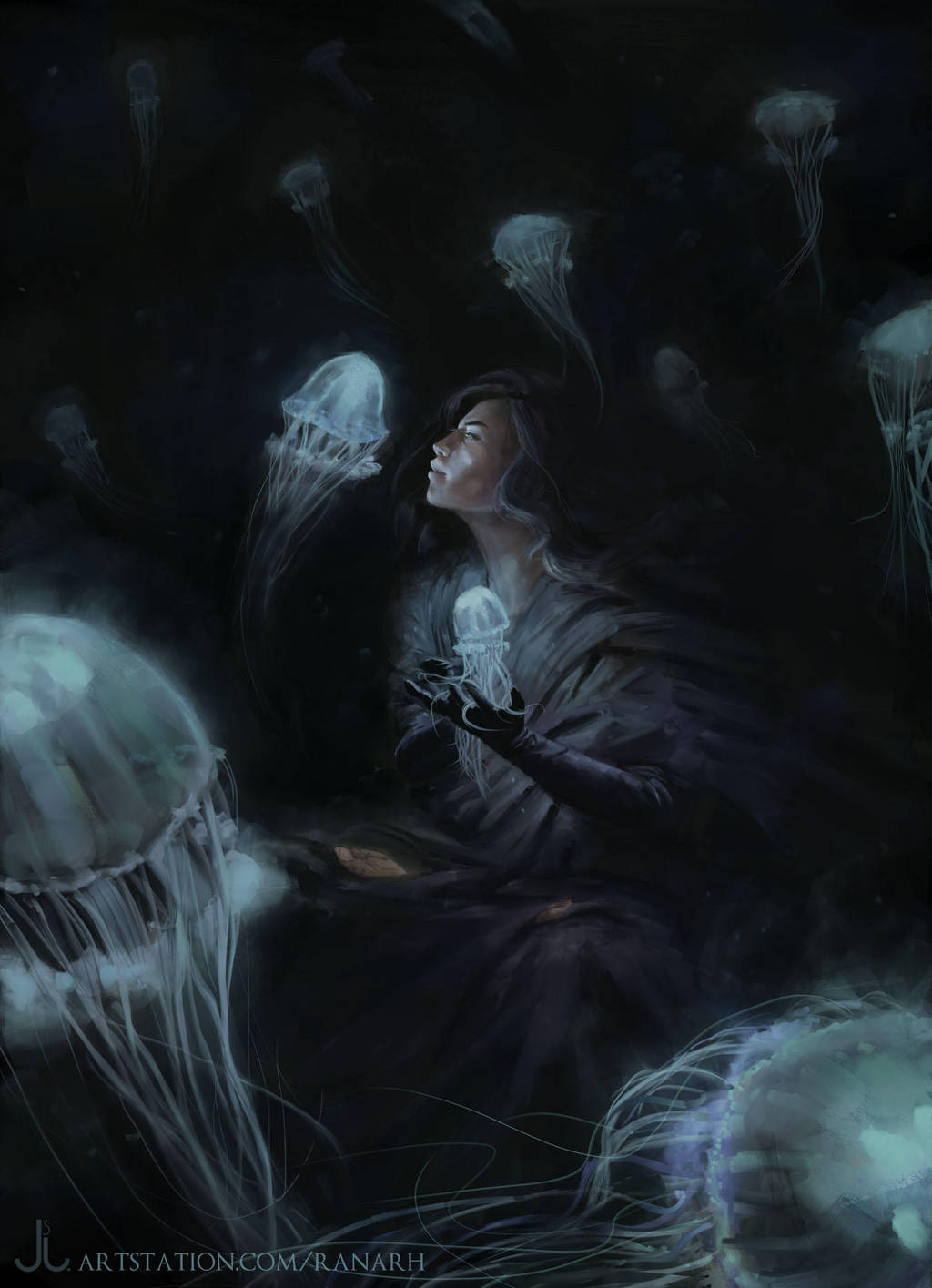 Watch
Tumblr
|
Facebook
|
Etsy
|
Artstation
|
Instagram
My first contribution to 2018's Month of Love challenge, under the theme "Black".
I made a painting ages ago that had the same subject - woman in black with jellyfish - and I've long wanted to repaint it. Perfect opportunity. Keep an eye out for the other contributions, WIPs and sketches on my Tumblr,
ranarh.tumblr.com

The jellyfish are gorgeous. It almost makes you want to reach out and give them a big hug. Which is a really unfortunate instinct to have around jellyfish.

I really like the pale colors against the darkness here. It creates a really great mood, which unfortunately I don't think I have the vocabulary to describe. "Ethereal" is in the ball park. Oh well. It's really cool looking, is what I'm trying to say.
Reply

Reply

Reply

Thank you very much. I wonder if all people who like painting jellyfish also treat them well at the beach?
Reply

Great job with the lighting on her face!
Reply

Thanks! Glowy sea animals are so cool. Although we all glow, did you know that? Bioluminescence apparently happens in practically every living thing, you just need the right lightsource because our visible light overshines it.
Reply

Reply

I didn't know that - interesting! Our eyes are rather picky when it comes to what wavelengths of light they want to see.

Reply

Reply

Thank you! I really love the way Painter lets me create brushtrokes like oil paints, and shove that paint around.
Reply

Reply