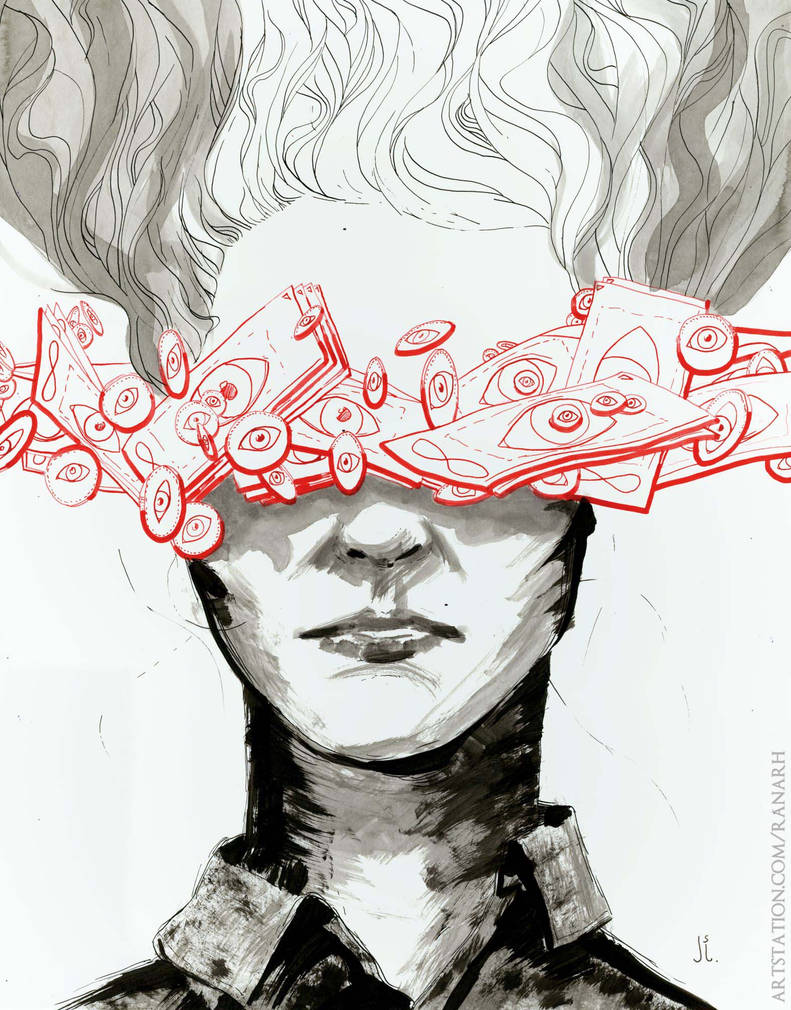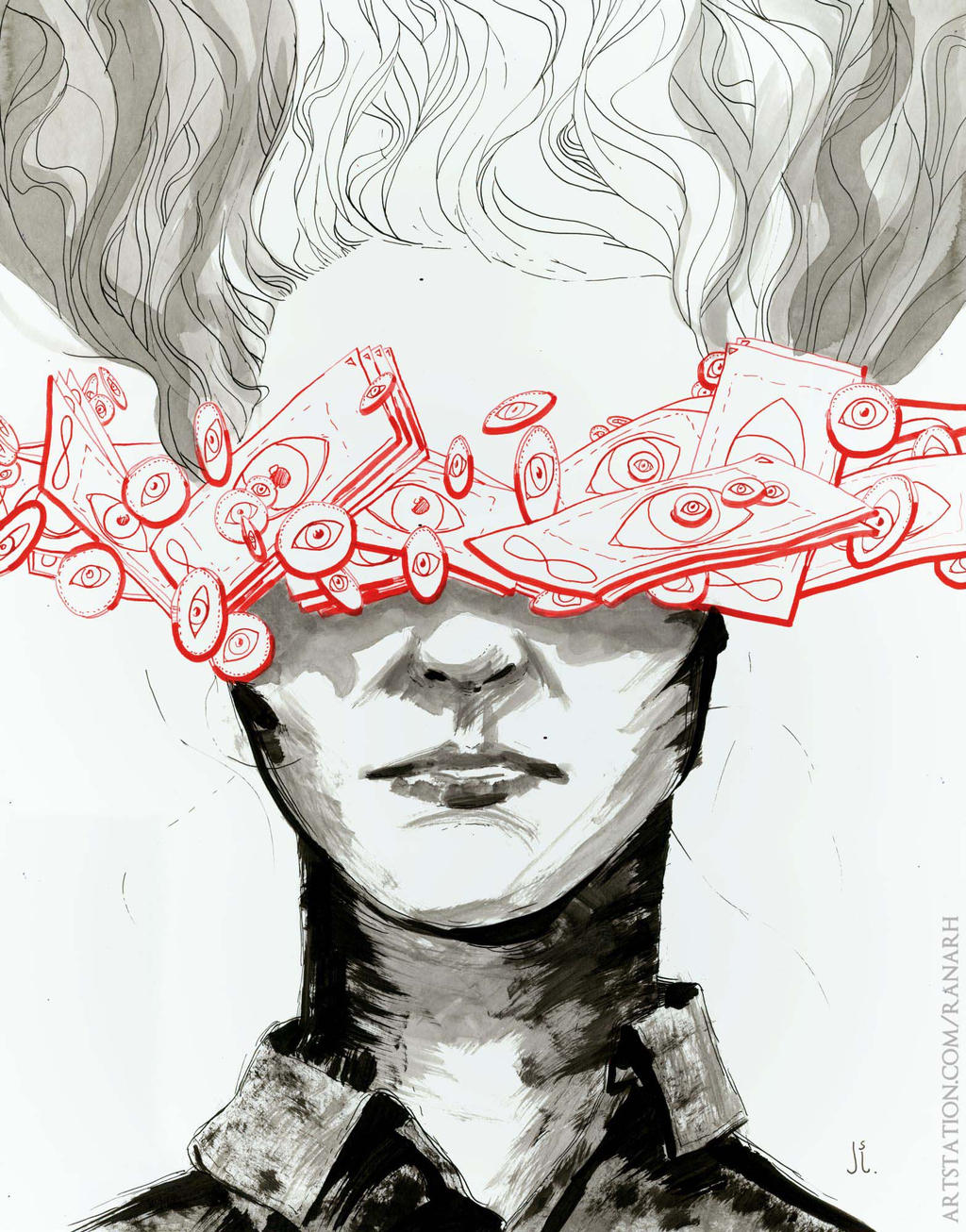 Watch
Still mashing up
#InkTober2018
and
#MonthOfFear2018
; this is "Blindness".
For some of the Month of Fear subjects, I instantly had an idea, others were more laborious. Blindness I had no idea for until the day of the deadline, but then it was crystal clear; there were several elections in Germany recently and this was the perfect subject.
Ink on bristol carton, 35×45 cm.
Tumblr
|
Facebook
|
Etsy
|
Artstation
|
Instagram

unterhalb der roten augen find ich die inkonizität äußerst gelungen!
Reply

Das Bild ist extrem gut, ich mag die Aussage!
Reply

Danke! In komplett rot hätten die Scheine vermutlich einen größeren visuellen Einschlag gehabt. Nachher ist man ja immer schlauer. Im meinem Fall allerdings besser als im Fall der abgebildeten Person.
Reply

Haha ja auf jeden Fall! In ganz rot hätte man es aber anders schattieren müssen.
Reply

Vielleicht einfach platt rot mit weißen Details... jetzt fang' ich an mich zu ärgern. Verflixte Challenges, immer muss alles so schnell gehen.
Reply