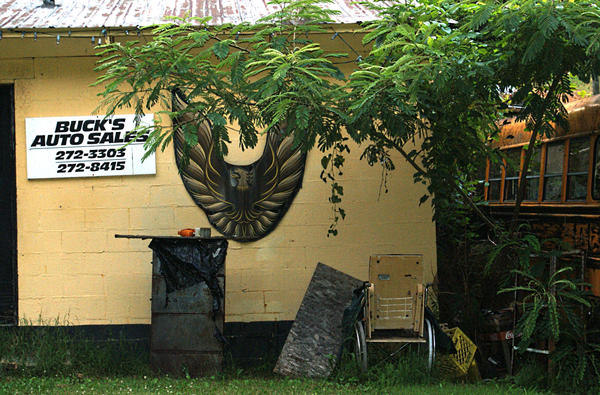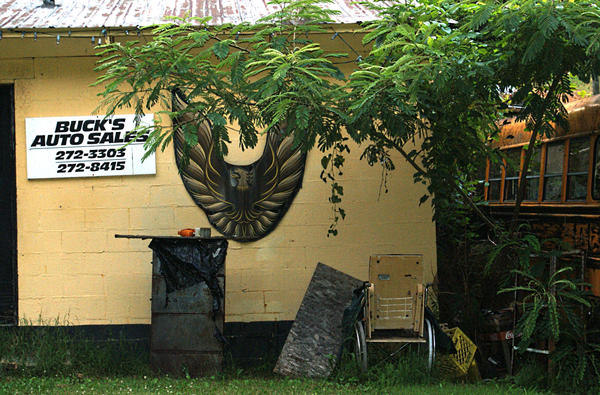 A firebird eagle, like Smokey and the Bandit Trans Am had. Buck passed away, but his old shop still has this there.

Nice. It looks like he just cut the metal of the hood around the decal then placed it there. I'd love to have that in my garage.
Reply

That's pretty cool!!!
My Father had a black Firebird years ago, but he chose not to have the bird on the hood.
Reply