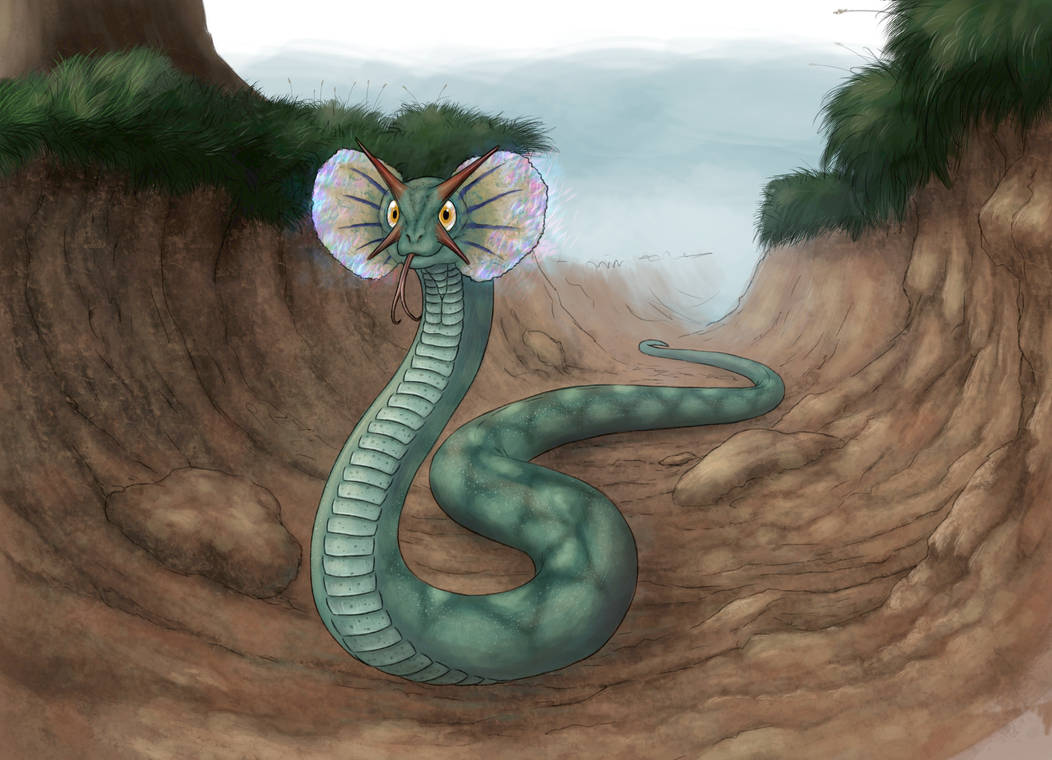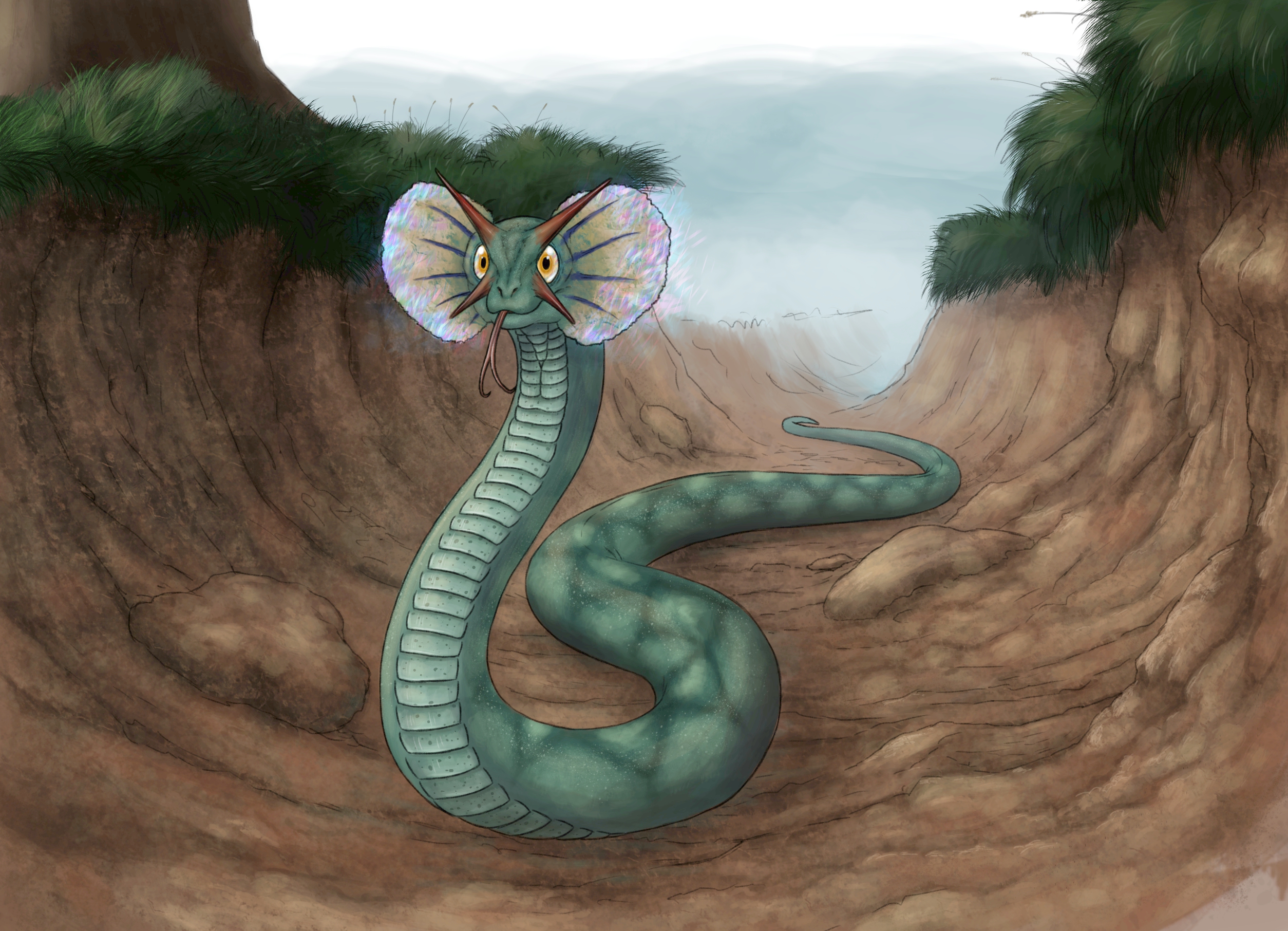 Watch
They are annoying, but at least they are also an announcement to keep the painkillers ready.
Made a creature representation of that visual buggery that appears as the most common aura for migraines.


I kinda stand by a whole family of basilisk species with variable gaze effects. Oh, perhaps it works like it does in scorpions; tiny ones have the most severe effects. Though petrified prey would work better if they'd be crushed and ingested by the biggest ones. Unless the tiny ones have a compound to turn the stone edible again.
Reply

The petrification might be solely for defense, while prey would be either just killed by the gaze or dispatched in a different manner. Otherwise, basilisks might just eat regular rocks, as those are abundant and much easier to 'catch'. Or maybe the petrification is actually induced rigor mortis and the victim is still flesh.
But I'm definitely all for a basilisk's deadliness being inverse to its size.

Reply

Hah, does seem plausible that rigor mortis would turn into something more dramatic through word of mouth. Or maybe it's somehow dessication of the entire body, leaving it grey and flaky, through some sort of eye beam or something - but that also reeks more of magic than biology.
Reply

Methinks with basilisks using their eyes it would be magic either way, but implementing magic into biology is pretty fun on its own.
Reply

True. Haa can attest to that, it's how I'm populating my story too. Just a little elemental magic merged into evolution, figuring out how animals would use it in their life cycles and ecosystems.
Reply

Why a snake, if I may ask?
Reply

I made it as a kind of basilisk relative, except rather than causing death or petrification it causes headaches and vision impairment.
Reply

Reply