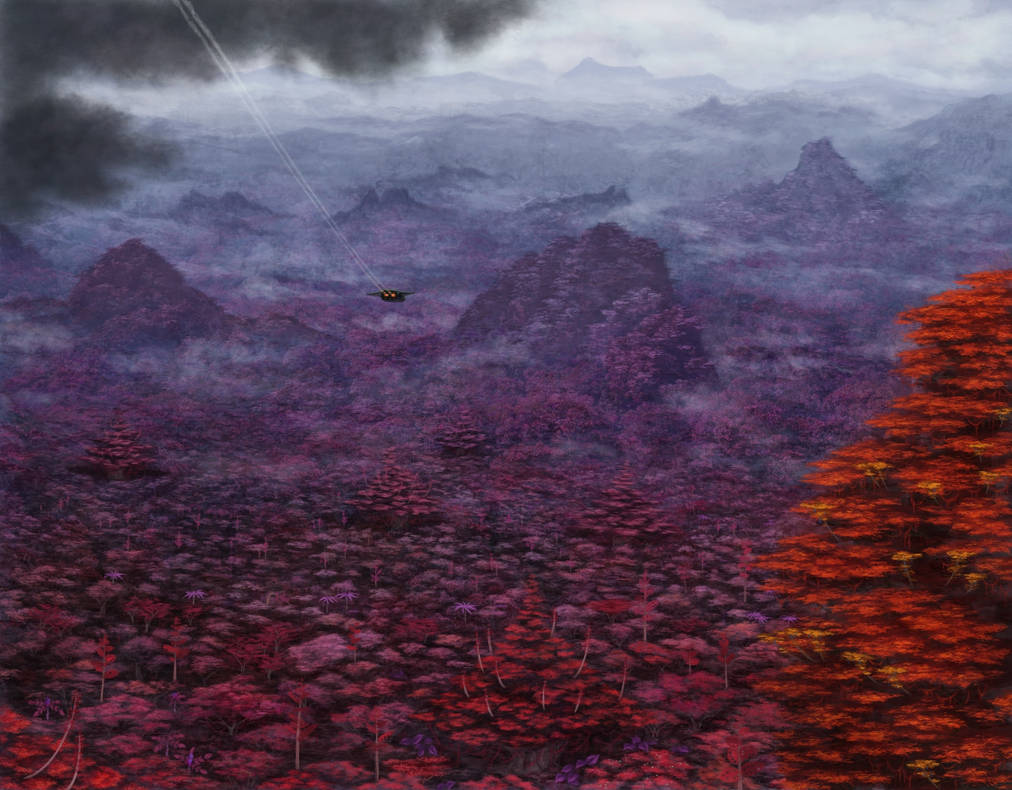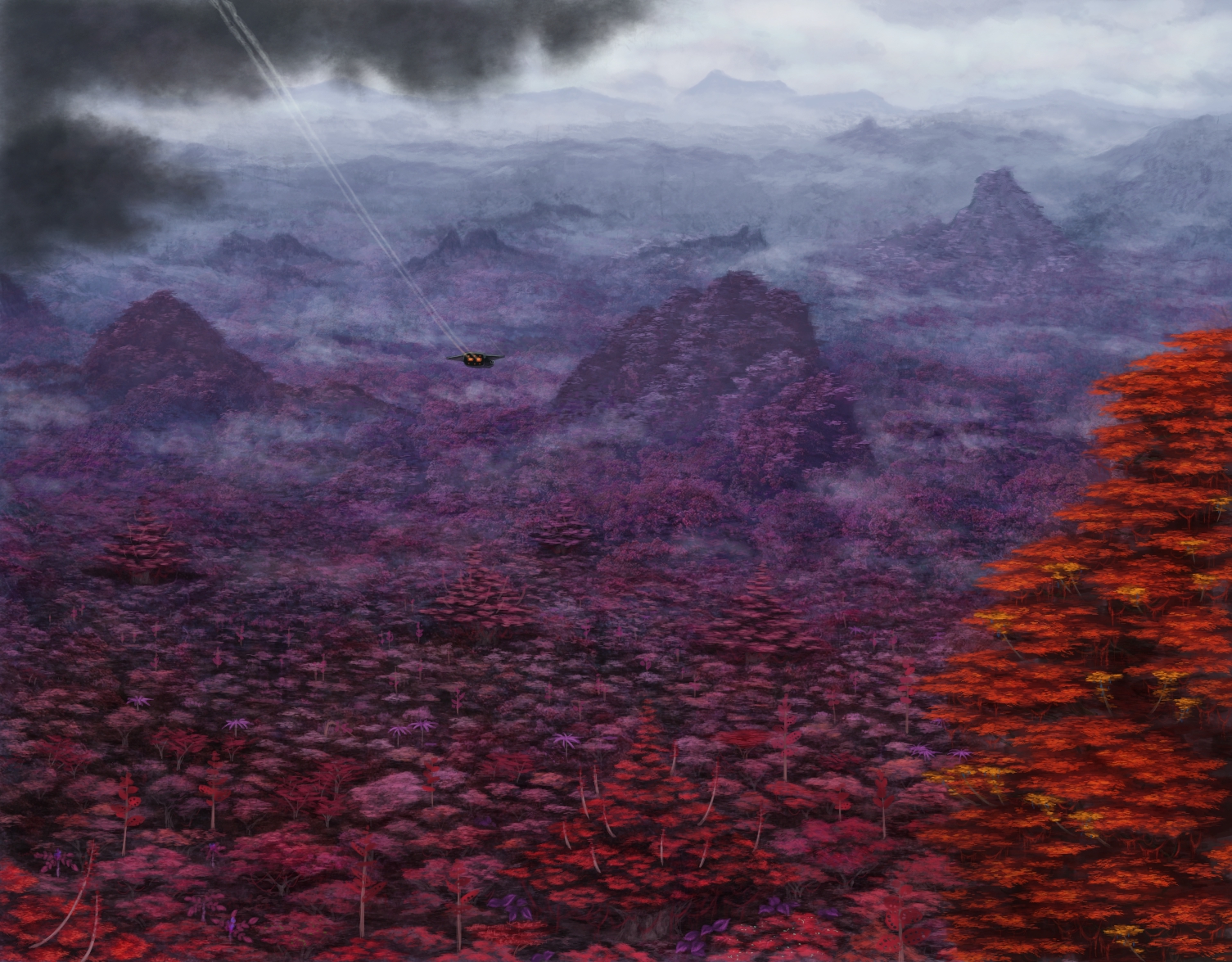 Watch
A somewhat loose interpretation of a scene from this comic:
www.deviantart.com/scarlet-har…
(page 6 in particular)
It isn't too obvious I used an Avatar screenshot for reference?

Ah so it's a comic! You did do the forest justice. Especially the triangular trees are very recognizable. I really like the composition of this one - framed in the corners by something dark and something light, and the colours gradually growing less saturated (dat subtle mist above the trees gradually building on itself!), it's just very pleasing to look at. Also very much like an actual window into an immense distance, like we're in another descending ship ourselves, looking out.
Reply

Yes, the big trees are fairly distinct. If you want, there is an entry about them, they have a pretty interesting way to grow:
www.deviantart.com/scarlet-har…
(

has a lot of interesting tidbits about the setting in their gallery in general)
Heh, looks like the addition of the foreground clouds really paid off, maybe I should ask more often about design choices during streams
Reply

Reply