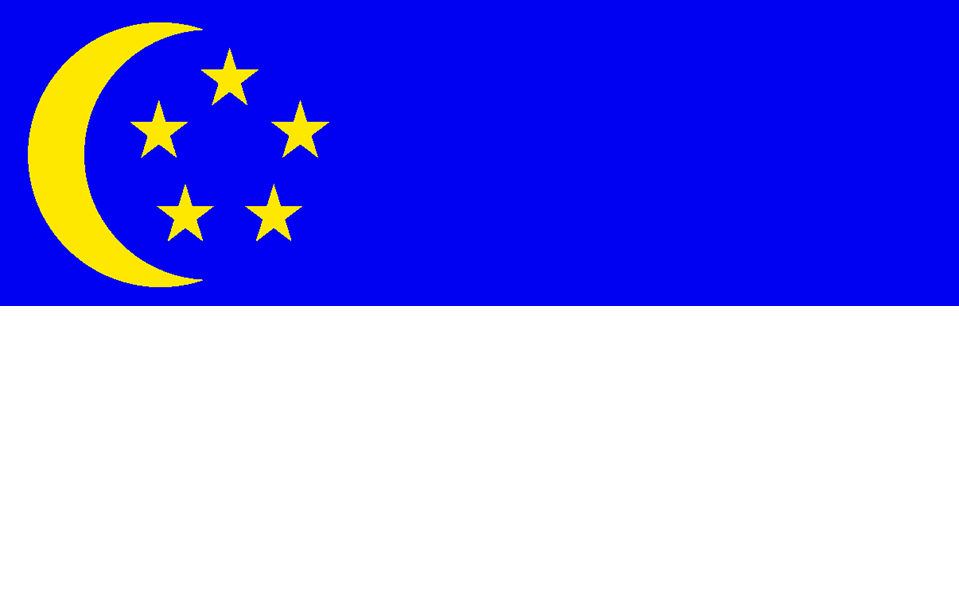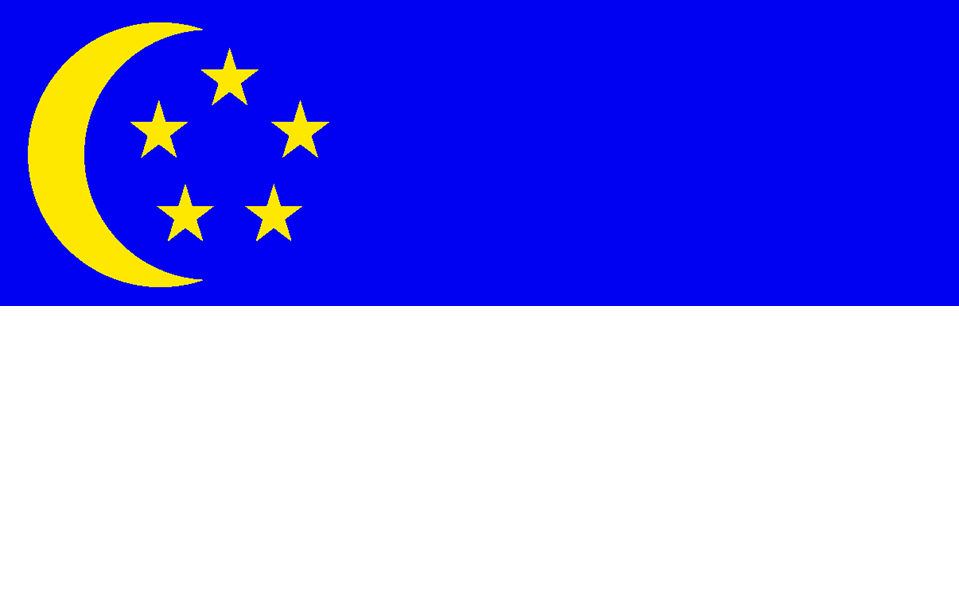 Watch
I have a variety of ideas about ATL Singapore, mostly within the context of a more multi-religious Malay archipelago (from less widespread Islam to Hadhrami branch of Ebionitism having a profound presence in its coasts, especially in eastern Sumatra). Here, Singapore is not just a well-known strategic port; it's also the center of Malay-language film and broadcasting industry. While there would be a significant Chinese and Indian population, a large percentage would intermarry with Malays, both indigenous (the old-time Singaporean residents) and immigrants.
Based on
one of the suggested designs presented
to the committee (and Singapore's Ministry of Culture) back in 1959. I changed the color of the crescent and stars to yellow, in order to make it stand out; the five stars represented the main religions of ATL Singapore (Christianity, Islam/Ebionitism, Buddhism, Hinduism and Sikhism), the crescent, meanwhile, represented the basic Malay culture of the island.
Created and edited on MS Paint and Photoscape,
NOTE:
1. "Crescent and Five Stars" were derived from the file
Presidential Standard of Singapore
by
ZScout370