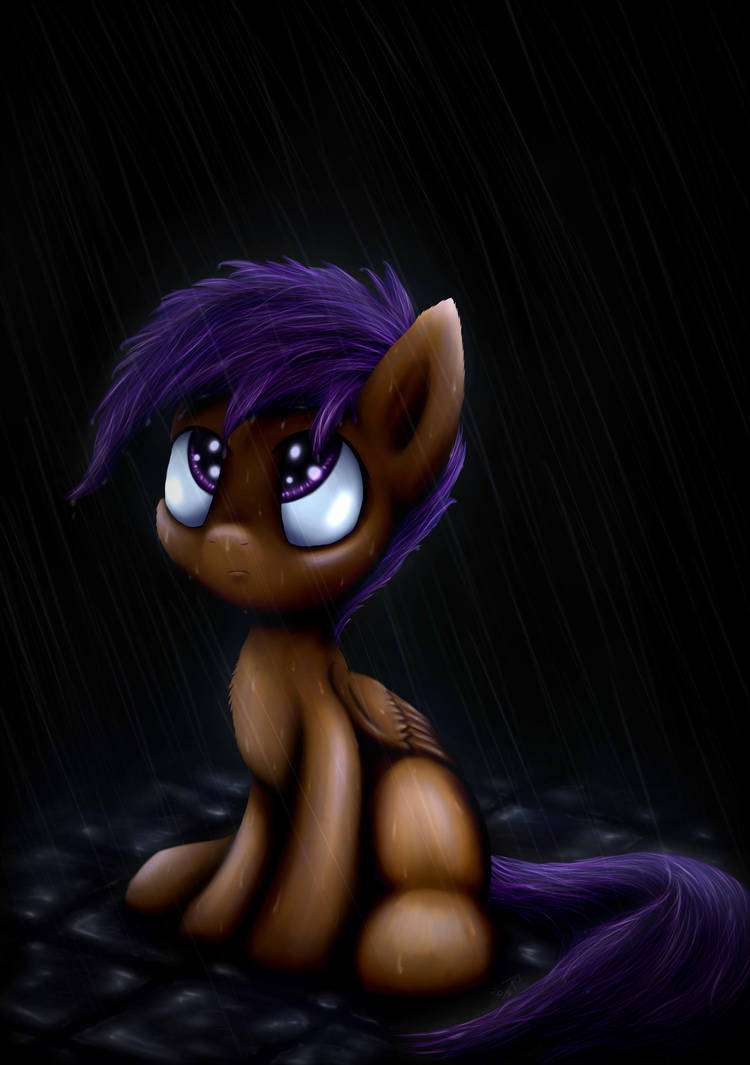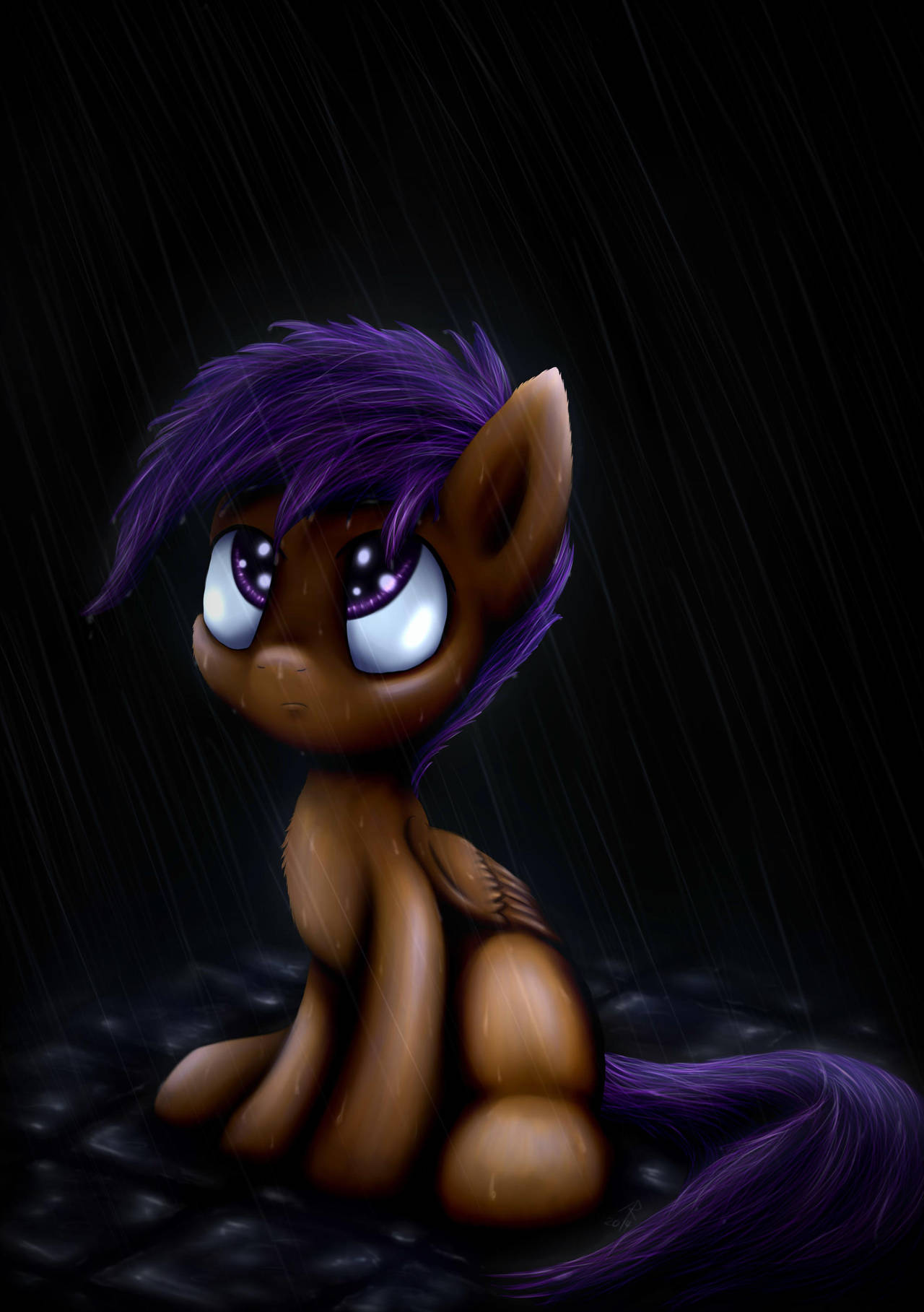 Watch
Just a few things that could have improved it (in my opinion).
- The pony is brighter than the ground or the background, which is kinda confusing. if there is light on her, wouldn't it be reflecting the wet ground? In that case, an audience could see the light source in the reflection of the water.
- The light reflections on the eyes are on opposite sides. There is four reflections, and the top three are correct, but the large light shining from the whites of her eyes doesn't line up as well as the other reflections in the eyes do.
- The mane appears to be rather dry in rain. It looks pretty puffy and dry to me. It would make it more clear that it was raining if the mane was weighed down with water.

That's all! Just wanted to point those out, considering you asked for critique. If I sounded rude at all, know that I certainly did not mean to be! It's a beautiful drawing, but I wanted to give some small critiques. No one ever gives critique when I ask, and I find it frustrating, and I don't like it when others are frustrated, so, here's some critique!
The Artist thought this was FAIR
9 out of 9 deviants thought this was fair.
I would like to start by saying that I really like the darker theme to this picture. I think that your shading is excellent and it provides smooth transitions from the highlights to the shadows. I also like how you made the mane and tail very realistic by adding highlights on specific strands of hair. A few things your could work on in your next piece are making the hair look less dry and the highlights in the eyes to have correct placement. If it is raining then logically the mane and tail would be pretty damp. Also the highlights in the eyes don't match which would make for many confusing light sources. Although you have some things to work on, I love the way that you did the raindrops on scoots and the reflections on the area around her. Keep up the good work!
-thatcoffeeaddict
The Artist thought this was FAIR
3 out of 3 deviants thought this was fair.