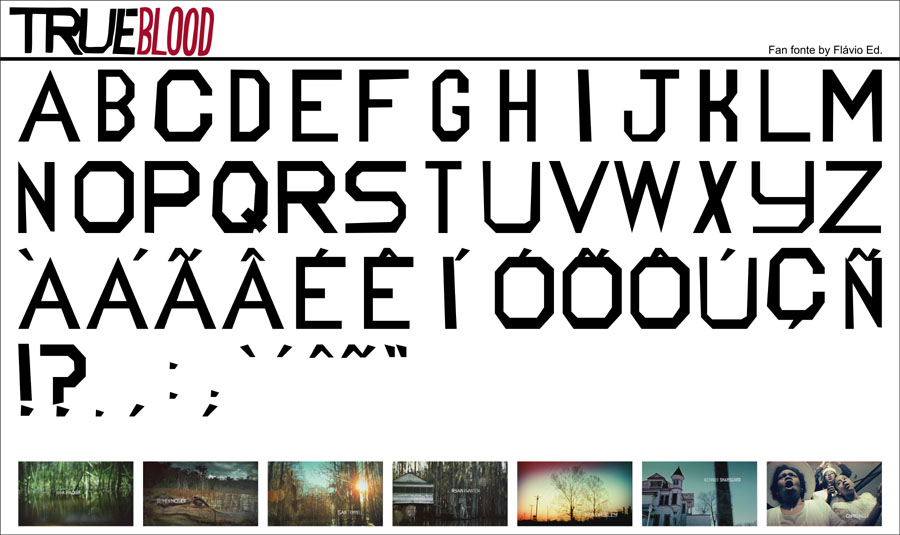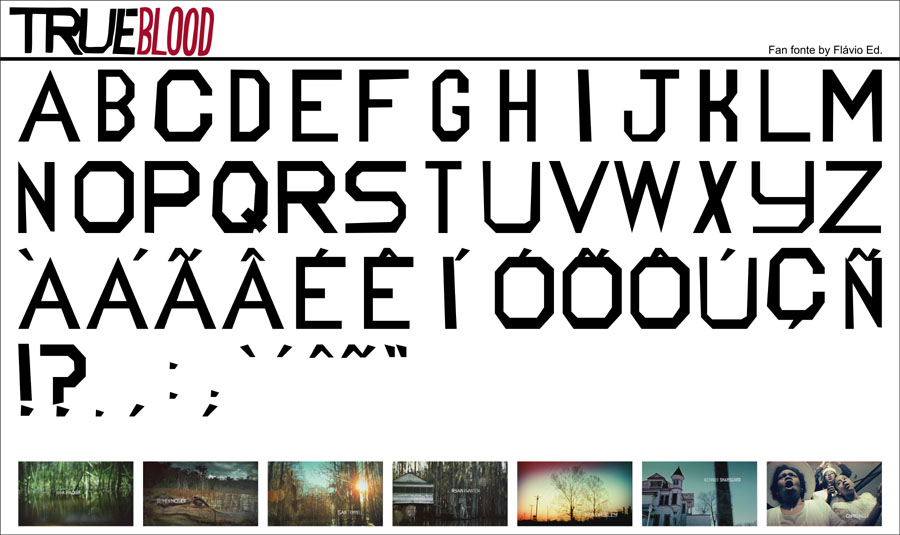 Site:
flavioed.com.br/
TRUE BLOOD fan font versão 1.0
Fonte feita por Flávio Ed., inspirada nas fontes "True Gothic" e "True Blade" utilizadas na abertura do seriado TRUE BLOOD da HBO.
Fonte para uso doméstico e gratuíto, proibido seu uso comercial.
Softwares utilizados: Inkscape e FontForge
***********************************************
TRUE BLOOD fan font version 1.0
Font made by Flavio Ed, inspired by fonts "True Gothic" and "True Blade" used in the opening of the HBO series TRUE BLOOD.
Font for home use and free, commercial use prohibited.
Software used: Inkscape and FontForge
Digital Kitchen:
www.watchthetitles.com/article…