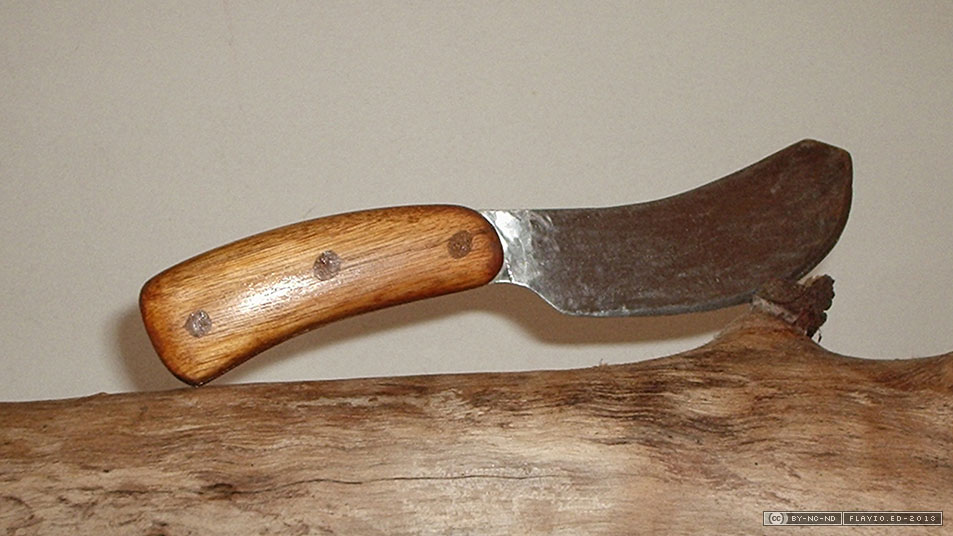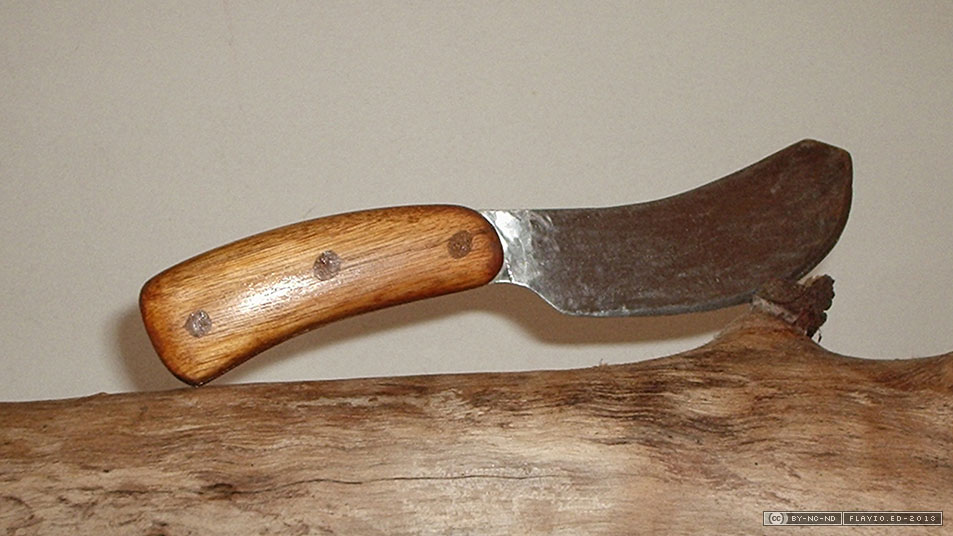 Site:
flavioed.com.br/
Dando manutenção em computadores, acabou sobrando aqui em casa um gabinete de um PC antigo. Daqueles que o gabinete era pesado, feito com chapa de aço de 1mm.
Ao invés de simplesmente jogar fora, resolvi brincar de fazer facas com ele e esse é o resultado de minha primeira brincadeira. Acho que consigo recortar mais algumas facas do gabinete, então haverá mais facas, espero que um pouco melhores. Rssss
Não sou profissional de cutelaria, mas gosto do assunto e principalmente gosto de fazer coisas.
------------------Google Translator------------------
Giving maintenance on computers, just left here at home a case from an old PC. Those that the office was heavy, made ​​of steel sheet of 1mm.
Rather than simply throw away, I decided to play with knives do it and this is the result of my first game. I think I can cut some more knives cabinet, then there will be more knives, hopefully a bit better. Rssss
I'm not a professional knives, but I like the subject and especially enjoy making things.

Tanto a faca quanto a imagem ficaram bem legais. Acho muito bom esse perfil de faca e ele é muito útil pra tirar peles, e tantas outras utilidades em campo. É um dos modelos preferidos por caçadores. Já pensou em uma bainha pra ela? Ia ficar show. Parabéns!
Reply

Está nos meus planos sim fazer uma bainha pra ela, mas primeiro quero terminar com esse material do gabinete que tenho aqui. Consegui recortar 5 facas, contando com essa, tenho mais duas skinners e uma já está quase pronta, mas no mesmo esquema bem rustico. A próxima que fizer, já vou tentar incorporar algumas coisas que aprendi nos videos.... vamos ver como fica. ^^
Reply