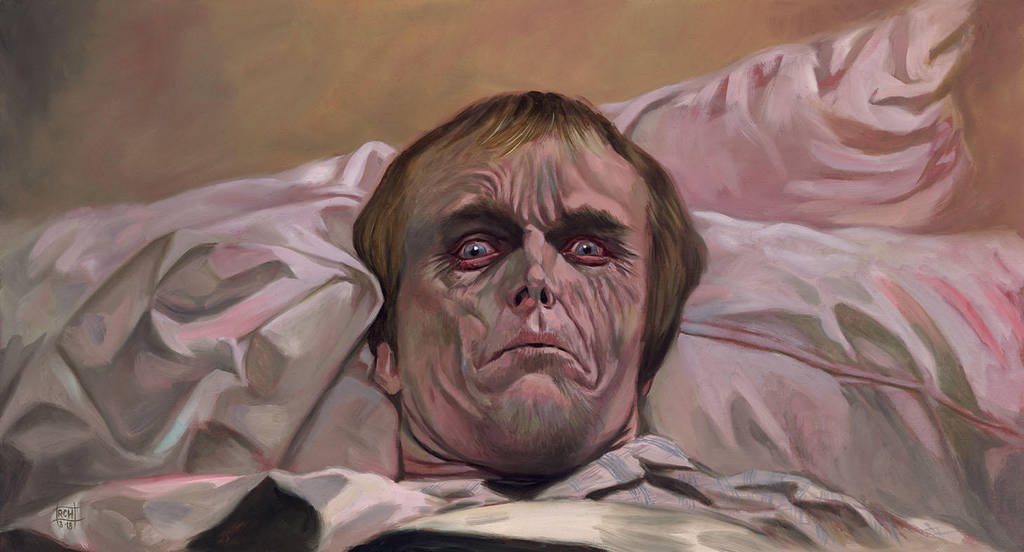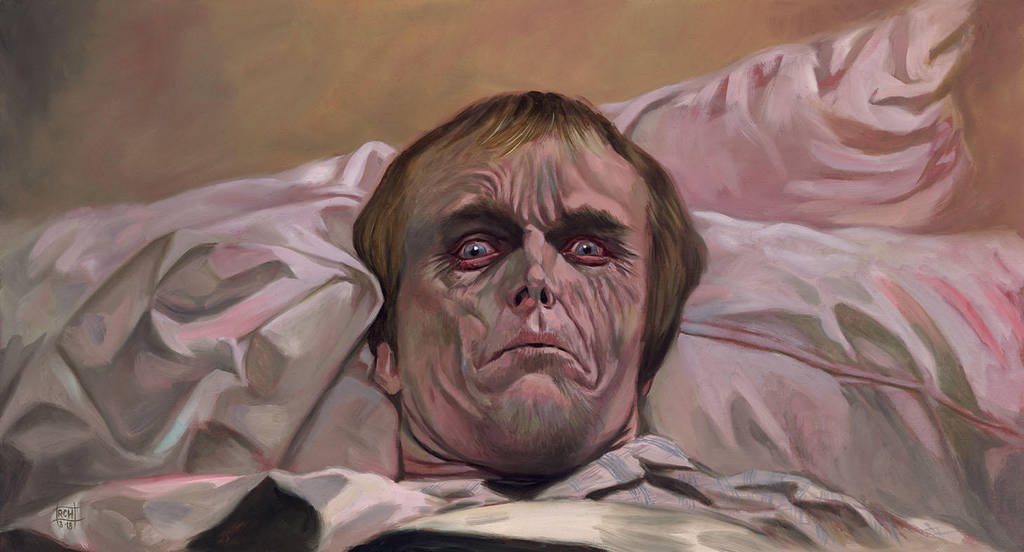 'I'm going to try not to... come back'
Oils on primed illustration board mounted on masonite.
Approx 22" x 12"
This is based on a still from Romero's 'Dawn of the Dead'. It is a key moment when one of the lead characters finally succumbs to a zombie bite, but is going to resist coming back ... this is when he does!
©Ralph Horsley
Web Shop:
www.etsy.com/shop/RalphHorsley