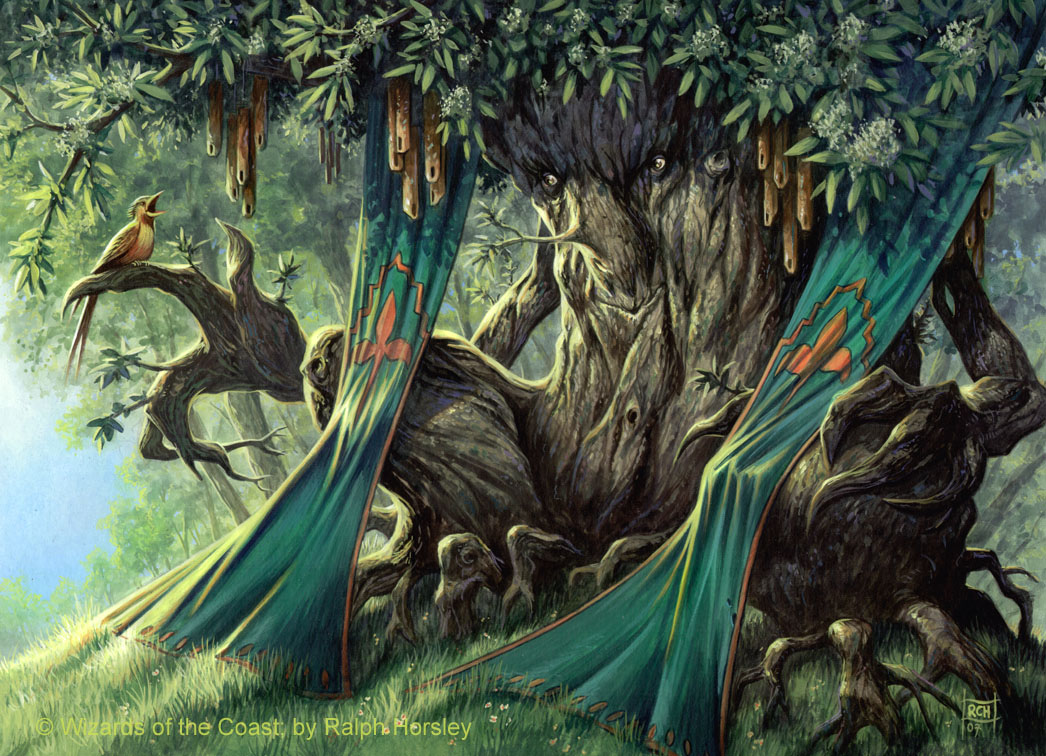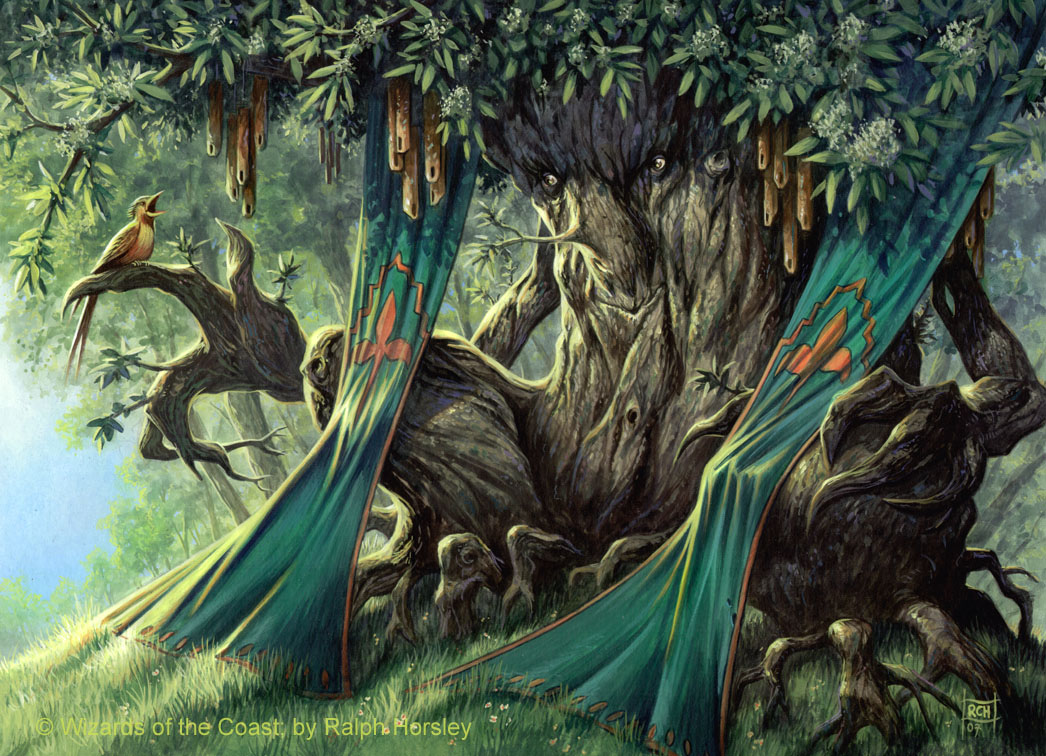 Watch
Bosk Banneret

Magic the Gathering; Morningtide. ©Wizards of the Coast

Acrylic, Approx 11" x 7.5".

Original artwork SOLD.

The sweet song of the bird tells tales of woods far away.

The strong slanting light enabled me to pick out the form of the Bosk with rim lighting, whilst also allowing for full shadows to help imply the depths of the wood behind.

All the Bannerets have musical instruments, which are all wind instruments, and in this case they are wind chimes.