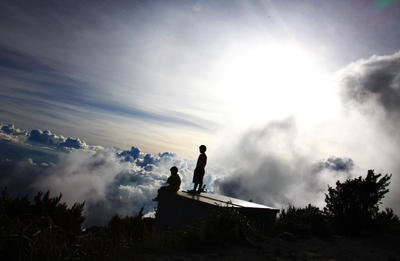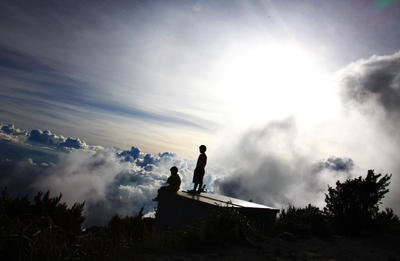 Watch
This was at the halfway point, Laban Rata Resthouse at Mount Kinabalu, Malaysia. After 6 hours (and some) of climbing, I sat/collapsed against a rock. As I watched other climbers trickle up the mountain, I caught this split-second scene of two boys atop a utility house.
The journey was spiritual. The pain, the sweat, the desire to reach the peak. Turning each corner of the mountain, I prayed for a rest-stop. After reaching the halfway point, I gorged myself, ravenously, on the simple buffet.
More stairs up to my bunkbed... Only to wake up at 3am to start hiking in pitch darkness to the peak to catch the sunrise.
--
Do enjoy!
Please don't use without my permission. (=
--
"Don't ask yourself what the world needs. Ask yourself what makes you come alive, and then go and do that, because what the world needs are people who have come alive." - Harold Whitman
----
Twitter
Facebook
Daily Deviation
Given 2010-05-11
Suggester says, "I have like no words for this, it's amazing and I believe it's worthy of more recognition than the few favs it got now. My jaw dropped when I saw it."
Kings of the Sky
by ~
RakelClark
[Photojournalism / Places]
(
Suggested by petrova and Featured by evanhwong
)