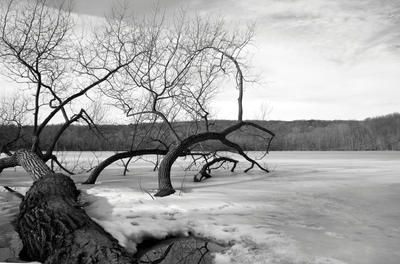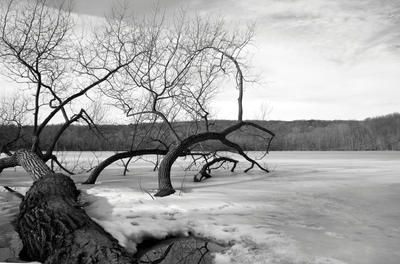 Watch

Thank you for the feature! hope you had a great weekend too!
Reply

That just looks really awesome and I'm not even sure why. It's almost as if the tree is struggling to right itself back up but can't because it's frozen in the lake... I like the fact that you did it in black and white, too. Makes it look more interesting. Good job.
Reply

Hi Jade,
Thank you for your comment. I actually walked out as far as I could on the tree- It was still rather sturdy, so I guess it must have fallen right before the winter. Unfortunately, as I remember, it already had been uprooted

hehe..but thanks again.
Reply

Reply