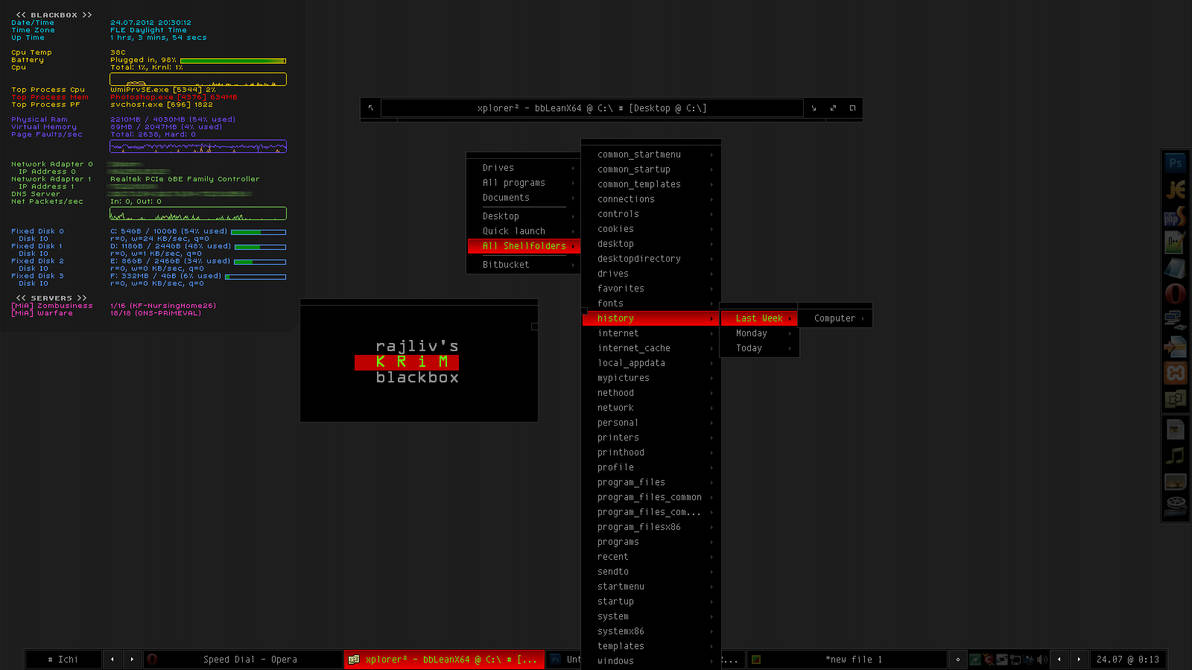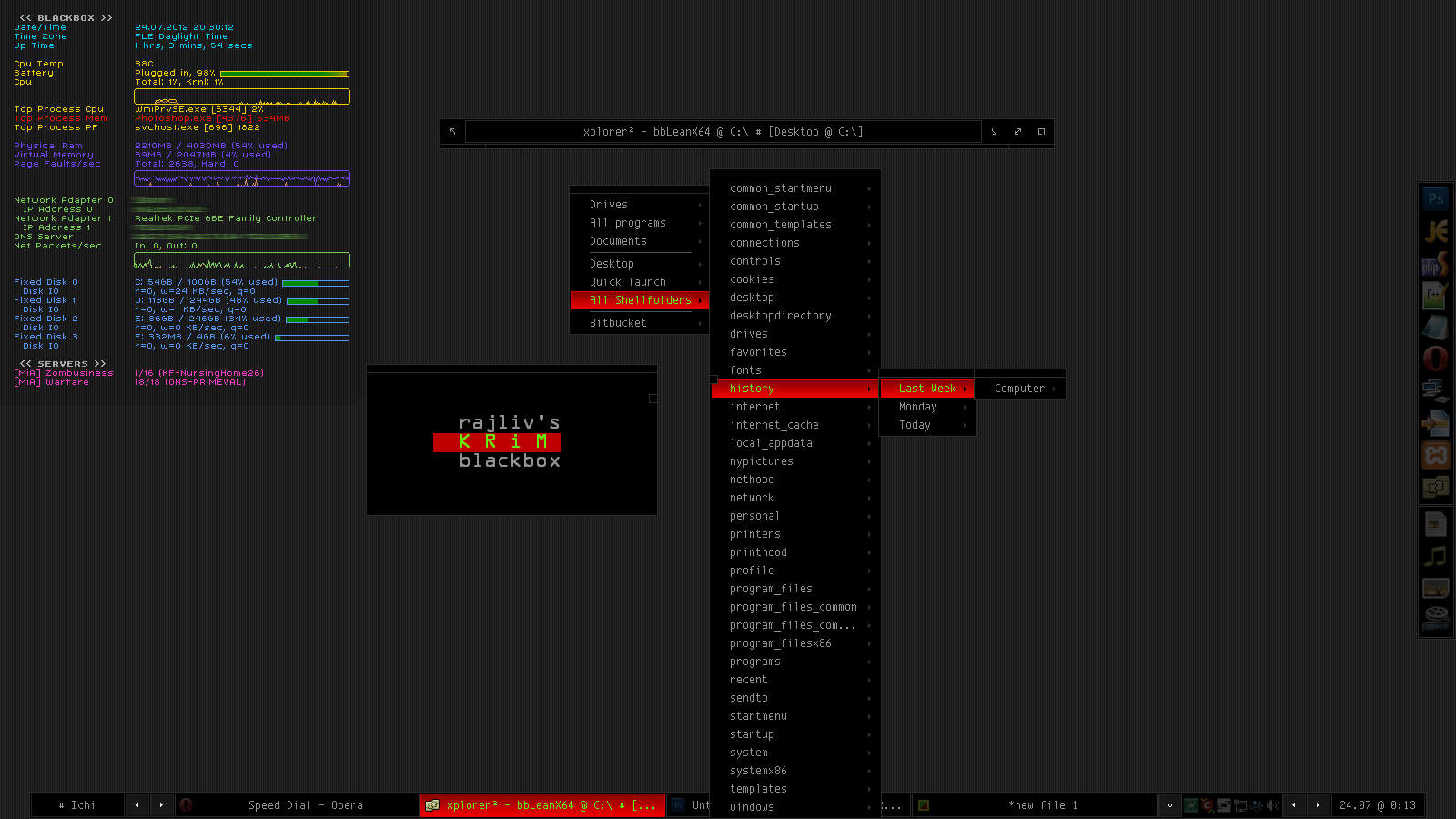 Watch
"Krim" style for bbLean.

What you see on this shot:
- Windows 7 64bit
- bbLean 64-bit
- Windows Classic theme
- Envy Code B font

Will post the style later...

Reply

Nice! The overall has an air of old theaters. Reminds me of the B.Lee or horror flick [Dracula vs Frankentein]. Red is a very dramatic.
Only one drawback: I hate desktop info!.

Reply

Another Good theme!
Nice work.
Reply

Dark and beautiful! A fav!
Reply

Lookin great Rajliv!

Reply