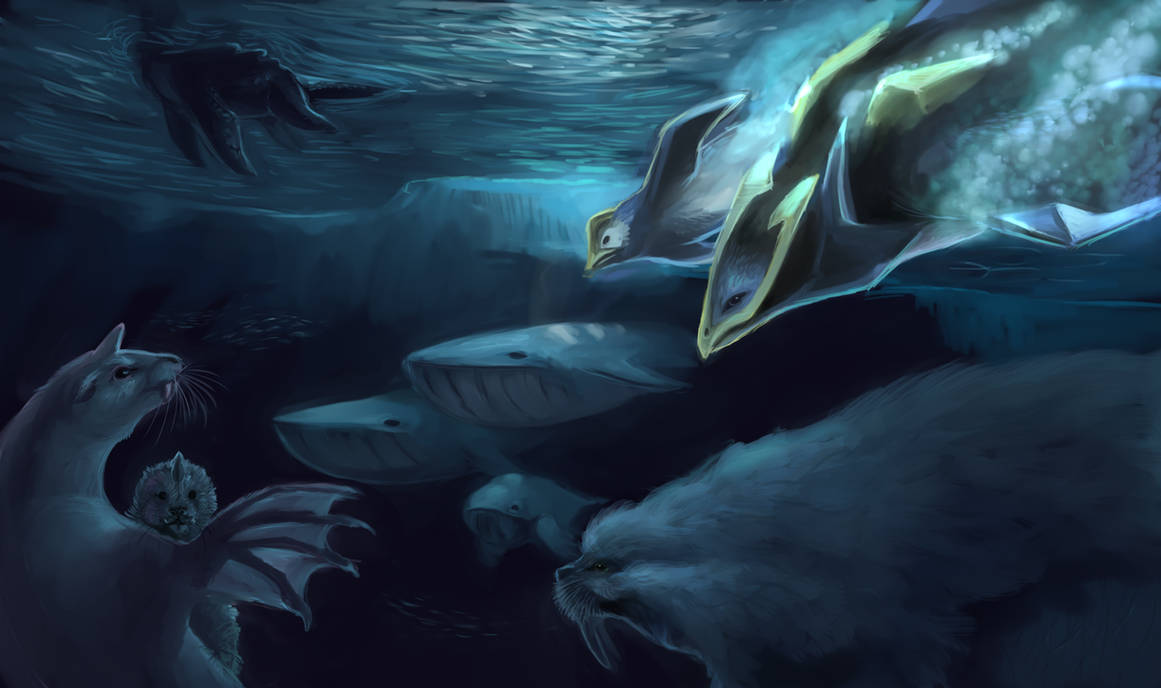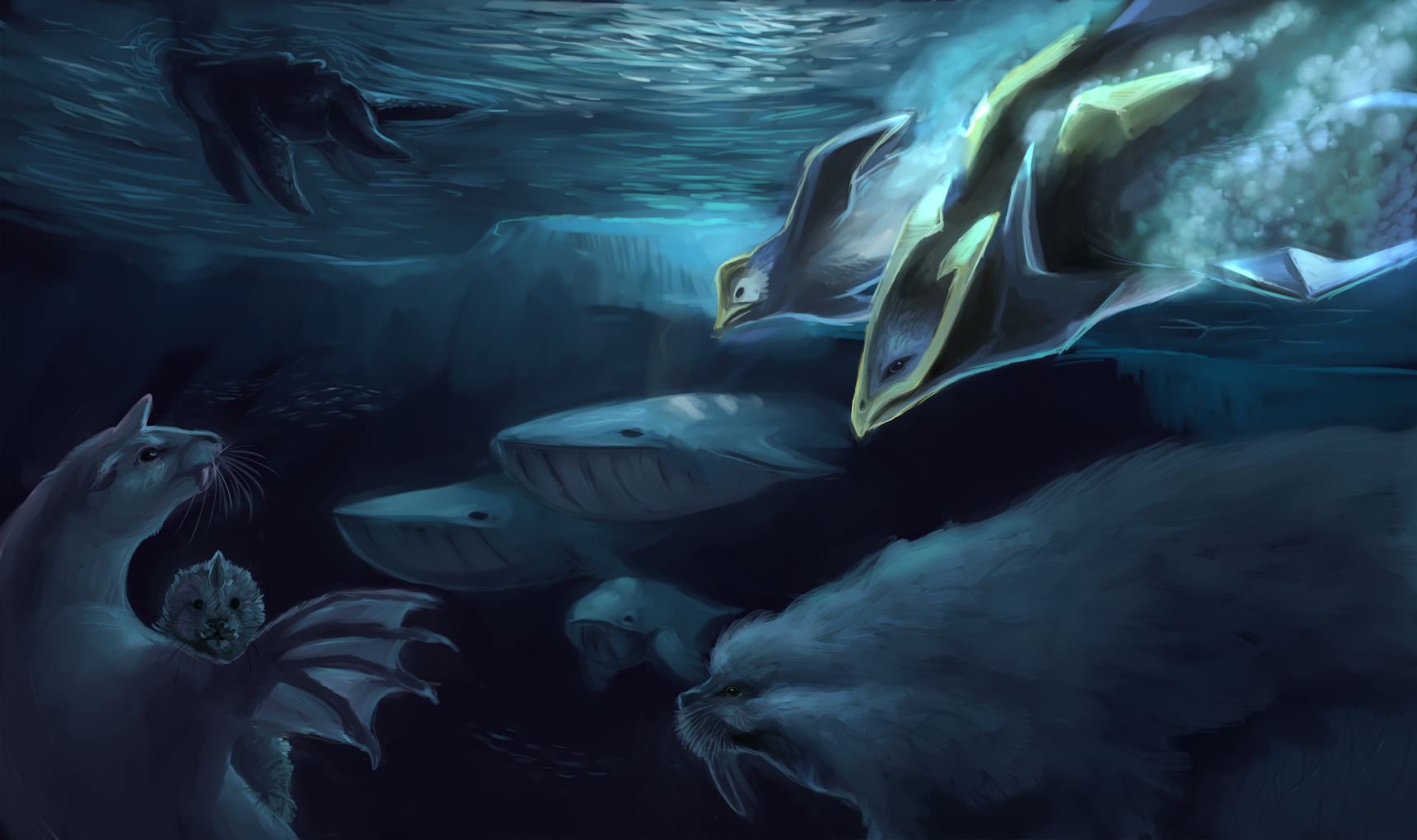 Watch
Needed to take a quick break from all the commissions and draw something quick and loose. The DMAP for this week is wailmer, so I used that as an excuse to continue with the poke... whatever these are. This time it features icy water pokemon. Fewer species than last time but there wasn't much else to include. Piplup just wasn't working so it got shafted. I know whales normally calf in warmer waters, lets just say its an older one thats migrated back.

In other news, I've come to realize that although there are a ton of water type pokemon there are actually very few fish pokemon, and of those most are fresh water o_O. Pokemon where are all the salt water fish. There has to be more in the oceans than just tentacool....

Lol, this actually only took like 4 hours.