Journal Entry:
Sun Jan 31, 2010, 10:57 AM
Hello everyone! This is my very first journal! I saw that I've more than 10.000 pageviews, so I thought it would be the right time to make a journal.

I'm really busy at the moment with studying for my exams and I'm still working on some new clothing designs, my new website where you can buy the clothes and other things will be ready before summer I hope.
And I wanted to share my happiness with you: I went to an artshop yesterday and I bought some drawingpaper! Normally I worked on thick print paper made for text and photo's, It was quite a shock for me when I found out yesterday that I used the wrong kind of paper for my drawings

.
So from now on I'm gonna make drawings on REAL drawing paper.

I also bought 8 faber castell pencils in that artshop, my first mechanical pencil, pastels, a few fantasy drawing books and lots of other things! I thought it was worth sharing this information

.
I'm getting a lot of messages lately from people asking me if I wanna make tutorials or video's. So I'm gonna record my next drawing from the very beginning till the very end and post it on You Tube. so that you can see how I draw from white paper till the end result. But... I dont know yet who I'm gonna draw. Somebody famous

but has anyone a suggestion who I should draw on the video??
And I wanted to thank you all for the comments, faves and watches!


I cant reply to them all but I will try!
Oh and I wanted to try some really awesome fantasy journal skins with fairies but that didn't work, so I choose this one

Hope you like the features and have a great week!!
Some amazing art where I comepletely fell in love with

:thumb137583424: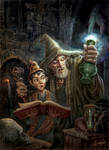 :thumb149438258: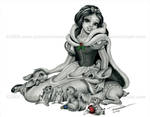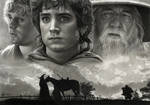 :thumb115257798: :thumb139906076: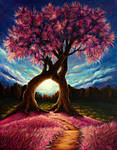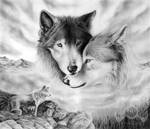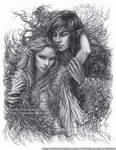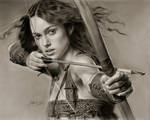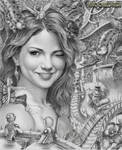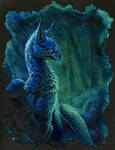 :thumb118652022: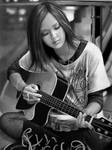 Listening to: Owl City, The GazettE, Ayumi Hamasaki
Reading: Magyk
Watching: Pirates Of The Caribbean
Playing: a game
Eating: fruit and vegetables!
Drinking: Water and applejuice
I used to rule the world...
Listening to: Coldplay
Reading: Harry Potter
Watching: Peter Pan the movie
Playing: Piano
Eating: Chocolate
Drinking: Water