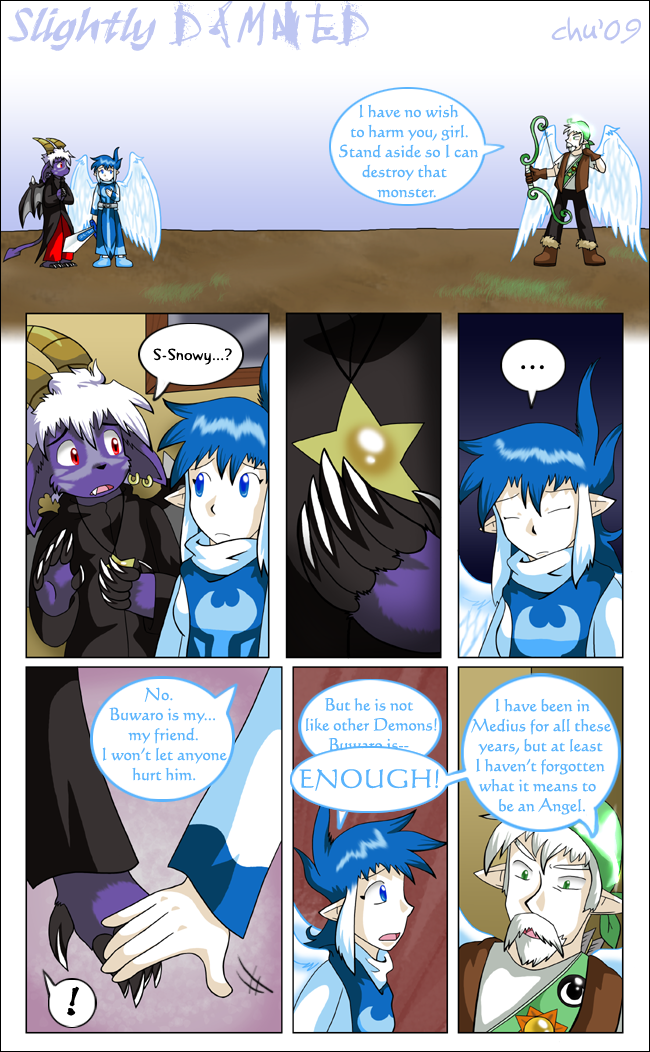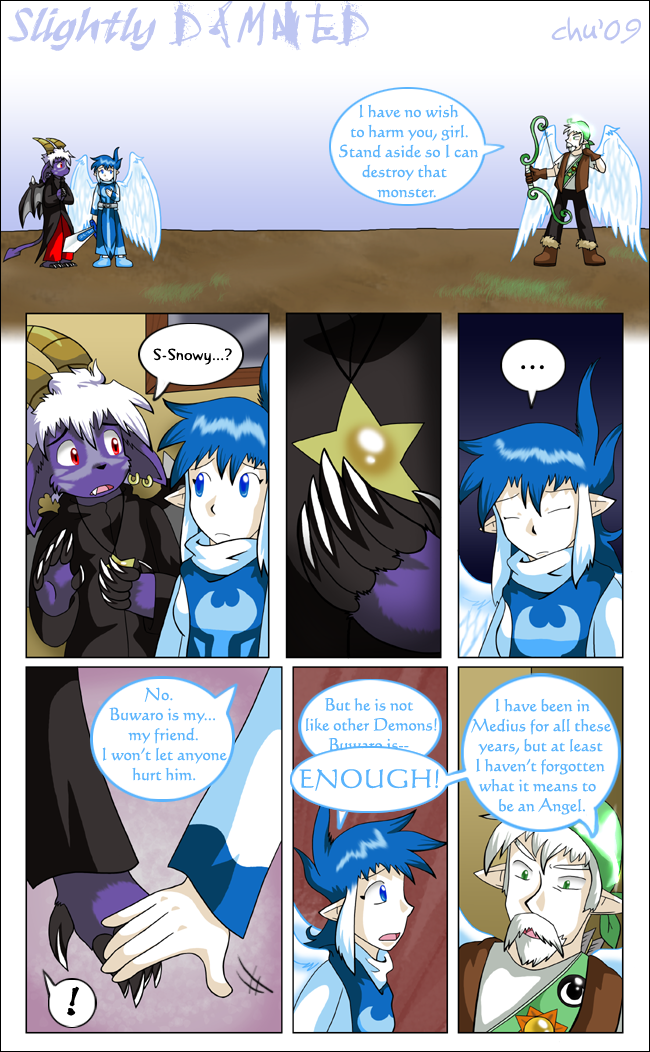 Watch
This is a bonus page earned in Slightly Damned's donation drive!
Ah, but what DOES it mean to be an Angel?
Pages like this are why I like to use donation drives to get through chunks of story quickly. I mean, I wouldn't cut this page completely out, but at the same time it's not terribly exciting.
Slightly Damned
Vote for SD on
Top Web Comics
? - Pretty please?