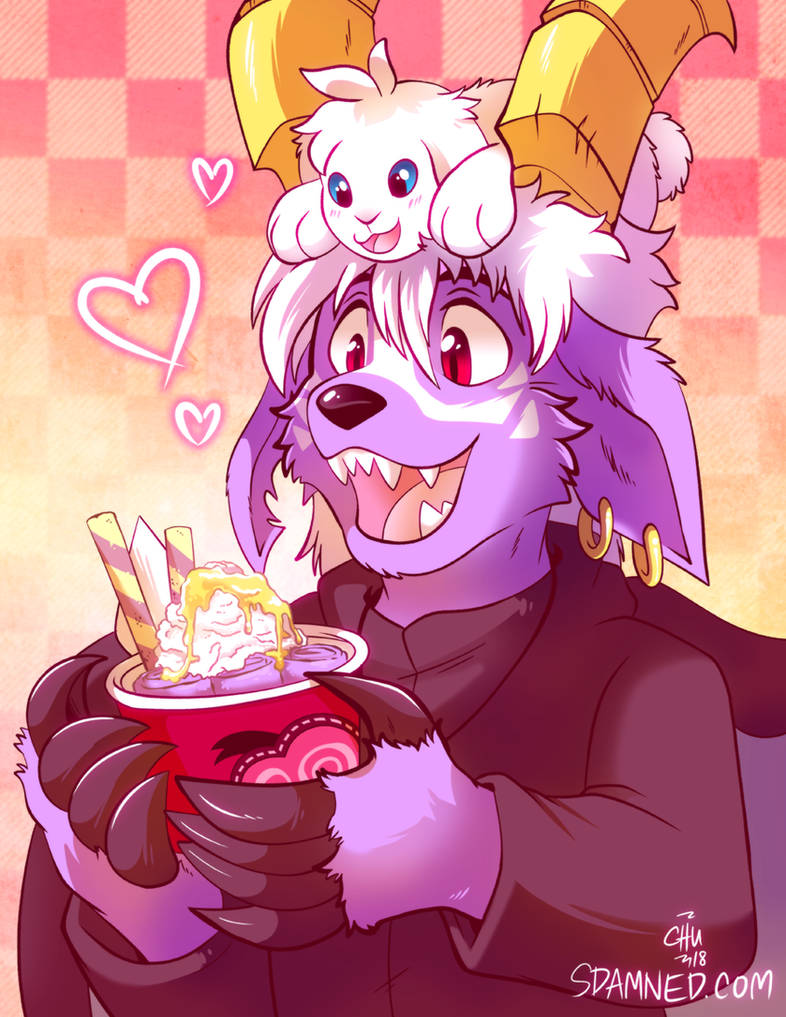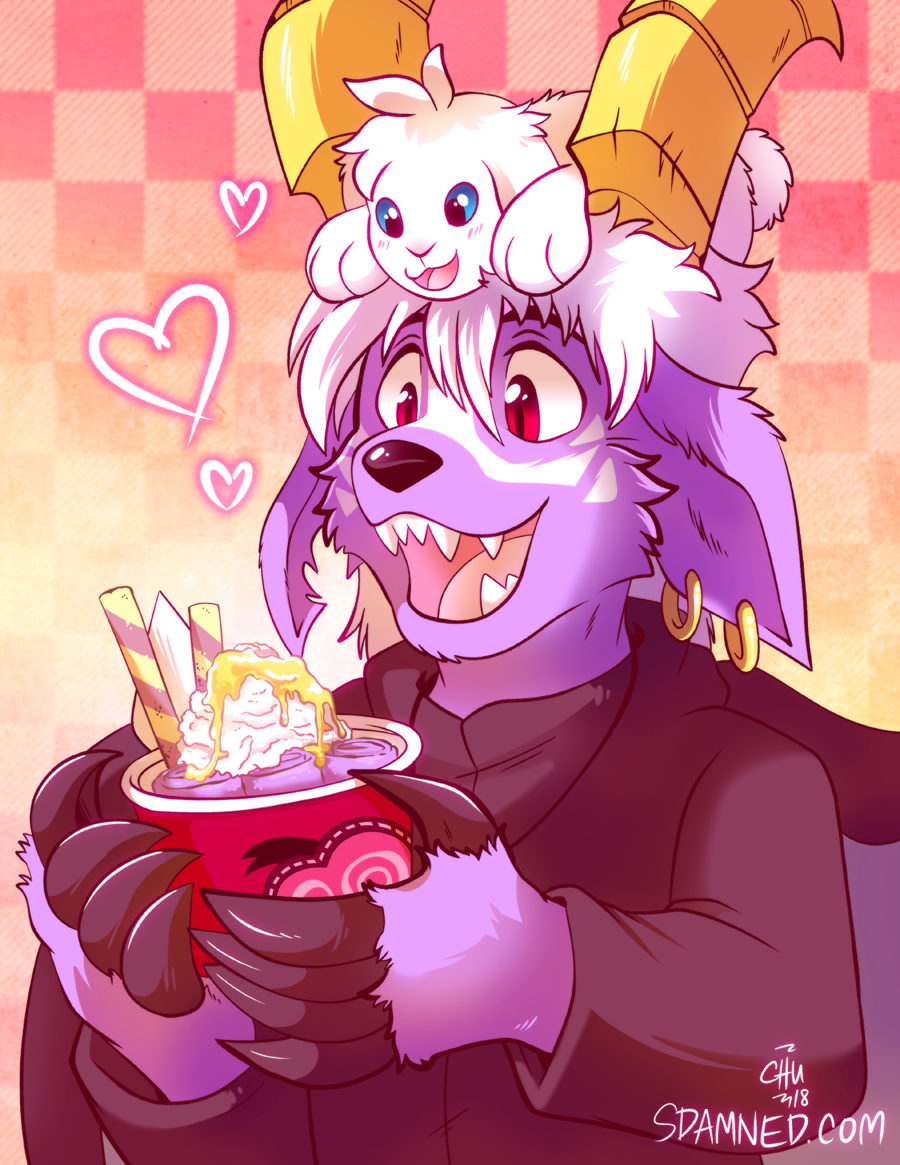 Watch
Buwaro and Snowy are enamored with some rolled ice cream that bears an uncanny resemblance to a certain purple Demon!

This picture was something I just wanted to draw, but it also doubles as a raffle prize for NullisVoid.
Reply

I love how adorable they are together <3
Reply

Yum

!!
Reply

Reply

Both of these characters look adorable and the colors are very pleasant. Well done!
Reply

Awww they both adore ice cream XD
Reply

Reply

Reply

Where are you get that kind of ice cream?
Reply

There are ice cream parlors that specifically sell "rolled ice cream"! Do a Google search and you might find a place in your area.
Reply

Hmm, would this demon happen to have two yellow horns?
Reply

Oooooooo. What flavor is it? Black raspberry is my guess. If you haven't tried it, it is a very good flavor.
Reply

It's taro, actually! I drew this because I had rolled ice cream for the first time a few weeks ago, and it ended up looking like Buwaro-- exactly like the one he's holding: actually.
twitter.com/sdamned/status/105…
Reply

You know, part of me hopes to see Deltarune fanart by you, there are certain characters I'm itching to see in your style, but you're probably swamped with commissions as it is.
Reply